There is nothing I enjoy more than a creeptastic story this time of year. Today I am recommending some of my favorites. Whether you love ghosts, paranormal woo-woo or sheer terror, I hope you find something spooktacular. Grab a steaming cup of your favorite caffeinated brew and enjoy!
The Passage
by Justin Cronin
Series: The Passage,
Genres: Horror, Post-Apocalyptic
Purchase*: Amazon *affiliate
Rating:
"It happened fast. Thirty-two minutes for one world to die, another to be born." First, the unthinkable: a security breach at a secret U.S. government facility unleashes the monstrous product of a chilling military experiment. Then, the unspeakable: a night of chaos and carnage gives way to sunrise on a nation, and ultimately a world, forever altered. All that remains for the stunned survivors is the long fight ahead and a future ruled by fear—of darkness, of death, of a fate far worse. As civilization swiftly crumbles into a primal landscape of predators and prey, two people flee in search of sanctuary. FBI agent Brad Wolgast is a good man haunted by what he's done in the line of duty. Six-year-old orphan Amy Harper Bellafonte is a refugee from the doomed scientific project that has triggered apocalypse. He is determined to protect her from the horror set loose by her captors. But for Amy, escaping the bloody fallout is only the beginning of a much longer odyssey—spanning miles and decades—towards the time and place where she must finish what should never have begun. With The Passage, award-winning author Justin Cronin has written both a relentlessly suspenseful adventure and an epic chronicle of human endurance in the face of unprecedented catastrophe and unimaginable danger. Its inventive storytelling, masterful prose, and depth of human insight mark it as a crucial and transcendent work of modern fiction.
The Passage and the entire trilogy is simply brilliant. Cronin redefines vampires and delivers a brilliant, addictive world you cannot forget. Read my full review: THE PASSAGE | THE TWELVE | THE CITY OF MIRRORS
NOS4A2
by Joe Hill
Narrator: Kate Mulgrew
Length: 19 hours and 41 minutes
Genres: Horror
Source: Purchase
Purchase*: Amazon | Audible *affiliate
Rating:

Narration: 5 cups
NOS4A2 is a spine-tingling novel of supernatural suspense from master of horror Joe Hill, the New York Times bestselling author of Heart-Shaped Box and Horns.

Victoria McQueen has a secret gift for finding things: a misplaced bracelet, a missing photograph, answers to unanswerable questions. On her Raleigh Tuff Burner bike, she makes her way to a rickety covered bridge that, within moments, takes her wherever she needs to go, whether it's across Massachusetts or across the country.

Charles Talent Manx has a way with children. He likes to take them for rides in his 1938 Rolls-Royce Wraith with the NOS4A2 vanity plate. With his old car, he can slip right out of the everyday world, and onto the hidden roads that transport them to an astonishing – and terrifying – playground of amusements he calls "Christmasland."

Then, one day, Vic goes looking for trouble—and finds Manx. That was a lifetime ago. Now Vic, the only kid to ever escape Manx's unmitigated evil, is all grown up and desperate to forget. But Charlie Manx never stopped thinking about Victoria McQueen. He's on the road again and he's picked up a new passenger: Vic's own son.
I listened to NOS4A2 last year and Joe Hill is a clever, twisted writer. While I am sure this is equally brilliant to read, the story on audio is chilling and one I would recommend to everyone! Read my thoughts on the audio edition narrated by Kate Mulgrew: NOS4A2
The Hallowed Ones
by Laura Bickle
Series: Hallowed Ones #1
Genres: Paranormal
Source: Purchase
Purchase*: Amazon *affiliate
Rating:
If your home was the last safe place on earth, would you let a stranger in? 

In this captivating thriller, an Amish settlement is the last safe haven in a world plagued by an unspeakable horror… Katie is on the verge of her Rumspringa, the time in Amish life when teenagers are free to experience non-Amish culture before officially joining the church. But before Rumspringa arrives, Katie's safe world starts to crumble. It begins with a fiery helicopter crash in the cornfields, followed by rumors of massive unrest and the disappearance of huge numbers of people all over the world.

Something is out there...and it is making a killing. Unsure why they haven't yet been attacked, the Amish Elders make a decree: No one goes outside their community, and no one is allowed in. But when Katie finds a gravely injured young man lying just outside the boundary of their land, she can't leave him to die. She refuses to submit to the Elder's rule and secretly brings the stranger into her community—but what else is she bringing in with him?
Do you enjoy suspenseful tales with slow-building chills? Then you will want to grab THE HALLOWED ONES and THE OUTSIDE, the perfect duology for thrills and chills. Dark and twisted this young adult tale takes you to Amish country as something sinister lurks. Read my thoughts here: THE HALLOWED ONES | THE OUTSIDE
The Hatching
by Ezekiel Boone
Series: The Hatching,
Genres: Horror
Source: BEA, Publisher
Purchase*: Amazon *affiliate
Rating:
An astonishingly inventive and terrifying debut horror novel about the emergence of an ancient race of carnivorous spiders, dormant for ten thousand years but now very much awake. There's a reason we're afraid of spiders...

A local guide is leading wealthy tourists through a forest in Peru when a strange, black, skittering mass engulfs him and most of the party. FBI Agent Mike Rich is on a routine stakeout in Minneapolis when he's suddenly called by the director himself to investigate a mysterious plane crash. A scientist studying earthquakes in India registers an unprecedented pattern in local seismic readings. The US president, her defence and national security advisers and her chief of staff are dumped into crisis mode when China "accidentally" drops a nuclear bomb on a desolate region of its own country. As such unsettling occurrences mount, the president's old friend (and her chief of staff's ex-wife), spider expert Melanie Guyer, receives a box at her lab at American University that contains an ancient egg unearthed at a South American dig.
So begins The Hatching, the hair-raising saga of a single week in which an ancient, frighteningly predatory species of spider re-emerges in force. When the unusual egg in Melanie Guyer's lab begins to vibrate and crack, she finds herself at the epicentre of this apocalyptic natural disaster. Working closely with her ex-husband and his very powerful boss, she has to find some way to stem the brutal tide of man-eating arachnids.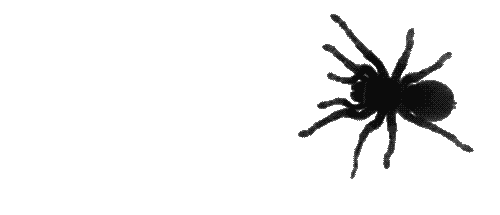 Spiders.  They totally freak me out people! If you want an action-packed tale with creepy crawlies this series is for you. I love how it unfolds like a movie, showing us happens around the world. Check out my horror story and review of THE HATCHING | SKITTER
Delia's Shadow
by Jaime Lee Moyer
Series: Delia Martin #1
Genres: Crime Fiction, Historical Fiction, Paranormal
Source: Publisher
Purchase*: Amazon *affiliate
Rating:
A dark, romantic fantasy set against the backdrop of San Francisco devastated by the Great Quake... It is the dawn of a new century in San Francisco and Delia Martin is a wealthy young woman whose life appears ideal. But a dark secret colors her life, for Delia's most loyal companions are ghosts, as she has been gifted (or some would say cursed) with an ability to peer across to the other side. Since the great quake rocked her city in 1906, Delia has been haunted by an avalanche of the dead clamoring for her help. Delia flees to the other side of the continent, hoping to gain some peace. After several years in New York, Delia believes she is free…until one determined specter appears and she realizes that she must return to the City by the Bay in order to put this tortured soul to rest. It will not be easy, as the ghost is only one of the many victims of a serial killer who was never caught. A killer who after thirty years is killing again. And who is now aware of Delia's existence.
If historical and ghosts wrapped around a mystery and a touch of romance scream fall for you, then the Delia Shadow series is for you. Jamie Lee Moyer did an excellent job of conjuring up spirits in DELIA'S SHADOW. the first book in this trilogy. Check out my reviews of all three: DELIA'S SHADOW | A BARRICADE IN HELL | AGAINST A BRIGHTENING SKY
The Night the Lights Went Out
by Karen White
Narrator: Carolyn Cook, Susan Larkin, Tiffany Morgan
Length: 15 hours and 18 minutes
Genres: Women's Fiction, Suspense
Source: Publisher
Purchase*: Amazon | Audible *affiliate
Rating:

Narration: 5 cups
From the New York Times bestselling author of the Tradd Street series comes a stunning new novel about a young single mother who discovers that the nature of friendship is never what it seems....

Recently divorced, Merilee Talbot Dunlap moves with her two children to the Atlanta suburb of Sweet Apple, Georgia. It's not her first time starting over, but her efforts at a new beginning aren't helped by an anonymous local blog that dishes about the scandalous events that caused her marriage to fail.
Merilee finds some measure of peace in the cottage she is renting from town matriarch Sugar Prescott. Though stubborn and irascible, Sugar sees something of herself in Merilee--something that allows her to open up about her own colorful past.
Sugar's stories give Merilee a different perspective on the town and its wealthy school moms in their tennis whites and shiny SUVs, and even on her new friendship with Heather Blackford. Merilee is charmed by the glamorous young mother's seemingly perfect life and finds herself drawn into Heather's world.
In a town like Sweet Apple, where sins and secrets are as likely to be found behind the walls of gated mansions as in the dark woods surrounding Merilee's house, appearance is everything. But just how dangerous that deception can be will shock all three women....
THE NIGHT THE LIGHTS WENT OUT offers a delightful suspense thriller that sort of sneaks up on you as you listen to this small-town southern tale. With elements of humor, friendship and a side dish of romance this the perfect fall listen for even the timidest. Read my review of The Nights the Lights Went Out.
I See You
by Clare Mackintosh
Genres: Suspense Thriller
Source: Publisher
Purchase*: Amazon *affiliate
Rating:
Every morning and evening, Zoe Walker takes the same route to the train station, waits at a certain place on the platform, finds her favorite spot in the car, never suspecting that someone is watching her...

It all starts with a classified ad. During her commute home one night, while glancing through her local paper, Zoe sees her own face staring back at her; a grainy photo along with a phone number and a listing for a website called FindTheOne.com.

Other women begin appearing in the same ad, a different one every day, and Zoe realizes they've become the victims of increasingly violent crimes—including murder. With the help of a determined cop, she uncovers the ad's twisted purpose...A discovery that turns her paranoia into full-blown panic. Zoe is sure that someone close to her has set her up as the next target.

And now that man on the train—the one smiling at Zoe from across the car—could be more than just a friendly stranger. He could be someone who has deliberately chosen her and is ready to make his next move…
A realistic thriller that will give you chills!  You won't be able to set this one down or stop thinking about it. See my thoughts on I SEE YOU
Into the Light
by Aleatha Romig
Series: The Light #1
Narrator: Kevin T. Collins, Erin deWard, Noah Michael Levine
Length: 13 hours and 17 minutes
Genres: Suspense Thriller
Source: Publisher
Purchase*: Amazon | Audible *affiliate
Rating:

Heat Level:

Narration: 4 cups
Sara Adams awakes blind, unable to remember the most basic details of her life, but her darkness seems a blessing when she discovers the terrors of The Light.

Stella Montgomery investigates the news from the mean streets of Detroit, where she's noticed a disturbing trend: Young women are vanishing. When her best friend disappears, Stella digs for answers - despite warnings from her police detective boyfriend - following a twisted trail that leads her through the city's most dangerous and forsaken precincts. There she uncovers something more sinister than she could have imagined: a shadowy organization known as The Light, led by the enigmatic Father Gabriel.

As Sara struggles to understand her place in the strange world she's awakened to - an oppressive cult demanding unquestioning obedience - and her feelings for Jacob, the husband she can't recall and whose harsh and tender attentions confuse and beguile her, Stella risks all to discover the truth. But enlightenment always comes with a price....
Do cults make you curious and uneasy? You'll want to grab INTO THE LIGHT the first in a duology. Investigative report Stella Montgomery begins a case investigating unsolved cases of missing young woman and stumbles upon a group known as The Light. Chilling and fast-paced you'll quickly be reaching for the second novel. My review of INTO THE LIGHT
The Woman in Cabin 10
by Ruth Ware
Genres: Mystery, Thriller
Source: BEA
Purchase*: Amazon *affiliate
Rating:
In this tightly wound, enthralling story reminiscent of Agatha Christie's works, Lo Blacklock, a journalist who writes for a travel magazine, has just been given the assignment of a lifetime: a week on a luxury cruise with only a handful of cabins. The sky is clear, the waters calm, and the veneered, select guests jovial as the exclusive cruise ship, the Aurora, begins her voyage in the picturesque North Sea. At first, Lo's stay is nothing but pleasant: the cabins are plush, the dinner parties are sparkling, and the guests are elegant. But as the week wears on, frigid winds whip the deck, gray skies fall, and Lo witnesses what she can only describe as a dark and terrifying nightmare: a woman being thrown overboard. The problem? All passengers remain accounted for—and so, the ship sails on as if nothing has happened, despite Lo's desperate attempts to convey that something (or someone) has gone terribly, terribly wrong…

With surprising twists, spine-tingling turns, and a setting that proves as uncomfortably claustrophobic as it is eerily beautiful, Ruth Ware offers up another taut and intense read in The Woman in Cabin 10—one that will leave even the most sure-footed reader restlessly uneasy long after the last page is turned.
Ware has become a go-to author for suspenseful tales and The Woman in Cabin 10 will have you questioning everything. Read my thoughts here: THE WOMAN IN CABIN 10
~*~*~*~*~*~
You will notice Stephen King is absent from this list, and that is because I would have had to list all of his titles. Trust me you can not go wrong with any of his books and they're downright chilling on audio. I tried to select different types of books from the freaky to the suspenseful to share today. It is my hope you find your next fall read.
Now recommend a creeptastic read….
Caffeinated Halloween Reads & Listens Recommendations
Click To Tweet
FYI * I am having some issues with comments due to upgrade to https. I am working on it. Please stick with me.