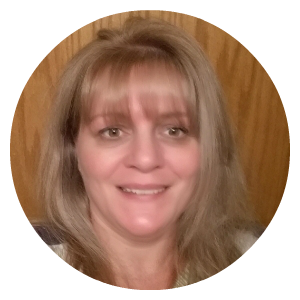 I am an avid reader and coffee drinker. I love watching Dr. Who, Sherlock Holmes, Supernatural, and The Magicians. I love watching storms, especially curled up by a fire with a nice cup of coffee. I adore my hubby and have been married for twenty-eight years. We have three children, now all adults and two grandbabies happily referred to as the "royals" here at Caffeinated.  We have lived in NJ, FL, VA and now reside in NE.
One of my favorite past times is chatting with my friends online about books. I started blogging to share my love of books with others and joined Barnes and Nobles book club forums and Goodreads. I love all genres. Some of my favorites are urban fantasy, romantic suspense, paranormal mysteries and post-apocalyptic/dystopian. Did I mention I am a series addict..in all genres!!!
For years I read only historical fiction and mainstream authors like Stephen King, Koontz, and Nora Roberts. I was bedridden for a spell when my husband began bringing me books from the library. I was working my way through Amanda Quick's historical romances when he brought home her book,  Second Sight. The first book in the Arcane Society series. I looked at it and went paranormal woo-woo?!? What? But guess what..I loved it (yep, now I have read them all) and from there I decided to step out of my comfort zone and began reading new authors and new genres…It's a love affair that is still going on.
While I will always be a cover whore, I no longer limit myself to one genre. I read books from young adult to hot and steamy romances. Followers know I love a good horror or Zombie book.
In 2015 I launched, Caffeinated Services, and now work assisting authors. It is the perfect career combining my skills and passion for the written word.
I look forward to sharing books with you! Feel free to contact me, the coffee is always on.
Kimberly