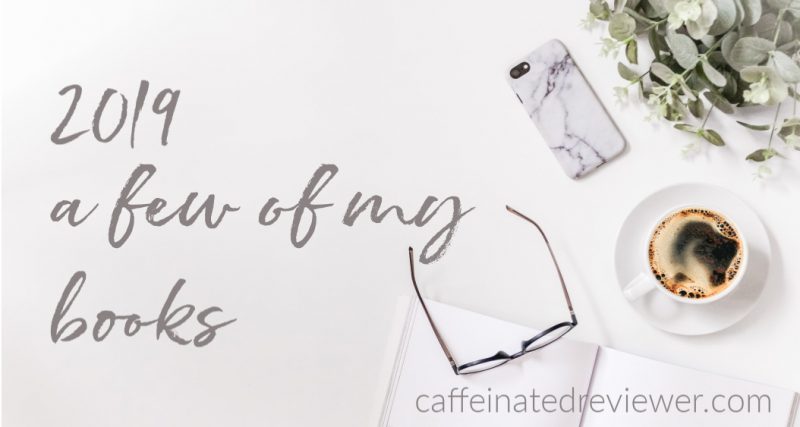 I have read and listened to over two hundred and nineteen books. Of those over a hundred were books I physically read and ninety-five percent were new releases. Choosing favorites always seems like an impossible task. Especially when you consider that I have an eclectic taste.
I find it best not to overthink it. So disregarding genre and all reason, the following books are the ones that popped. These are the ones that impacted me and easily came to my mind as I composed this post. Grab a cup of peppermint mocha and enjoy!
favorite reads of 2019
---
Recursion
by Blake Crouch
Genres: Science Fiction, Thriller
Source: Publisher
Purchase*: Amazon | Audible *affiliate
Rating:
Memory makes reality.

That's what NYC cop Barry Sutton is learning, as he investigates the devastating phenomenon the media has dubbed False Memory Syndrome—a mysterious affliction that drives its victims mad with memories of a life they never lived.

That's what neuroscientist Helena Smith believes. It's why she's dedicated her life to creating a technology that will let us preserve our most precious memories. If she succeeds, anyone will be able to re-experience a first kiss, the birth of a child, the final moment with a dying parent.

As Barry searches for the truth, he comes face to face with an opponent more terrifying than any disease—a force that attacks not just our minds, but the very fabric of the past. And as its effects begin to unmake the world as we know it, only he and Helena, working together, will stand a chance at defeating it.

But how can they make a stand when reality itself is shifting and crumbling all around them?
Recursion was a brilliant science fiction thriller that pulled me in, made me think and held me captive. Crouch is an author whose books I will buy without even reading the blurb. He is one of only a handful who share that honor. It delighted me to see Recursion receive the 2019 Goodreads Choice Award.
---
Sword and Pen
by Rachel Caine
Series: The Great Library #5
Genres: Fantasy
Purchase*: Amazon | Audible *affiliate
Rating:
With the future of the Great Library in doubt, the unforgettable characters from Ink and Bone must decide if it's worth saving in this thrilling adventure in the New York Times bestselling series.

The corrupt leadership of the Great Library has fallen. But with the Archivist plotting his return to power, and the Library under siege from outside empires and kingdoms, its future is uncertain. Jess Brightwell and his friends must come together as never before, to forge a new future for the Great Library . . . or see everything it stood for crumble.
The Great Library series by Rachel Caine has been an epic one and the final novel Sword and Pen delivered. If you haven't read the series, now is the time to binge! This is classified, as Young Adult, but is dark, addictive and has a motley crew of diverse characters you'll want to befriend.
---
Have You Seen Luis Velez?
by Catherine Ryan Hyde
Genres: Fiction
Source: Publisher
Purchase*: Amazon | Audible *affiliate
Rating:
From New York Times bestselling author Catherine Ryan Hyde comes a moving novel about two strangers who find that kindness is a powerful antidote to fear.

Raymond Jaffe feels like he doesn't belong. Not with his mother's new family. Not as a weekend guest with his father and his father's wife. Not at school, where he's an outcast. After his best friend moves away, Raymond has only two real connections: to the feral cat he's tamed and to a blind ninety-two-year-old woman in his building who's introduced herself with a curious question: Have you seen Luis Velez?

Mildred Gutermann, a German Jew who narrowly escaped the Holocaust, has been alone since her caretaker disappeared. She turns to Raymond for help, and as he tries to track Luis down, a deep and unexpected friendship blossoms between the two.

Despondent at the loss of Luis, Mildred isolates herself further from a neighborhood devolving into bigotry and fear. Determined not to let her give up, Raymond helps her see that for every terrible act the world delivers, there is a mirror image of deep kindness, and Mildred helps Raymond see that there's hope if you have someone to hold on to.
A poignant, relevant, diverse and heartfelt novel about people, perception and privilege that will take the reader through a mix of emotions. Have You Seen Luis Velez? is a book you want everyone to read. It should be an Oprah book or the next Witherspoon selection. It's uplifting and has a powerful message delivered in a memorable story.
---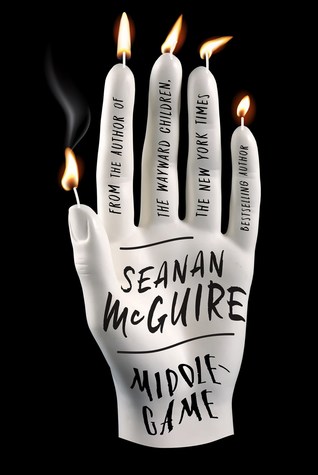 Middlegame
by Seanan McGuire
Series: Alchemical Journeys #1
Genres: Fantasy, Science Fiction
Source: Publisher
Purchase*: Amazon | Audible *affiliate
Rating:
Meet Roger. Skilled with words, languages come easily to him. He instinctively understands how the world works through the power of story.

Meet Dodger, his twin. Numbers are her world, her obsession, her everything. All she understands, she does so through the power of math.

Roger and Dodger aren't exactly human, though they don't realise it. They aren't exactly gods, either. Not entirely. Not yet.

Meet Reed, skilled in the alchemical arts like his progenitor before him. Reed created Dodger and her brother. He's not their father. Not quite. But he has a plan: to raise the twins to the highest power, to ascend with them and claim their authority as his own.

Godhood is attainable. Pray it isn't attained.
Middlegame was dark, sad, brilliant and one of McGuire's most ambitious novels to date. I lay in bed and think about the concepts and of course, the twins. Do not mistake this for a Wayward novel, this is dark, complex, twisted and will take you down another rabbit hole.
---
The Bride Test
by Helen Hoang
Series: The Kiss Quotient #2
Genres: Contemporary Romance
Source: Publisher
Purchase*: Amazon | Audible *affiliate
Rating:

Heat Level:

Khai Diep has no feelings. Well, he feels irritation when people move his things or contentment when ledgers balance down to the penny, but not big, important emotions—like grief. And love. He thinks he's defective. His family knows better—that his autism means he just processes emotions differently. When he steadfastly avoids relationships, his mother takes matters into her own hands and returns to Vietnam to find him the perfect bride.

As a mixed-race girl living in the slums of Ho Chi Minh City, Esme Tran has always felt out of place. When the opportunity arises to come to America and meet a potential husband, she can't turn it down, thinking this could be the break her family needs. Seducing Khai, however, doesn't go as planned. Esme's lessons in love seem to be working…but only on herself. She's hopelessly smitten with a man who's convinced he can never return her affection.

With Esme's time in the United States dwindling, Khai is forced to understand he's been wrong all along. And there's more than one way to love.
I love a book that leaves me with a delicious, feel-good hangover. Hoang did just that with The Bride Test. Diverse, funny, heartfelt and genuine. I laughed, swooned and cried. If you know or love someone on the spectrum, you will adore Khai and Esme's story.
---
These are a few of my favorite read from 2019. Perfect for your bookshelf or for giving. #MustReads #FavoriteReads
Click To Tweet