I've always enjoyed Courtney Summers' books from zombies to troubled youth. I'm the Girl introduces us to sixteen-year-old Georgia Avis whose recently lost her mother, made some bad choices, and discovered the body of a murdered thirteen-year-old girl. Suspense and heartbreak unfold in this coming of age thriller.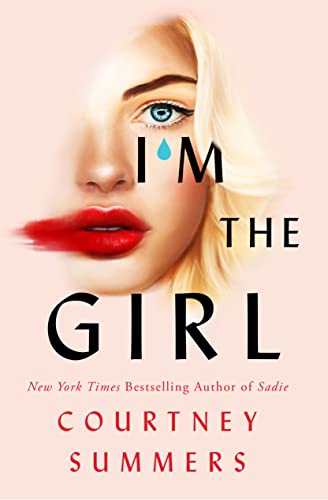 I'm the Girl
by Courtney Summers
Genres: Thriller
Source: Publisher
Purchase*: Amazon | Audible *affiliate
Rating:
The new groundbreaking queer thriller from New York Times bestselling and Edgar-award Winning author Courtney Summers.

When sixteen-year-old Georgia Avis discovers the dead body of thirteen-year-old Ashley James, she teams up with Ashley's older sister, Nora, to find and bring the killer to justice before he strikes again. But their investigation throws Georgia into a world of unimaginable privilege and wealth, without conscience or consequence, and as Ashley's killer closes in, Georgia will discover when money, power and beauty rule, it might not be a matter of who is guilty—but who is guiltiest.

A spiritual successor to the 2018 breakout hit, Sadie, I'm the Girl is a masterfully written, bold, and unflinching account of how one young woman feels in her body as she struggles to navigate a deadly and predatory power structure while asking readers one question: if this is the way the world is, do you accept it?
Georgia and her brother are getting by after losing their mother. Georgia is angry with her mother. Mostly because she feels her mother held her back. She told her no to certain things without explanation and now Georgia is hellbent on proving her mother wrong. So, of course, she is doing exactly what her mother didn't want.
The story opens with Georgia in an unsavory situation and receiving a portfolio of modeling photos she hopes will make all of dreams come true. How and where she purchased them will be revealed, but not before they are stolen and she discovers the murdered body of Ashley James. Ashley is the younger sister of Nora and soon she and Georgia will begin investigating her death.
The tale will take us down a dark, twisted path as Georgia gains employment at a private member only club/resort and pushes to make her dreams a reality. We learn about her mother's past, and the hours leading up to Ashley's murder. Summers shines a light on the darker aspects of life in this realistic thriller.
Character growth, first love and more are found along the way in this well-paced thriller. Georgia will enter a world of privilege, wealth, and power where she'll soon discover it's not the perfect world she has imagined.
While not my favorite Summers story, I enjoyed the twisty vibe of this one and the romance developing between Georgia and Nora. The ending was bitter and heartbreaking. I'm the Girl was a thought-provoking, sometimes depressing and dark tale that highlights the darker side of small-town living and the powerful employer who controls it.
I'm the Girl by Courtney Summers delivered a dark coming of age thriller. #NewRelease #bookreview #booktwt
Click To Tweet

Stay Caffeinated!
Never miss a post by adding Caffeinated to your Inbox
Related Posts