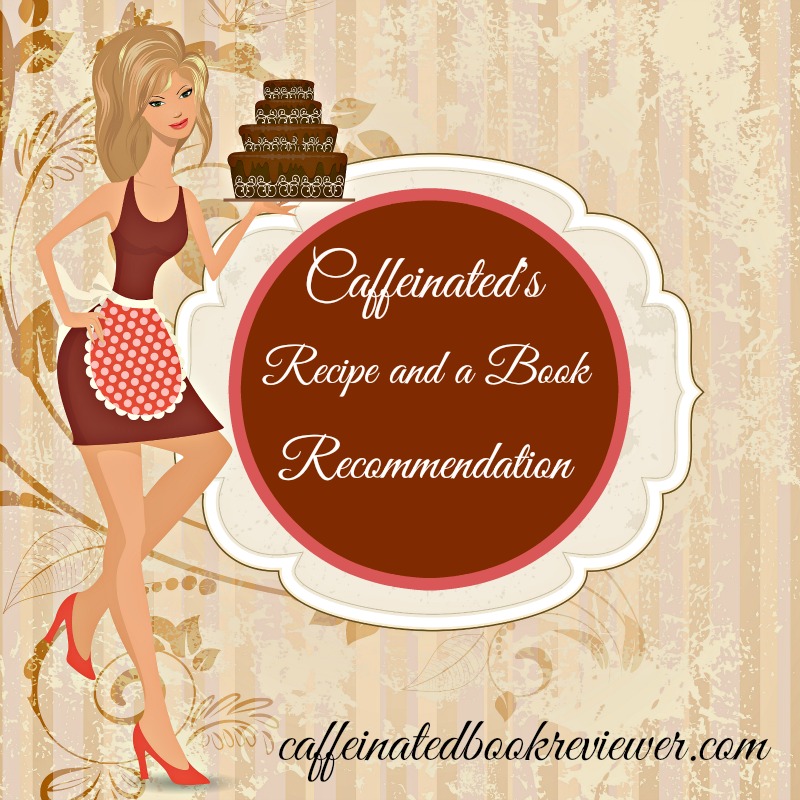 Have I got a yummy recipe and book recommendation for you today! The Conquering Dark by Clay & Susan Griffith is the third book in the Victorian-era urban fantasy Crown & Key. Today's recipe was inspired by the Harry Potter series by J.K. Rowling and my recent trip to the Wizarding World of Harry Potter at Universal Studios and Islands of Adventure in Orlando Florida. Grab a cup of Earl of Grey and a Jammie Dodger and enjoy!
Butterbeer
Ingredients
1 quart vanilla ice cream
1/2 cup butterscotch syrup
32 oz of your favorite cold cream soda
Directions:
Place 4 (16-ounce) glasses in freezer and chill for 30 minutes to an hour
Mix ice cream, butterscotch and cream soda in a blender until combined
Divide between the frosted glasses
If desired garnish with whipped cream
Serve with a straw
I recommend using a full-flavored vanilla ice cream and avoid slow-churned etc so that the drink is thicker in consistency. I prefer vanilla bean. My family had no issues sampling this and in fact want to know when I will be making more. Whip some up and pop in a DVD of Harry Potter for a fun family night.
Book Recommendation
The Conquering Dark
by Clay & Susan Griffith
Series: Crown & Key #3
Narrator: Nicholas Guy Smith
Length: 11 hours and 43 minutes
Genres: Urban Fantasy
Purchase*: Amazon | Audible *affiliate
Rating:

Narration: 4.5 cups
The Crown and Key Society face their most terrifying villain yet: Gaios, a deranged demigod with the power to destroy Britain. To avenge a centuries-old betrayal, Gaios is hell-bent on summoning the elemental forces of the earth to level London and bury Britain. The Crown and Key Society, a secret league consisting of a magician, an alchemist, and a monster-hunter, is the realm's only hope—and to stop Gaios, they must gather their full strength and come together as a team, or the world will fall apart. But Simon Archer, the Crown and Key's leader and the last living magician-scribe, has lost his powers. As Gaios searches for the Stone of Scone, which will give him destructive dominion over the land, monster-hunter Malcolm MacFarlane, alchemist extraordinaire Kate Anstruther, gadget geek Penny Carter, and Charlotte the werewolf scramble to reconnect Simon to his magic before the world as they know it is left forever in ruins.

The Conquering Dark is the third book in the Crown & Key trilogy by writing team Clay & Susan Griffith. This Victorian-era urban fantasy with steampunk flair has been an absolute joy on audio,  thanks in part to the stellar narration of Nicholas Guy Smith. Unique, dark and intense with a cast of characters I have come to love I quickly consumed the Conquering Dark.

Gaios and his minions are plotting and the members of the Crown and Key Society band together to stop his evil plot. Ooo and what fun it was. The Griffiths delivered plenty of suspense as Simon has lost his abilities. The adventure was vivid from incredible battle scenes to the comradery between the characters.

While the Conquering Dark and its predecessors are plot driven – it is the unique and colorful characters that truly bring this tale to life. Simon is brilliant even if he is sometimes a little stubborn. *snort* Kate Anstruther our beloved alchemist is fearless. The aid she gives Simon had me holding my breath. Malcolm MacFarlane monster-hunter and heart of the group makes me smile and I know the descriptions do not quite match but I see him as cleaner looking version of Hagrid from Harry Potter. Geek girl,  Penny Carter is another favorite with her impressive gadgets. Our werewolf Charlotte and Imogen, Kate's sister, impressed me and did a fine job of assisting our crew.

The action was intense as Gaios' minions create chaos when they attack the royal coronation. Our courageous heroes pursue them and mayhem ensues. The climactic last battle has the team working together to save all of Britain. The scenes are vivid and I bow to these authors. Their ability to bring the scenes to life gave me thrills.  I could smell the fire, taste the fear and hear the war cries.  One particular scene involving a dead man hanging from a tree was creeptastic. If you appreciate world-building and thrive on the details you will quickly become lost within these pages.  The gadgets, villains and city sprang to life before my eyes. It was brilliant and quite the adventure.

Nothing makes me happier than a series arc having a satisfying conclusion. Nothing felt rushed and if anything, I was saddened that this is the end of our journey. After finishing the trilogy, I lay in bed and dreamed of new obstacles for our motley crew.

Nicholas Guy Smith added an extra layer of enjoyment to the tale. His voices he created for our characters brought them to life.  His ability to deliver the snarky banter between the crew and the creeptastic tones of the villains gave me goosebumps.

The Conquering Dark was a stellar conclusion to the Crown & Key trilogy. Fans of steampunk, urban fantasy and Victorian London will enjoy all the rich detail. I recommend adding action packed series to your library.
Related Posts