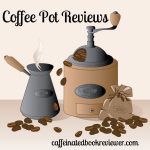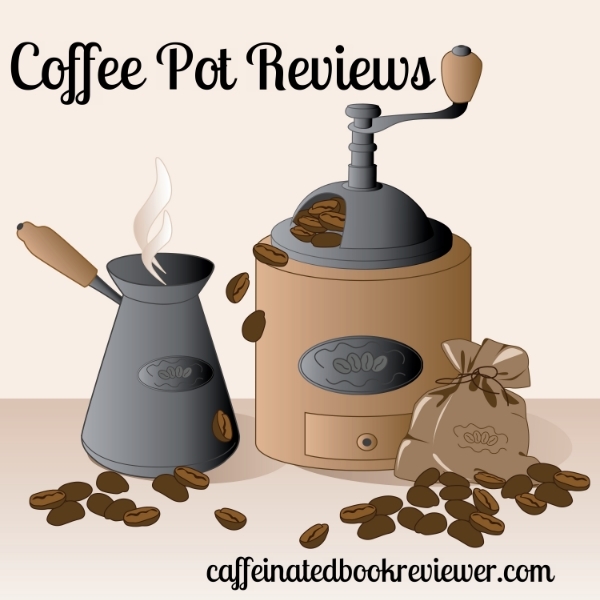 Welcome to Coffee Pot Reviews! These are short and sweet reviews done in the length of time it takes my coffee pot to brew! I have two novellas to share with you today both from authors I love. Adult books contain mature content and are not intended for readers under 18 years of age. Grab a cup of coffee and a slice of coffee cake!
Uncharted
by Tracey Garvis-Graves
Series: On the Island #1.5
Genres: Contemporary Romance
Source: Purchase
Purchase*: Amazon *affiliate
Rating:
Tracey Garvis Graves - and Anna and T.J. - return in this companion novella to the New York Times bestseller On the Island. When twenty-three-year-old dot-com millionaire Owen Sparks walked away from his charmed life, he had one goal in mind: get as far away as possible from the people who resented his success, or had their hand out for a piece of it. A remote uncharted island halfway around the world seemed like a perfectly logical place to get away from it all.  Calia Reed wasn't part of Owen's plans. The beautiful British girl - on holiday in the Maldives with her brother, James - made Owen wonder if getting away from it all might be a lot more enjoyable with a carefree girl who didn't know anything about the life he left behind.  But Owen had no idea how much his carefully detailed plans would go awry. Nor did he realize that a decision he made would have such a catastrophic effect on two passengers who boarded a plane in Chicago.  And when Owen shows up at Anna and T.J.'s door with an incredible story to tell, everyone involved will learn just how much their lives are intertwined. Uncharted includes an early look at Covet, coming September 2013.

I was completely taken by surprise with how much I enjoyed On An Island as it embraced a subject I wasn't sure I could accept. I loved it, adored it and shared it with everyone. I even bought copies for family members at Christmas!  So when the publisher informed me there was a novella that tells the story about some of the mysteries on the island I about flipped at the chance to review it. I devoured Uncharted in one sitting and found Owen's story to be touching, captivating and intense. I loved the growth we see in Owen and enjoyed the tale he shared with us. A lot of the unanswered question I had from Anna and T.J.'s time on the island are answered. Of course, it was also delightful to see Anna and T.J. again. Tracey Garvis-Graves has so impressed me with her ability to give you a glimpse into others lives and to share their experiences. She makes you rethink taboo subjects and the people involved in them. There is a sneak-peak of her Covet, her next novel due out in September 2013.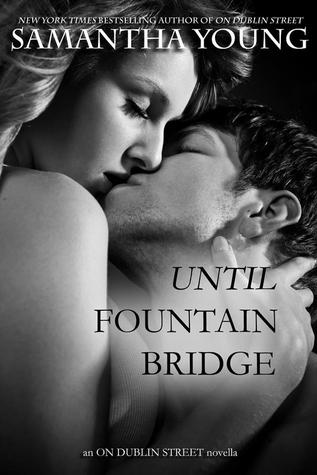 Until Fountain Bridge
by Samantha Young
Series: On Dublin Street #1.5
Genres: Contemporary Romance
Source: Purchase
Purchase*: Amazon *affiliate
Rating:
Ellie Carmichael had a crush on Adam Sutherland, her brother, Braden's, best friend, for years, and although Adam treated her with proprietary concern he made it clear he thought of her only as a little sister. Over the years, as Ellie's crush develops into love, her romantic idealism makes it difficult for her to move on. To make matters worse, as she's gotten older, Adam's attitude has changed toward her. His affection for her is now joined by attraction, but his loyalty to Braden, and his fear of losing the only family he has, stops him from claiming Ellie the way she wishes he would.  But one night his attraction is put to the test, and as much as Adam would like things to remain the same everything changes between them in a simple brush of the lips. Soon lust, love, jealousy and heartbreak combine to force change upon their relationship… and Adam discovers the hard way that life is too damn short to spend it on regret.

So far I have read and loved On Dublin Street and Down London Road and while Ellie and Adam were present in both books, we never really got their backstory. Until Fountain Bridge delivers just that through some flashbacks using Ellie's diaries as a guide. It was sweet, tender and adorable giving us a glimpse at Ellie and her crush on Adam through the years. I enjoyed reading about their interactions. Fans of the series will enjoy this short and sweet novella. I read this in under an hour and laughed, giggled and sighed.
Related Posts