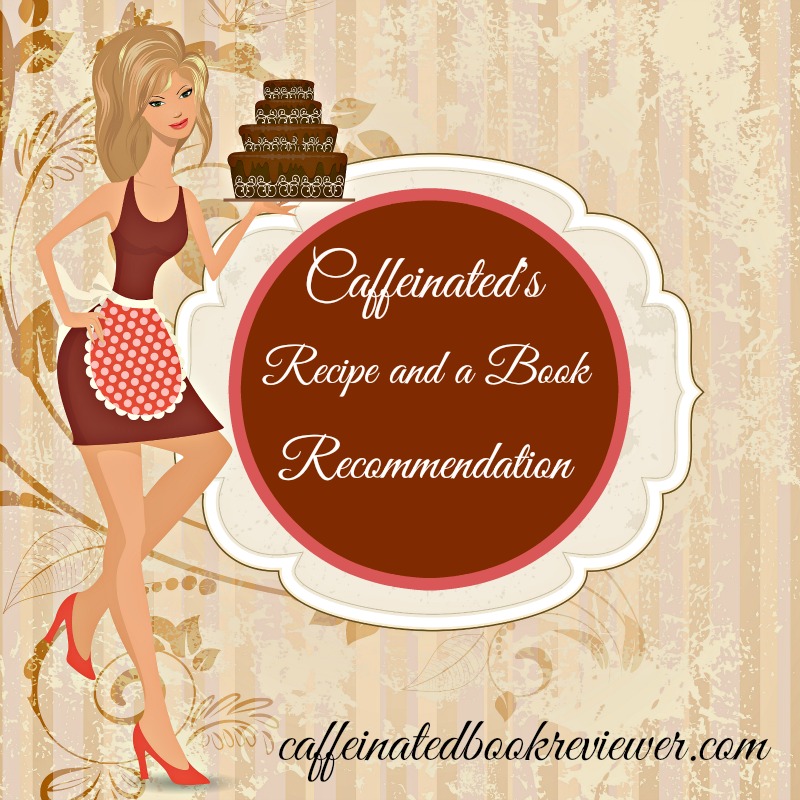 Today on Recipe and a Book Recommendation I am excited to share a marinade for grilled pork steak and an audiobook review of Witch Slapped written by Dakota Cassidy and narrated by Hollie Jackson.  The marinade is bursting with flavor and is very simple to make. I make this when I am cooking for a large crowd. The pork loins are cheaper than other grilled foods and better for you. Grab a pen and paper because you will want to add the recipe and Witch Slapped to your shopping list.
Marinated Pork Steak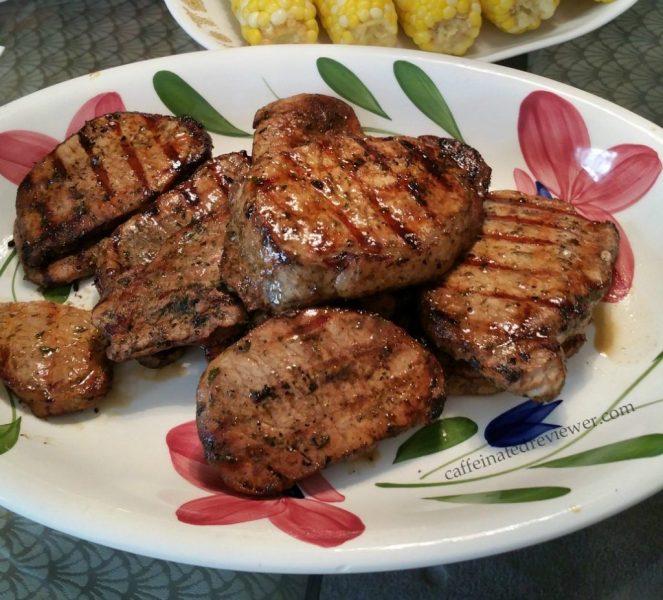 Ingredients
1 1/2 cups Vegetable oil
3/4 cup soy sauce
1/2 cup red wine vinegar
1/3  cup lemon juice
1/4 cup of Worcestershire sauce
2 tablespoons dry mustard
2 1/2 teaspoons salt
1 tablespoon black pepper
2 teaspoons chopped parsley
2 cloves of garlic, crushed
4-12 pieces of boneless pork steaks. (your choice of thickness)
Combine all ingredients and mix well into a large bowl. Add pork steak being sure to cover each piece. Cover with plastic wrap and marinate in refrigerator overnight.  Remove from bowl when ready to grill. Grill until cooked, flipping at least once. Serve with mashed potatoes, corn, salad or grilled asparagus.
Book Recommendation
Witch Slapped
by Dakota Cassidy
Series: Witchless In Seattle #1
Narrator: Hollie Jackson
Length: 6 hours and 36 minutes
Genres: Cozy Mystery
Source: Publisher
Purchase*: Amazon | Audible *affiliate
Rating:

Narration: 4 cups
Hello. My name is Stevie Cartwright, and I've been witchless for thirty days. If only there was a support group for down-on-their-luck ex-witches who've had their powers slapped right out of them (literally). Just as I was licking my wounds after returning to my hometown of Ebenezer Falls, Washington, and navigating my suddenly non-magical existence with the help of my familiar, Belfry, things got sticky. Enter an ex-spy and newly departed spirit named Winterbottom, who's infiltrated my life with his sexy British accent and a couple of requests . . . Thanks to Belfry's successful attempt to use me as a human antenna to the afterlife, I can somehow hear Win. I should be ecstatic; helping departed souls used to be my witch specialty. It's like I got the teensiest piece of my old life back. Except Win's dropped me right at a dead woman's feet . . .

Witch Slapped by Dakota Cassidy is the first novel in the Witchless in Seattle series. Narrated by Hollie Jackson this story provided laughter, and an interesting murder mystery. It was the perfect start to a fun new paranormal cozy mystery series!

We meet Stevie Cartwright a witchless witch who lost her powers, thanks to a warlock. Unemployed with little prospect things take a turn for the worst when her familiar Belfry leads her to Madam Zoltar's shop. Here she finds the dead body of Madam Zoltar, and a spirit by the name of Crispin Winterbottom. She soon finds herself suspect numero uno, She will need  to solve the mystery to clear her name. Welcome home Stevie!

Brilliant, well-paced, and absolutely hilarious Dakota Cassidy entertained me from start to finish. The tale is cute but filled with snark, humorous situations, delightful characters and a well-developed murder mystery.

Banter between the Winterbottom and Stevie had me laughing aloud and left me eager for the next installment. Belfry is the BEST FAMILIAR EVER! The synopsis does not mention what Belfry is and I will not either. I will tell you it is not a cat and Stevie carries Belfry around in her purse.

Hollie Jackson perfectly captured Stevie.  I loved her voices for Winterbottom and Belfry. She added just the extra touch to this already fun cozy.

Those looking for well-written characters and hilarious dialogue wrapped around a murder mystery should grab their earbuds and a copy of Witch Slapped.
Listen to Sample
Caffeinated shares audiobook review of Witch Slapped by Dakota Cassidy and Grilled Pork Steak recipe
Click To Tweet
Related Posts