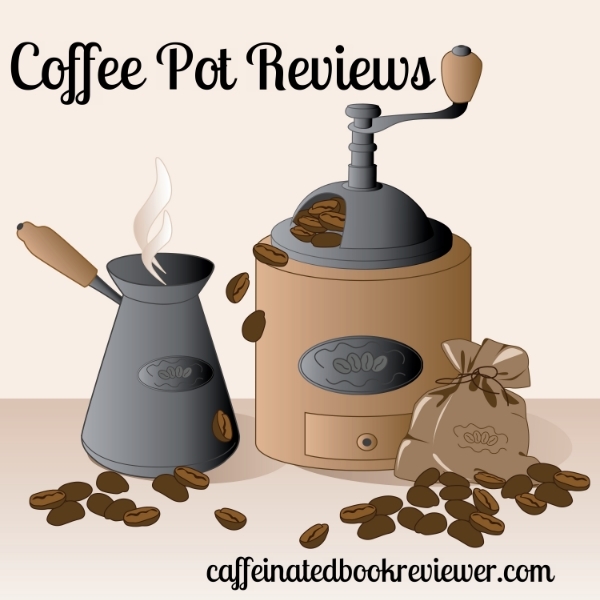 Welcome to Coffee Pot Reviews! These are short and sweet reviews done in the length of time it takes my coffee pot to brew! I have two amazing books to share with you today..enjoy and stick around for some crumb cake and hazelnut coffee!  Today I am sharing Pushing the Limits and Blood, Smoke and Mirrors!
Pushing the Limits|
by Katie McGarry
Genres: Contemporary Romance
Source: Publisher
Purchase*: Amazon *affiliate
Rating:
No one knows what happened the night Echo Emerson went from popular girl with jock boyfriend to gossiped-about outsider with "freaky" scars on her arms. Even Echo can't remember the whole truth of that horrible night. All she knows is that she wants everything to go back to normal. But when Noah Hutchins, the smoking-hot, girl-using loner in the black leather jacket, explodes into her life with his tough attitude and surprising understanding, Echo's world shifts in ways she could never have imagined. They should have nothing in common. And with the secrets they both keep, being together is pretty much impossible. Yet the crazy attraction between them refuses to go away. And Echo has to ask herself just how far they can push the limits and what she'll risk for the one guy who might teach her how to love again.
Wow! Just Wow…I literally just finished reading this and sit here with a stuffy nose and red eyes..*nods head* I loved Pushing the Limit! The tale literally grabbed me from page one and the dual POV between Noah and Echo really worked in adding depth and understanding to the characters. McGarry took me on an emotional roller coaster ride through the characters struggles, issues and needs as she expertly laid bare their emotions..gah! I laughed and I cried but more than anything I slipped away from reality and became a part of the tale. The suspense of Echo's memory loss and Noah's struggle to save his brothers was an intense and solid storyline. The romance growing between Noah and Echo felt genuine as McGarry weaved it into the tale creating a couple you want to need to root for and adore. Some of the secondary characters captured my heart, especially Mrs. Collins *don't ever get in a car with her; trust me on this!* Beth, Issac and Lily all had unique voices and I am looking forward to their stories. The parents were present and a few pages into the story I wanted to rip a hole into Echo's Dad and his wife but besides showing us their flaws, McGarry also showed us the good in them. It was all quite touching *sniffles* The ending was nicely done and didn't feel rushed. The tale delivers an ageless message about never judging a book by its cover and I think it will resonate with readers. Dare to You is the next book scheduled to be released June 7 and will feature Beth and Ryan's story.
Blood, Smoke and Mirrors
by Robyn Bachar
Series: Bad Witch #1
Genres: Urban Fantasy
Source: Purchase
Purchase*: Amazon *affiliate
Rating:
Even a bad witch deserves a second chance. Wrongly accused of using her magic to harm, the closest Catherine Baker comes to helping others is serving their coffee. Life as an outcast is nothing new, thanks to her father's reputation, but the injustice stings. Especially since the man she loved turned her in. Now the man has the gall to show up and suggest she become the next Titania? She'd rather wipe that charming grin off his face with a pot of hot java to the groin. Alexander Duquesne has never faltered in his duties as a guardian -- until now. The lingering guilt over Cat's exile and the recent death of his best friend have shaken his dedication. With the murder of the old Titania, the faerie realm teeters on the brink of chaos. His new orders: keep Cat alive at all costs. Hunted by a powerful stranger intent on drawing her into an evil web, Cat reluctantly accepts Lex's protection and the resurrected desire that comes along with it. Lex faces the fight of his life to keep her safe...and win her back. If they both survive.
Blood, Smoke and Mirrors was witchy fun with interesting and snarky characters. Filled with Fae, vampires, shapeshifters, and witches living in our world and the Fae have their own council, guards, and rules. I quickly became wrapped up in the world and its developments. The author does a great job of building it, and I loved the quests Kitty had to face. The villains were the nasty kind you love to hate.  We do get a nice romance with some hotness and it felt genuine. The banter between Catherine "Kitty" and Alexander "Lex" was fun. A meddling, handsome vampire named Zachary causes some trouble and will be a key player in the series. I loved the faeries and Bachar's description of them. Kitty was both awesome and annoying as a character but ultimately I liked who she was and what she stood for. Lex was yummy, noble, strong and stupid when it comes to explaining himself. We get a lot of history, as Kitty faces challenges to become the next Titania and I appreciated that. There are some great action scenes, some cool spell casting and kick-ass moments. The ending felt a little rushed, but overall this was an awesome start. Interesting threads were woven in regarding the overall series ARC and I will continue the series. Bewitched, Blooded and Bewildered is book two and Fire in the Blood book three, both are available.
Copyright (c) 2011-2013 Caffeinated Book Reviewer
Related Posts