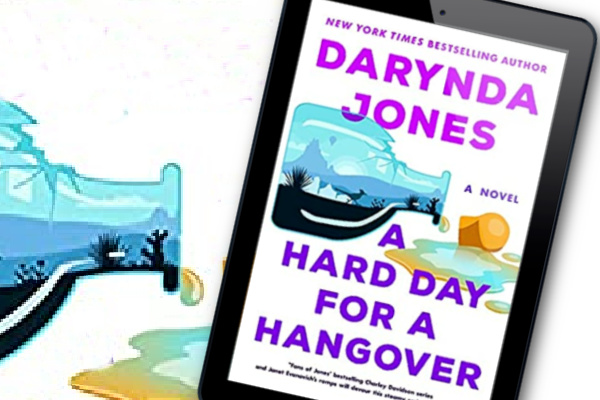 A Hard Day for a Hangover by Darynda Jones is the third novel and conclusion of the Sunshine Vicram trilogy. Romance, humor, suspense and a mystery await you. It was bittersweet and even though I pine for more, Jones delivered a blockbuster conclusion with plenty of fireworks.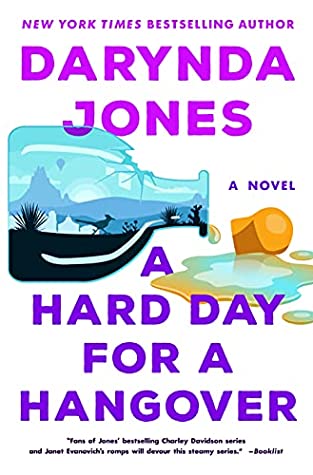 A Hard Day for a Hangover
by Darynda Jones
Series: Sunshine Vicram #3
Genres: Mystery
Source: Publisher
Purchase*: Amazon | Audible *affiliate
Rating:

Heat Level:
Some people greet the day with open arms. Sheriff Sunshine Vicram would rather give it a hearty shove and get back into bed, because there's just too much going on right now. There's a series of women going missing, and Sunny feels powerless to stop it. There's her persistent and awesomely-rebellious daughter Auri, who's out to singlehandedly become Del Sol's youngest and fiercest investigator. And then there's drama with Levi Ravinder―the guy she's loved and lusted after for years. The guy who might just be her one and only. The guy who comes from a family of disingenuous vipers looking to oust him―and Sunshine―for good.

Like we said, the new day can take a hike.

The blockbuster conclusion to the bestselling Sunshine Vicram trilogy, A Hard Day for a Hangover will have readers laughing and cheering to the very last page.
The Sunshine Vicram trilogy was a blast from beginning to end. I am so sad to see it end. I loved getting to know Sunshine, her daughter, and Levi Ravinder. Secondary characters from her parents to townsfolk rounded out this trilogy and made me feel a part of the small town whose body count is a tad higher than one would prefer… LOL
Sunshine has her hands full. She is dealing with an unconscious girl, theft and an escaped prisoner. Not to mention worrying about Levi killing his uncle. Then there is the romance and telling Auri about her birth and father. Eep!
The perfectly paced suspense/mystery thread with plenty of twists as even Auri finds herself in the crosshairs of a shooter is perfectly paired with the family drama, side stores and swoony second chance romance.
While each book has a case to solve, I recommend reading/listening to the trilogy in the order of its release. The overall story arc, relationships and small-town antics will be lost reading out of order. Don't cheat yourself. On the plus side, if you haven't started, you are in for a treat and can binge from beginning to end.
Jones makes you want to pack up and move to Arizona. She'll have you joining the local sheriff's office despite the raccoons. I am hoping we revisit and get Auri and Quincy's story one day. That girl is going places if she doesn't give her family a heart attack first!
A wonderful, satisfying conclusion that closed threads and left me smiling. The possibility for more stories is there, and I'd be first in line to read them. Perfect for fans of romantic suspense, small-towns, and mysteries.
A Hard Day for a Hangover by Darynda Jones delivered a suspenseful mystery, character development and more. #SunshineVicram #mystery #romance #humor #NewRelease #AutoBuy
Click To Tweet

Stay Caffeinated!
Never miss a post by adding Caffeinated to your Inbox
Related Posts