Narrated by Christopher Eccleston, The Whisper Man by Alex North delivered a suspenseful thriller about a missing child's case and the boogie man known as the Whisper Man. A chilling tale that may be better read.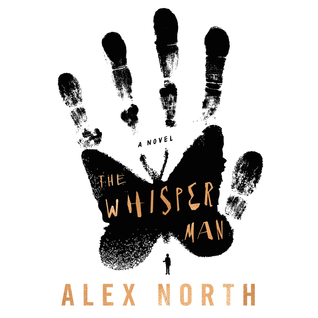 The Whisper Man
by Alex North
Narrator: Christopher Eccleston
Purchase*: Amazon | Audible *affiliate
Rating:

Narration: 2 cups Speed: 1.2x

In this dark, suspenseful thriller, Alex North weaves a multi-generational tale of a father and son caught in the crosshairs of an investigation to catch a serial killer preying on a small town.

After the sudden death of his wife, Tom Kennedy believes a fresh start will help him and his young son Jake heal. A new beginning, a new house, a new town. Featherbank.

But the town has a dark past. Twenty years ago, a serial killer abducted and murdered five residents. Until Frank Carter was finally caught, he was nicknamed "The Whisper Man," for he would lure his victims out by whispering at their windows at night.

Just as Tom and Jake settle into their new home, a young boy vanishes. His disappearance bears an unnerving resemblance to Frank Carter's crimes, reigniting old rumors that he preyed with an accomplice. Now, detectives Amanda Beck and Pete Willis must find the boy before it is too late, even if that means Pete has to revisit his great foe in prison: The Whisper Man.

And then Jake begins acting strangely. He hears a whispering at his window...
While we traveled to New Mexico, Texas and Louisiana, I listened to this with my husband. I was excited since we both loved Christopher Eccleston as the Doctor, in Doctor Who. I had enjoyed North's previous books and knew my husband would find the story interesting.
The story that unfolds follows several characters who are intertwined. Twenty-six years ago, Pete Willis along with other detectives arrested Frank Carter, nicknamed "The Whisper Man." He was charged with abducting and murdering five residents in the town of Featherbank. Meanwhile, Tom Kennedy and his son Jake are leaving their home and moving to Featherbank after the death of Jake's mother.
The house they move into is one Jake chose, and it has an ominous tone about it. Jake is a strange child, who talks to someone only he can see and carries his backpack of drawings. Someone is lurking around their garage and there are strange noises at night.
A young boy goes missing, and Peter is called in to assist Detective Amanda Beck. Interviews with the estranged parents soon have Peter interviewing Frank Carter and the tale that unfolds was creeptastic and twisted.
I love how North wove the past and present case together, as well as the characters we meet. Told from multiple perspectives, including those of the villain, the story draws the listener in.
We had some difficulty keeping perspectives and characters straight in part because of the narration. Now I love Eccleston, the actor, but admit to struggling with his narration. His tone and pacing were fine. I even enjoyed his accent, but there was little change in the voices performed for each character. One might say it was monotone. I truly think my enjoyment would have been enhanced by multiple narrators or someone who had an array of voices.
The tale was well done with a buildup of suspense and several twists. The story had an atmospheric tone, as did the small town of Featherbank and the home of Jake and Mr. Kennedy. Indeed, I got chills, especially regarding Jake's invisible friend and the whispers.
Fans of suspense thrillers will find this tale perfect for the fall spooky season and mystery lovers will enjoy the tightly crafted tale and sense of foreboding.

Stay Caffeinated!
Never miss a post by adding Caffeinated to your Inbox
Reading this book contributed to these challenges:
Related Posts