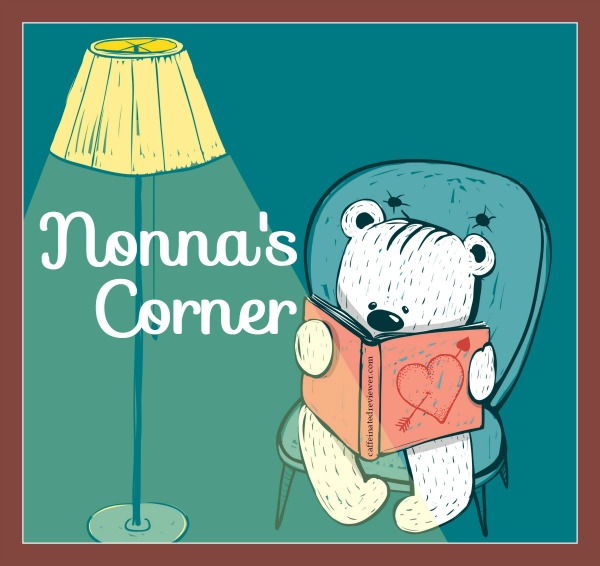 Welcome to Nonna's Corner where I share children's books I've read and reviewed with my grandchildren, affectionately known as the "Royals." Today we are celebrating Valentine's Day with two picture books that are Purrrfect for your little ones. Me and Mr. Fluffernutter written and illustrated by Jennifer Gray Olsen and The Twelve Days of Valentine's written by Jenna Lettice and illustrated by Colleen Madden. Grab a cup of coffee and enjoy!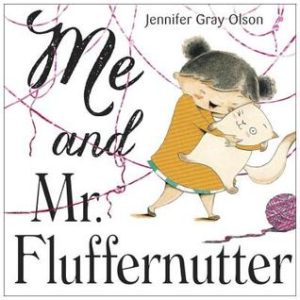 Me and Mr. Fluffernutter
by Jennifer Gray Olson
Genres: Childrens
Pages: 32
Source: Publisher
Purchase*: Amazon *affiliate
Rating:
From the creator of Ninja Bunny comes a new story about a little girl and her beloved cat, who learn that friendship is the best compromise of all.

A little girl and her cat, Mr. Fluffernutter, are best friends. They do everything together, all the time. But what happens when Mia wants to have a tea party, and play dress-up, and go for a swim? And when Mr. Fluffernutter prefers to stare at the fish bowl? And stare at the fish bowl some more. . . . Can these two be so different--and still be best friends?

Here are two new characters to fall in love with--and a celebration of differences, compromise, and friendship.
Sophia ( 3 years old) absolutely adored Me and Mr. Fluffernutter by Jennifer Gray Olsen. It shares the tale of a little girl and her best friend Mr. Fluffernutter as they play throughout the day. The story is simplistic with delightful, soft illustrations from dress up to tea parties. It shares the important lesson of playing together and sometimes playing on our own. It teaches that we can do both and still be besties. This is perfect for early learners as Sophia was quickly able to read this story back to me using images as context clues. She became the little girl in the story and began reading to me, "Once Upon a time me and Mr. Fluffernutter played…" It was adorable. I love books that engage young readers and we continue to enjoy this delightful book.
Age Range: 3 – 7 years
Grade Level: Preschool – 2

The 12 Days of Valentines's by Jenna Lettice arrived on our doorstep just in time for February. This oversized paperback picture book illustrated by Colleen Madden contains a countdown to a play put on by a group of small children with the help of adults. If you are familiar with the song, The Twelve Days of Christmas, you'll quickly catch on. It begins with a special meant hug just for me. The repetitiveness of the story made it easy for Princess Sophia to follow along and she soon began calling out parts she knew. Not gonna lie, we ended up singing this. Sophia's favorite part and biggest disappointment came from a sheet of stickers in the back. The sticker images came from the story and also include hearts. Sophia loves stickers but is familiar with books that have you place the stickers throughout the book in specific places. These stickers can be used anywhere which is fine, but her three-year-old mind needed order and so we attempted to place them in the actual book. When images didn't quite match up she grew frustrated. I diverted her with some colored paper and card making activity.
This was a cute book and a nice gift for your small ones to celebrate Valentine's Day as they learn basic counting.
Age Range: 3 – 7 years
Grade Level: Preschool – 2
Also available in the series: The 12 Days of Kindergarten and The 12 Days of Halloween.
It's Valentine's Day on Nonna's Corner at Caffeinated Reviewer featuring Me and Mr. Fluffernutter by Jennifer Gray Olsen and The 12 Days of Valentines's by Jenna Lettice
Click To Tweet
Stay Caffeinated!
Never miss a post by adding Caffeinated to your Inbox
Your email is not shared and you can unsubscribe at any time.