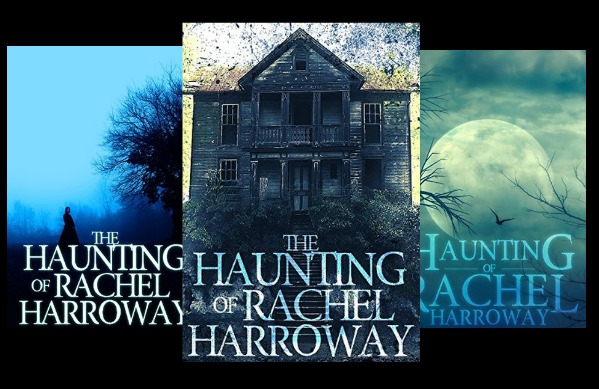 I stumbled across THE HAUNTING OF RACHEL HARROWAY: THE BEGINNINGS on Amazon Kindle for Free and decided it sounded like an interesting ghost story. Rachel Harroway discovers she is gifted with the sight when she and her husband unknowingly buy an old Queen Anne manse where a gruesome murder took place. Twists, ghostly entities, and mystery had me devouring all three books on a lazy Saturday.
The Haunting of Rachel Harroway: The Beginning
by J.S. Donovan
Series: The Haunting of Rachel Harroway #0
Genres: Paranormal
Source: Purchase
Purchase*: Amazon *affiliate
Rating:
In 1983, a family of four was murdered in their nineteenth century Queen Anne manse. There were no witnesses, no real investigation, and no survivors.

Over thirty years later, the house is suddenly back on the market. Ready to settle down, a young married couple moves from New York City to their dream home in the quiet town of Highlands, North Carolina. However, as past secrets come to light and unpredictable strangers violate their privacy, the couple's hope for a fresh start twists into the fuel for their darkest nightmares
In this first story, Rachel and her husband Brett purchase an old Queen Anne manse in the Highlands, North Carolina. Strange things begin to occur, from doors opening to moving objects. We learn about Rachel's mother who is institutionalized and watch Rachel come unraveled as something in the house wants her attention. Donovan does an excellent job of building suspense and setting up events that will ultimately change Rachel's life. Dark, suspenseful the beginnings delivered from the murder-mystery to the paranormal woo-woo. The tale wraps up nicely as Rachel solves the case. We are given a firm direction for the overall theme of the series. This book is Perma-free on Amazon and available from audible.
In book one of THE HAUNTING OF RACHEL HARROWAY, Rachel has embraced her gift and now works for the local police department as a detective. Together with  Jenson Peak, her partner they have a proven track record for solving cases. All thanks in part to Rachel's gift. Jenson is an atheist but has learned to trust Rachel and her insight. Donovan's world-building, particularly about Rachel's gift was well developed and hooked me. Rachel experiences different levels of her gift from being marked to suffering the victim's final moments. It was chilling and felt surreal.
We have a forty-year-old case involving multiple teenage girls who went missing and are discovered by a hiker. I found myself completely caught up from the "orphans" to the suspects. The pacing increased as we moved to a suspenseful climax. Things aren't completely resolved.  Donovan leaves us in such a way, that'll you will want to dive into book two. Available on KU, eBook, and Audio.
We dive right back in and soon learn that the case from the first book isn't completely over. To make matters worse, the "orphaned" are making demands, and some are deadly. As Rachel and Jenson investigate, new murders and victims develop. Donovan once again pulled me in as I worried about the ghostly threat against Rachel.
I thought the case was smart, and the story offered plenty of twists and turns. I did figure out a few things early on, but still fretted over how it would all work out.   The tension built as a clear suspect developed thanks in part to Rachel's gift. A threat forces her into an uncomfortable situation, and I loved that her partner backed her up.
The story wrapped up nicely and the paranormal woo-woo satisfied my paranormal fix. Currently, this is the last book, but I am hoping we see more of Rachel  Fans of Supernatural, X-Files and Cozy Paranormal mysteries will enjoy this series. This book is available on KU, eBook, and audio.
THE HAUNTING OF RACHEL HARROWAY was a suspenseful, well-paced series and one I would revisit. Donovan's writing is solid, and she quickly engrosses the reader. My only complaint is that the books were not professional edited and the story contains numerous errors. Not enough to ultimately detract from the tale, but they did give me pause as I read.
I could not find a bio, website, or any social media for the author. Which to me is creepy. LOL
The Haunting of Rachel Harroway delivered a heart-pounding case & paranormal woo-woo
Click To Tweet
Stay Caffeinated!
Never miss a post by adding Caffeinated to your Inbox
Your email is not shared and you can unsubscribe at any time.
Related Posts