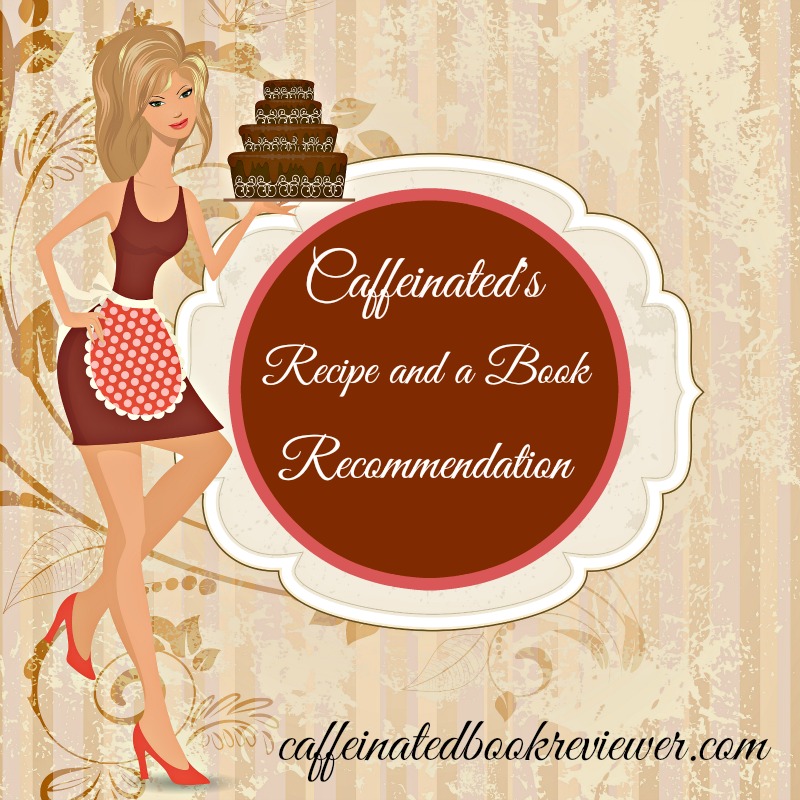 Today I am sharing Sweet Potato Casserole & What Happens Under the Mistletoe . This scrumptious casserole dish is one that I serve for Thanksgiving and Christmas. It is to die for. It's like dessert for dinner. Years and years ago when I worked in the corporate world we use to have pot lucks, and a gentleman from the IT department brought in this dish, and then was gracious enough to share the recipe. I will forever be thankful. Enjoy and be sure to check out my thoughts on What Happens Under the Mistletoe, this month's book recommendation.
Recipe
Pecan Sweet Potato Casserole
Ingredients
Casserole:
3 cups of sweet potatoes skinned, cooked and mashed
1/2 cup of sugar
1/2 tsp. Salt
2 eggs beaten
1/2 stick of butter, melted
1/2 cup milk
1/2 tsp. vanilla
Topping:
1 cup brown sugar
1/3 cup all-purpose flour
1 cup chopped pecans (to desired  texture)
1/2 stick of butter
Instructions:
Preheat oven to 350*
Lightly grease casserole dish/pie plate or 13 X 9 dish
Combine the potatoes, sugar, salt, eggs, butter, milk, and vanilla with a mixer.
Pour into greased dish
Combine toppings
Sprinkle toppings evenly over casserole
Bake at 350 for 35-40 minutes
Serves 4-8
Book Recommendation
What Happens Under the Mistletoe
by Sabrina Jeffries, Karen Hawkins, Candace Camp, Meredith Duran
Series: Sinful Suitors #1.5
Genres: Historical Romance
Source: Publisher
Purchase*: Amazon *affiliate
Rating:

Heat Level:
New York Times bestselling authors Sabrina Jeffries, Karen Hawkins, and Candace Camp, and USA TODAY bestselling author Meredith Duran come together for a sizzling historical romance holiday anthology. Stunned by the heat of an unexpected kiss on a cold winter's eve, two strangers from vastly different worlds turn hotheaded principles into burning passion in Sabrina Jeffries's delightful yuletide story, "The Heiress and the Hothead". In the snowy Scottish countryside, Karen Hawkins's rakish duke has an unforgettable holiday encounter in "Twelve Kisses" when the alluring lady he surprises under the mistletoe is not who he expected, but a long-lost love with a score to settle. In "By Any Other Name", Edinburgh is aglitter for Christmastime as Candace Camp sends a curious gentleman in hot pursuit of an intriguing lady in disguise—one who refuses to reveal her true identity, though she fears he has already stolen her heart with his kiss. In "Sweet Ruin", will the festive spirit of the season sweep Meredith Duran's feisty heroine beneath the mistletoe—and back into the arms of the dashing rogue whose carelessness soiled her reputation and sent her into exile in London? In this all-new story collection sparkling with sexy charm and heartwarming wit, four beloved bestselling authors reveal the mix-ups and make-ups, the missed chances and golden opportunities that come but once a year.
What Happens Under the Mistletoe is a delightful holiday anthology featuring short historical romances from Sabrina Jeffries, Karen Hawkins, Candace Camp and Meredith Duran. It contains four tales you can easily slip into during this busy holiday season. Each offers a delightful holiday romance so grab a cup of hot cocoa and snuggle up each night with one of these swoon-worthy romances.
The Heiress and the Hothead by Sabrina Jeffries-  A delightful tale in the Sinful Suitors series, that will work as a standalone. Amanda is from America and runs a mill at a Christmas party Lord Stephen attends in hopes of interviewing her. He spends his time writing about the deplorable conditions in London' Cotton Mills, especially those that use children as young as five years of age. The romance was sweet, filled with banter and Mistletoe. I enjoyed the story until a certain sex scene had me declaring "what the fork?" The scene is very fade to black, but when and where the act took place..ridiculous. Aside from that the story was delightful.
Twelve Kisses by Karen Hawkins- A Scottish Duke kisses his mistress under the mistletoe only to discover it is someone from his past. This second chance romance has them trapped during a snowstorm where they are forced to work out their difference. The banter was entertaining as was the arguments and frustrations that they aired. Overall it was a sweet second chance romance to get you all warm and fuzzy.
By Any Other Name by Candace Camp- A woman dressed in disguise is searching for her missing brother.. Gregory attempts to help the young lad when he is in danger and imagine his surprise when he discovers she is woman. It was hilarious. Oh the wit!  Gregory is determined to learn her identity and the game is afoot. . Camp gives us some smooching, humor and romance. I laughed aloud more than once as the story unfolded.
Sweet Ruin by Meredith Duran- Georgiana and Lucas use to be in love then things fell apart and they parted angry and hurt. It is very obvious to outside observer that these two love each other and watching them bicker and nip at each other was pure entertainment. I loved the growth we saw in Georgiana and found I quite liked her. Twists and discovery kept things interesting on the way towards our HEA and this ended up being my favorite novella. It was delightfully written allowing me to feel the sexual tension and character's emotions.
Related Posts