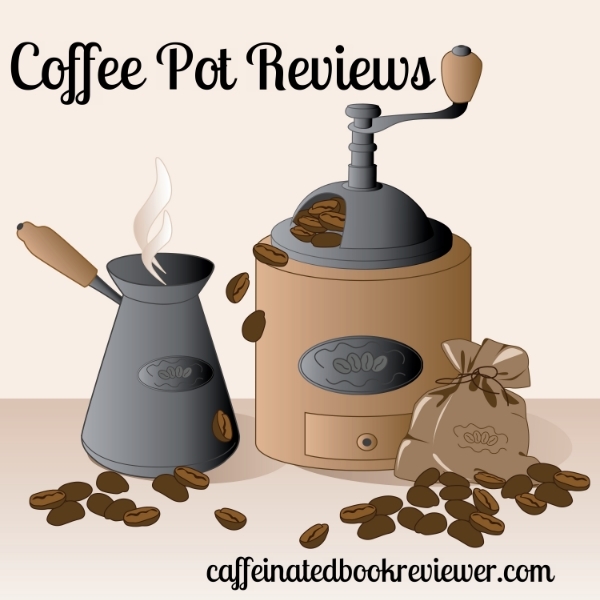 Welcome to Coffee Pot Reviews! These are short and sweet reviews done in the length of time it takes my coffee pot to brew! I have a few Adult books to share with you today..enjoy my reviews of Waking Up Married and Savage Angel and stick around for a cup of Italian Iced coffees!
Waking Up Married
by
Mira Lyn Kelly
Genres:
Contemporary Romance
Source:
Publisher
Purchase*:
Amazon
*affiliate
Rating:
Her first thought: "Who are you?" It's the morning after her cousin's bachelorette party in Vegas and Megan Scott wakes up with the mother of all hangovers. Even worse, she's in a stranger's penthouse having woken up with something else as well - a funny, arrogant, sexy...husband. Up until now, finding even a boyfriend had seemed impossible - been there, got the broken heart, sworn off men for good. Then a few martinis with Carter...no, Connor Reed and she's gone from first meet to marriage in one night! Megan wants a lawyer. But Connor's shocking bombshell? "I don't want a divorce."
A few of my blogger peep's recommended Waking Up Married and since I adore tales about marriages of convenience I grabbed a copy. This was delightful, and the romance despite the "I Do's" developed slowly and felt genuine. Both characters are successful and independent but when it comes to relationships and commitments they are both carrying a lot of emotional baggage. Conner is a planner, and he wants a family, without all the mess and emotional attachments love brings. This made him go from perfect to the Iceman. I really enjoyed his struggle. Then we have Megan, who doesn't make it past the six-month mark in any relationship and has serious abandonment issues. I loved their banter and watching the two of them discover something more. This was well paced and made me smile.
Savage Angel
by
Stacy Gail
Series:
Earth Angels #2
Genres:
Paranormal Romance
Source:
Author
Purchase*:
Amazon
*affiliate
Rating:
Feel nothing. Sara Savitch's personal mantra has been hard to live by ever since her torrid one-night stand with army doctor Gideon Mandeville. Descended from the Seraphim, angels known as heaven's soldiers, Sara may be an expert fighter, but she's an amateur when it comes to relationships. Physically unharmed, but still battle-scarred, Gideon has returned to Dallas in the hopes of regaining his faith in humanity—and in himself. Instead he's walked into a nightmare. His father is on a serial killer's hit list, and has hired a personal bodyguard—the very woman who has haunted Gideon's dreams for a year.  As Sara works to build an impenetrable fortress around her client, she yearns to tear down the one around Gideon's heart. With his bitter rejection of warriors, will he ever be able to accept her true nature? Sara must find a way to trust Gideon with her secret as the killer closes in.
I enjoyed Nobody's Angel the first book in the earth angel series and was excited to begin Savage Angel. This tale was a little darker and smexier! Sara is a Seraphim and her family has concealed themselves from humans by building a top-notch security firm. Their natural speed and agility make them the perfect warriors and protectors. Last year at the Mandeville home she had a hot encounter with Gideon Madeville before he went overseas as a medic. With no romantic relationships experience, she was hurt when he stopped returning her emails. When a serial killer threatens Gideon's father both Gideon and Sara are on edge when they learn she will lead the security team. Ooh, the tension was yummy and at first, Gideon was an arse, but he's got troubles of his own and I came to adore our hero. The tale was delightfully paced with moments of suspense, intense action, and mystery. The romantic aspect was delicious and at times I expected the pages to catch fire from the heat coming off these too. Gail blends angelology, humor, suspense and a lot of heat into her stories and I was highly entertained. Each novel works as a standalone but the overall ARC is intense and worth reading the series in order. Wounded Angel the third book releases May 27, 2013, and I am anxious to start reading.
Copyright (c) 2011-2013 Caffeinated Book Reviewer
Related Posts