Welcome to another edition of Nonna's Corner where I share children's books I've read with my grandchildren, fondly referred to as the "Royals" Today we have Don't Ever Look Behind Door 32, written by B.C.R. Fegan. It's available in eBook, hardcover and oversized paperback. Come inside the Hotel of Hoo, but whatever you do, don't ever look behind door 32.
Don't Ever Look Behind Door 32
by B.C.R. Fegan
Genres: Childrens
Pages: 36
Source: Publisher
Purchase*: Amazon *affiliate
Rating:
The magical Hotel of Hoo is a mysterious place with some very unusual occupants. As our guests explore the strange hotel, they are invited to experience everything it has to offer with just one warning... don't ever look behind door 32.

This imaginative picture book aims to take children beyond the first ten cardinal numbers, and introduces them to the patterns of counting in a fun and accessible way. With rooms to explore and unique objects to count, children will enjoy lingering on each page as they make their way closer to the forbidden door.
Don't Ever Look Behind Door 32, written by B.C.R. Fegan and illustrated by Lenny Wen offers a suspenseful tale that teaches numbers up until thirty-two while delighting children with its colorful pages, unique creatures, and rhyming verse. My granddaughter Sophia is three and a half and could barely contain her curiosity in her hunt to discover what was behind Door 32. Baby witches casting spells, ghost chefs and elves are just some of the paranormal creatures living at Hotel of Hoo.
"In number 16 is the bathroom of gold. 
The toilets look great but the seats are quite cold.
And if in the morning you find there's a queue, 
Don't go and seek out door 32."
I love the vocabulary building. I am not a Nonna to talk down to children and use "twenty-five cent" words to help them with their reading and comprehension skills. It thrills me when Sophia asks what a word means and then uses it. This is great for early readers and I look forward to sharing it with my grandson, Clayton. As for Sophia, she wants to read it again….
Age Range: 3 – 8 years
Grade Level: Kindergarten – 3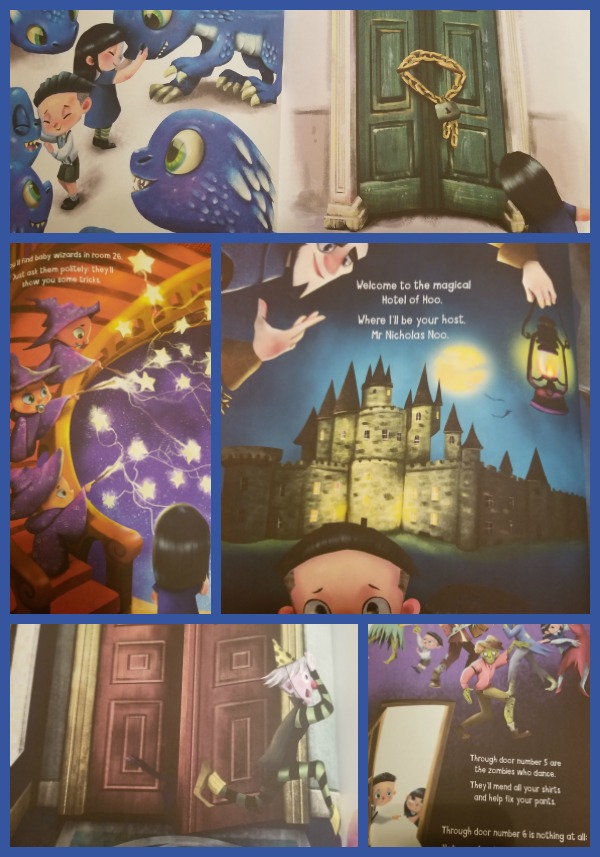 Don't Ever Look Behind Door 32, written by B.C.R. Fegan is a #mustread for your children's library. #numbers #suspense and awesome illustrations. #childrens
Click To Tweet
Related Posts