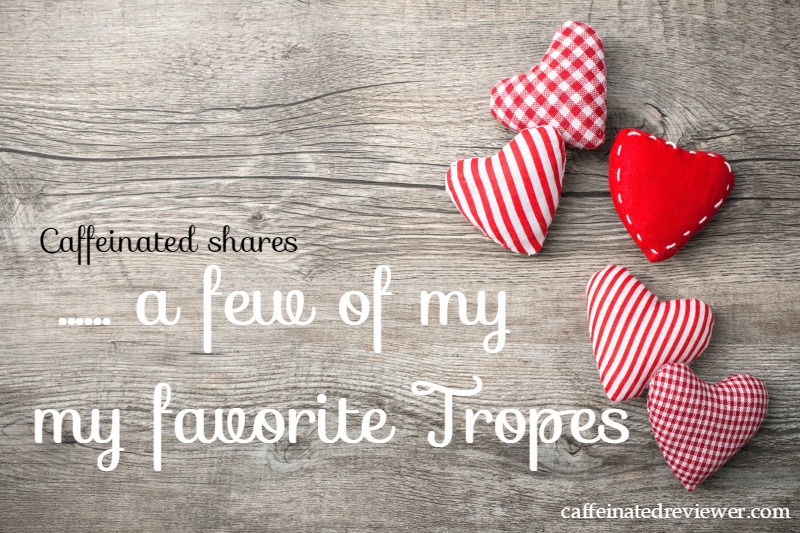 I am trying to add more discussions and caffeinated confessions here at Caffeinated.  So I decided it would be fun to discuss some of my favorite tropes in romance.  Next time I will share tropes that make me run the other way. Grab a cup of your favorite caffeinated beverage. I am enjoying an iced vanilla coffee. Check out my favorites and then tell me some of yours.
Favorite Romantic Tropes
Enemies to Lovers | Haters to Lovers-  This is one of my favorites as it usually begins with snark and witty banter followed by sizzling chemistry.
Arranged Marriage |Fake Engagement | Marriage of Convenience –I adore any kind of arrangement involving a relationship or marriage that starts out all level headed and with a seemly sensible plan. I love watching it all unfold and develop into something more.
Friends to lovers-  I adore that moment when one of them realizes they are in love with their friend. The stories usually have some humor. The couple's closeness makes the romance all the more believable.  
Mail-order bride- I am a romantic at heart and love mail order bride stories, mostly historical. I love the adventure, awkwardness and seeing them work together.
Parent/childcare worker -In which I mean, single, sexy Dads. An involved parent is super sexy to me and the kids inevitably melt my heart.
Military|Law enforcement- Nothing makes me click more than a romance involving a man in uniform especially military men. These men tend to be strong, confident and capable.
Cowboy- I have a weakness for cowboys. These strong, hard working and sexy men tend to have strong family values, respect the land and know how to two-step.
Best friend's sibling This is usually a fun trope and one I consider romcom. Usually, it involves a younger sister and I love the struggle, especially if she expresses interest.
Matchmaker- I love meddling secondary characters from family to friends. Some of the best are well meaning Auntie, siblings and those delightful Mamas.
These are a few of my favorite Tropes... #romance
Click To Tweet
What are some of your favorite Romantic tropes?