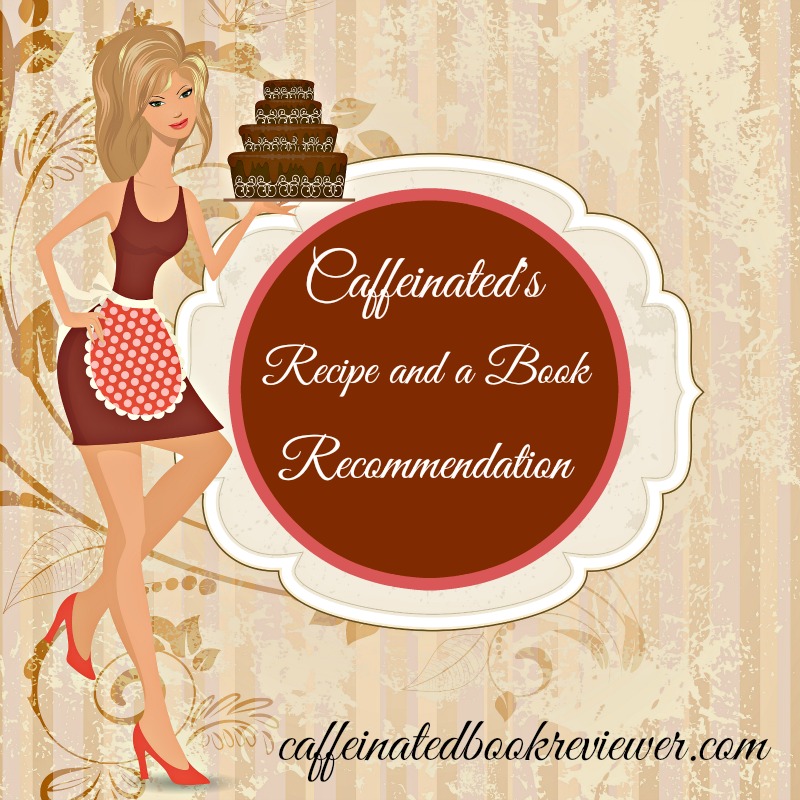 To spice things up on Wednesdays between "Waiting On" posts and reviews, I am going to share "Recipe and a Book Recommendation." Today I am sharing Bacon Wrapped Smokies and Burn for Me by Ilona Andrews. Enjoy and let me know if you would like them.. Enjoy!
Recipes to delight your palate and books to feed your mind
Below is a recipe that I prepared for my daughter's wedding as an appetizer and wow did guests go gaga over this. It was like a herd of zombies heading towards a platter of Brains! :snort:  Since it's football season, and indoor party weather these Bacon-wrapped smokies are easy to make and will keep your herd satisfied.

Bacon-wrapped Smokies

Ingredients:
1 pkg. (16 ounces) Hillshire Farm® Lit'l Smokies®
1pkg. of thick sliced bacon
1 cup of packed brown sugar
toothpicks
large flat non-stick pan, or cookie sheet with sides, lined in foil and lightly coated in non-stick spray
preheat oven to 400*

The Bacon wrapped smokies recipe is really simple, and you can prep them for the oven the night before your party or game. Cut bacon into three pieces and wrap a section around each smokie. Secure with toothpick. (do not use colored toothpicks as the color will bleed) Lay them side by side in the pan leaving a little space between each. Sprinkle brown sugar evenly over smokies once they are all wrapped and ready. Cover and refrigerate until ready to bake. I like to make them just before serving. Bake at 400*for approximately 15 to 20 mins. The bacon should be golden and the brown sugar melted. Carefully remove from pan and place on serving tray. *remember to set aside a few for yourself* Place on table and step back quickly before herd attacks. This recipe will make about 22 servings if each guest has two..I recommend doubling it for that many guests so brawls don't break out…it involves bacon after all.

Book Recommendation
Burn For Me
by Ilona Andrews
Series: Hidden Legacy #1
Genres: Urban Fantasy
Purchase*: Amazon *affiliate

#1 New York Times bestselling author Ilona Andrews launches a brand new Hidden Legacy series, in which one woman must place her trust in a seductive, dangerous man who sets off an even more dangerous desire… Nevada Baylor is faced with the most challenging case of her detective career—a suicide mission to bring in a suspect in a volatile case. Nevada isn't sure she has the chops. Her quarry is a Prime, the highest rank of magic user, who can set anyone and anything on fire. Then she's kidnapped by Connor "Mad" Rogan—a darkly tempting billionaire with equally devastating powers. Torn between wanting to run or surrender to their overwhelming attraction, Nevada must join forces with Rogan to stay alive. Rogan's after the same target, so he needs Nevada. But she's getting under his skin, making him care about someone other than himself for a change. And, as Rogan has learned, love can be as perilous as death, especially in the magic world.
Burn For Me by Ilona Andrews is the first in her Hidden Legacy urban fantasy series. I will be sharing my review next week but wanted to feature it since it was brilliant.
Now here is where I fangirl.*cue teen girls squealing over band entering on stage* Burn For Me has everything I love in an urban fantasy from a unique, well constructed world to kick-ass characters. I consumed this in one breathless sitting. Imagine me with this idiotic smile plastered on my face. My heart is racing and occasionally I burst out into fits of laughter. Yep, it was complete book nirvana folks. Nevanda is my kind of girl. She tackles thing head on, doesn't cry when things go wrong and has a strong moral compass. The characters are likable and original. They each have their own unique voices and made me downright giddy. Even the secondary characters like Grandma and a geek named Bug are brilliantly portrayed. Mad Rogan is our reluctant hero. He seems like a brute, but as Andrews peels back his layers I just melted. From the banter to the chemistry Burn for Me delivered. Not since Reyes and Charley have I been this excited about two characters. Squee! *takes a breath* The case for this first story is fantastic, with action, danger and a little humor that I am finding is Andrews gift. The romance is remarkably clean, has a nice slow-build, and delicious banter giving it unlimited possibilities. Ooh baby I cannot wait for those possibilities. So in case you haven't figured it out..I friggin' loved Burn For Me.
My recommendation. Buy Burn For Me and make the bacon wrapped smokies for your family. While they are in a bacon induced bliss, lose yourself in Burn For Me.
Stay Caffeinated!
Never miss a post by adding Caffeinated to your Inbox
Your email is not shared and you can unsubscribe at any time.
Related Posts