Why did I decide to make a top ten list? To torture myself of course! In 2013 I read the most books, regardless of the genre from the Adult fiction category. Having read three hundred books it made the task of selecting my top ten favorites, virtually impossible, nail-biting, and nausea-inducing. At first, I simply wrote from memory my favorite adult reads. This whittled my list down to twenty-five. Then I scanned my reading list adding 3 more. Next, I looked at my most anticipated books for 2014, and gave titles in series, trilogy an extra star. Then the real test began. Which books would I read again? What made them so memorable? Fresh? It wasn't easy, there was sweating, pacing, and loads of caffeine involved. I shed a few tears for those that didn't make the cut but alas here is my list. Be sure to check out the honorable mentions at the end..I loved these books as well 🙂


In no particular order my Caffeinated 2013 top ten favorite "adult fiction" reads

Fifth Grave Past the Light
by Darynda Jones
Series: Charley Davidson #5
Genre: Paranormal/mystery
Purchase: Amazon


Charley Davidson isn't your everyday, run-of-the-mill grim reaper. She's more of a paranormal private eye/grim reaper extraordinaire. However, she gets sidetracked when the sexy, sultry son of Satan, Reyes Farrow, moves in next door. To further complicate matters, Reyes is her main suspect in an arson case. Charley has vowed to stay away from him until she can find out the truth…but then dead women start appearing in her apartment, one after another, each lost, confused and terrified beyond reason. When it becomes apparent that her own sister, Gemma, is the serial killer's next target Charley has no choice but to ask for Reyes' help. Arsonist or not, he's the one man alive who could protect Gemma no matter who or what came at her. But he wants something in return. Charley. All of her, body and soul. And to keep her sister safe, it is a price she is willing to pay.
I love Jones' brand of humor and paranormal suspense, making the Charley Davidson series one of my personal favorites. Fifth Grave Past the Light was perhaps my favorite within the series. Of course, we cannot forget Reyes *swoons* This book had me swooning and laughing so hard my sides ached. Read my review of: Fifth Grave Past the Light

Banquet of Lies
by Michelle Diener
Genre: historical romance/mystery
Purchase: Amazon


LONDON, 1812: Giselle Barrington is living a double life, juggling the duties of chef with those of spy catcher. She must identify her father's savage killer before the shadowy man finds her and uncovers the explosive political document her father entrusted to her safekeeping. Posing as a French cook in the home of Lord Aldridge, Giselle is surrounded by unlikely allies and vicious enemies. In the streets where she once walked freely among polite society, she now hides in plain sight, learning the hard lessons of class distinction and negotiating the delicate balance between servant and master. Lord Aldridge's insatiable curiosity about his mysterious new chef blurs the line between civic duty and outright desire. Carefully watching Giselle's every move, he undertakes a mission to figure out who she really is—and, in the process, plunges her straight into the heart of danger when her only hope for survival is to remain invisible
Michelle Diener writes wonderful, engaging and suspenseful historical fiction. I adore her books set in London and love how she blurs the line of fiction and reality by weaving in historical aspects. Banquet of Lies held me captive with its suspenseful mystery and side dish of clean romance. Read my review: Banquet of Lies

A Cursed Embrace
by Cecy Robson
Series: Weird Girls #2
Genre: Urban Fantasy
Purchase: Amazon


After Celia Wird and her sisters help master vampire Misha save his family, their powers are exposed to the supernatural community of the Lake Tahoe region. But fame comes at a price, and being "weird" isn't always welcome. To make matters worse, Celia desires the love of Alpha werewolf Aric, but his pack is bent on destroying their relationship to preserve his pureblood status. And once weres start turning up dead—with evidence pointing to the vampires—she must face the prospect of losing Aric forever. But the chaos only masks a new threat. An evil known as the Tribe has risen—and their sights are set on Celia and her sisters
A Cursed Embrace, left me spent. It was fast-paced, with a romance that left me twisted and broken. This is quickly becoming one of my favorite urban fantasy series and I cannot wait to read more. Read my review of: A Cursed Embrace

What the Duke Desires
by Sabrina Jeffries
Series: The Duke's Men #1
Genre: Historical Romance
Purchase: Amazon


Maximilian Cale, the Duke of Lyons, long ago buried his grief for his missing elder brother, Peter, who was presumed dead after being kidnapped. When a mysterious note arrives from Tristan Bonnaud asserting that the Duke's brother is alive, it leads Max straight to the winsome Lisette Bonnaud, illegitimate daughter of a viscount and Tristan's sister. Soon he and Lisette are traveling to Paris posing as husband and wife, in search of Tristan, who has disappeared. And the longer he spends with Lisette, the easier it is for Max to see that the line between dukedom and desire is easier to cross than he imagined..
What the Duke Desires was a fast-paced, swoon-worthy tale that held me captive. Jeffries is one of my favorite Regency romance authors and as the fist book in the Duke's Men I was enthralled with the characters, the suspense, and the mystery. I cannot wait to continue this series. Read my review: What the Duke Desires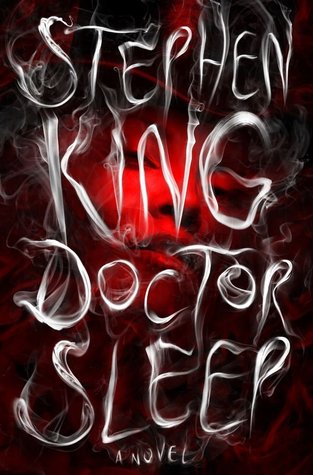 Doctor Sleep
by Stephen King
Series: Shining #2
Genre: Horror/Fantasy
Purchase: Amazon


On highways across America, a tribe of people called The True Knot travel in search of sustenance. They look harmless—mostly old, lots of polyester, and married to their RVs. But as Dan Torrance knows, and spunky twelve-year-old Abra Stone learns, The True Knot are quasi-immortal, living off the "steam" that children with the "shining" produce when they are slowly tortured to death. Haunted by the inhabitants of the Overlook Hotel where he spent one horrific childhood year, Dan has been drifting for decades, desperate to shed his father's legacy of despair, alcoholism, and violence. Finally, he settles in a New Hampshire town, an AA community that sustains him, and a job at a nursing home where his remnant "shining" power provides the crucial final comfort to the dying. Aided by a prescient cat, he becomes "Doctor Sleep." Then Dan meets the evanescent Abra Stone, and it is her spectacular gift, the brightest shining ever seen, that reignites Dan's own demons and summons him to a battle for Abra's soul and survival. This is an epic war between good and evil, a gory, glorious story that will thrill the millions of devoted readers of The Shining and satisfy anyone new to the territory of this icon in the King canon.
Doctor Sleep was perhaps my most anticipated novel for 2013, and Stephen King did not disappoint. He seamlessly continues the story of Dan Torrance and the "shining" Blending fantasy and horror he weaved a tale that fascinated and captivated me. I have long been a fan of King's seductive writing style and unique characters. Read my review: Doctor Sleep

Hard As It Gets
by Laura Kaye
Series: Hard Ink #1
Genre: Romantic suspense
Purchase: Amazon


Tall, dark, and lethal…Trouble just walked into Nicholas Rixey's tattoo parlor. Becca Merritt is warm, sexy, wholesome– the pure temptation to a very jaded Nick. He's left his military life behind to become co-owner of Hard Ink Tattoo, but Becca is his ex-commander's daughter. Loyalty won't let him turn her away. Lust has plenty to do with it too. With her brother presumed kidnapped, Becca needs Nick. She just wasn't expecting to want him so much. As their investigation turns into all-out war with an organized crime ring, only Nick can protect her. And only Becca can heal the scars no one else sees. Desire is the easy part. Love is as hard as it gets. Good thing Nick is always up for a challenge..
Hard As It Gets offered so many elements that I love in romantic suspense. Military men -I melt for these strong alpha types who often are flawed but have a sense of honor that leaves me weak in the knees. Snark, and witty banter..Love them and Kaye knows how to engage her characters. Heat, passion, tension..yum! Best of all she created a mystery and suspenseful plot that held me captive and has me eager to learn more. Read my review: Hard As It Gets

Tangled
by Emma Chase
Series: Tangled #1
Genre: Contemporary Romance
Purchase: Amazon


Drew Evans is a winner. Handsome and arrogant, he makes multimillion dollar business deals and seduces New York's most beautiful women with just a smile. He has loyal friends and an indulgent family. So why has he been shuttered in his apartment for seven days, miserable and depressed?
He'll tell you he has the flu. But we all know that's not really true. Katherine Brooks is brilliant, beautiful and ambitious. She refuses to let anything – or anyone – derail her path to success. When Kate is hired as the new associate at Drew's father's investment banking firm, every aspect of the dashing playboy's life is thrown into a tailspin. The professional competition she brings is unnerving, his attraction to her is distracting, his failure to entice her into his bed is exasperating. Then, just when Drew is on the cusp of having everything he wants, his overblown confidence threatens to ruin it all. Will he be able to untangle his feelings of lust and tenderness, frustration and fulfillment? Will he rise to the most important challenge of his life? Can Drew Evans win at love? Tangled is not your mother's romance novel. It is an outrageous, passionate, witty narrative about a man who knows a lot about women…just not as much as he thinks he knows. As he tells his story, Drew learns the one thing he never wanted in life, is the only thing he can't live without.
Tangled told from a male protagonists point of view had me rolling with laughter and disbelief one moment and swooning the next. This was a hot and sexy romance that I devoured in one sitting. Getting inside Drew Evans head was an absolute blast. Read my review: Tangled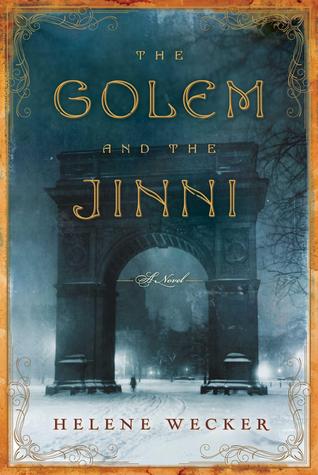 The Golem and the Jinni
by Helene Wecker
Genre: Historical Paranormal
Purchase: Amazon


Chava is a golem, a creature made of clay, brought to life by a disgraced rabbi who dabbles in dark Kabbalistic magic. When her master, the husband who commissioned her, dies at sea on the voyage from Poland, she is unmoored and adrift as the ship arrives in New York in 1899. Ahmad is a djinni, a being of fire, born in the ancient Syrian desert. Trapped in an old copper flask by a Bedouin wizard centuries ago, he is released accidentally by a tinsmith in a Lower Manhattan shop. Though he is no longer imprisoned, Ahmad is not entirely free – an unbreakable band of iron binds him to the physical world. The Golem & The Djinni is their magical, unforgettable story; unlikely friends whose tenuous attachment challenges their opposing natures – until the night a terrifying incident drives them back into their separate worlds. But a powerful threat will soon bring Chava and Ahmad together again, challenging their existence and forcing them to make a fateful choice.
The Golem and the Jinni was a truly fascinating read from the historical aspects to the unusual romance that develops between two of the unlikeliest creatures. Wecker's writing style, attention to detail, depth of the characters and the engaging plot made this a winner for me. Read my review: The Golem and the Jinni

The Intercept
by Dick Wolf
Series: Jeremy Fisk #1
Genre: Crime/Mystery Thriller
Purchase: Amazon


Days before the July Fourth holiday and the dedication of One World Trade Center at Ground Zero, an incident aboard a commercial jet over the Atlantic Ocean reminds everyone that vigilance is not a task to be taken lightly. But for iconoclastic New York Police detective Jeremy Fisk, it may also be a signal that there is much more to this case than the easy answer: that this is just the work of another lone terrorist. Fisk—from the department's Intelligence Division, a well-funded antiterror unit modeled upon the CIA—suspects that the event might also be a warning sign that another, potentially more extraordinary scheme has been set in motion. Fluent in Arabic and the ways of his opponents, Fisk is a rule breaker who follows his gut—even if it means defying those above him in the department's food chain. So when a passenger from the same plane, a Saudi Arabian national, disappears into the crowds of Manhattan, it's up to Fisk and his partner Krina Gersten to find him before the celebrations begin. Watching each new lead fizzle, chasing shadows to dead ends, Fisk and Gersten quickly realize that their opponents are smarter and agiler than any they have ever faced. Extremely clever and seemingly invisible, they are able to exploit any security weakness and anticipate Fisk's every move. And time is running out
Dick Wolf is the creator of the hit series, Law & Order and he delivered. Action packed and intense this tightly told tale was an excellent start to a new series. From the first pages of  Intercept, I was intrigued by the plot and drawn to the characters. The tale flowed wonderfully, as Wolf notched up the intensity keeping me on the edge of my seat until the bitter end. I am anxious to read the next book. Read my review: The Intercept

No Good Duke Goes Unpunished
by Sarah MacLean
Series: Rules of Scoundrels #3
Genre: Historical romance
Purchase: Amazon


A rogue ruined . . .He is the Killer Duke, accused of murdering Mara Lowe on the eve of her wedding. With no memory of that fateful night, Temple has reigned over the darkest of London's corners for twelve years, wealthy and powerful, but beyond redemption. Until one night, Mara resurfaces, offering the one thing he's dreamed of . . . absolution. A lady returned . . . Mara planned never to return to the world from which she'd run, but when her brother falls deep into debt at Temple's exclusive casino, she has no choice but to offer Temple a trade that ends in her returning to society and proving to the world what only she knows . . . that he is no killer. A scandal revealed . . .It's a fine trade, until Temple realizes that the lady—and her past—are more than they seem. It will take every bit of his strength to resist the pull of this mysterious, maddening woman who seems willing to risk everything for honor . . . and to keep from putting himself on the line for love.
Full disclosure- I have mad love for this author and her men. No Good Duke goes Unpunished delivered another scoundrel from the Fallen Angel. I love rogues, bad boys and scoundrels who by outward appearance are to be scorned, and feared. Strong men who are flawed, and beneath their outward perception lies a noble man, a redeemable or misunderstood man who just needs a strong, feisty, smart woman to set him straight..LOL While, MacLean is always a favorite what propelled this to the top ten was the whopper reveal for fans of the series. I am on pins and needles waiting for the next book. read my review: No Good Duke Goes Unpunished.
~*~*~*~*~*~*~*~*~*~*~*~*~*~*
Books I read in 2013 that deserve honorable mention:  Getting Rowdy by Lori Foster, Parasite by Mira Grant, Sleigh Bells in the Snow by Sarah Morgan, Controlling the Dead by Annie Walls, Darkness Rises by Dianne Duvall, Covet by Tracey Garvis-Graves, Can't Help Falling in Love by Bella Andre , Bronze Gods by A.A. Aguirre, The Mystery Woman by Amanda Quick, The Light of the Ruins by Chris Bohjalian,  Possession by Kat Richardson and Necessary Lies by Diane Chamberlain.
.
Stay Caffeinated!
Never miss a post by adding Caffeinated to your Inbox
Your email is not shared and you can unsubscribe at any time.
Related Posts