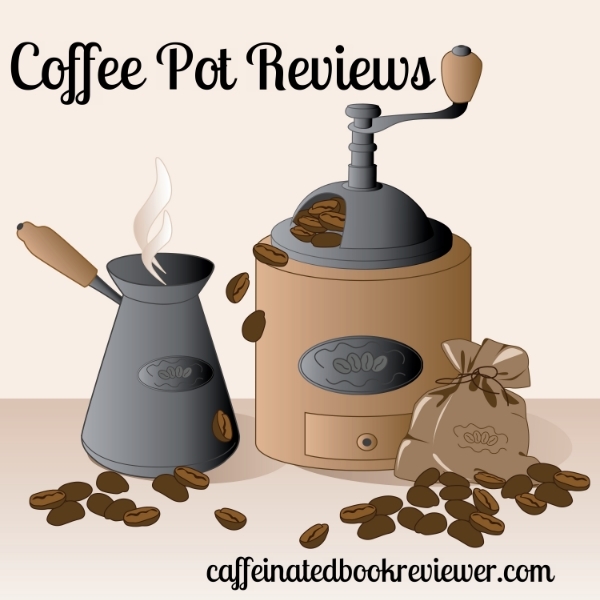 Welcome to Coffee Pot Reviews! These are short and sweet reviews done in the length of time it takes my coffee pot to brew! I have a few New Adult books to share with you today..enjoy and stick around for a cup of mocha coffee! Today I am sharing the Coincidence of Callie & Kayden and Someone to Love.
The Coincidence of Callie & Kayden
by Jessica Sorensen
Series: The Coincidence #1
Genres: Contemporary Romance
Source: Purchase
Purchase*: Amazon *affiliate
Rating:
For Kayden, suffering in silence was the only way to survive. If he was lucky, he could keep his head down, do as he was told, and make it through the day. But one night it seemed like his luck -- and his life -- might finally end... until an angel named Callie appeared just in time to rescue him.

Callie has never believed in luck. Not since her twelfth birthday when everything was taken from her. After the worst was over, she locked up her feelings and vowed never to tell anyone what happened. Now, six years later, she continues to struggle with the painful secret that threatens to consume her.

When fate lands Kayden and Callie at the same college, Kayden is determined to get to know the beautiful girl who changed his destiny. Quiet and reserved, Callie still fears letting anyone else into her world. But Kayden is certain that Callie has come back into his life for a reason. And the more he tries to be a part of her life, the more he realizes that, this time, it's Callie who needs to be saved...
Last month I shared my review of the Secrets of Ella and Micha and told you how much I loved this author's writing style and her ability to capture the emotions of her characters. This novel confirms it…I am in love with this author! Sorensen breathes such life into her characters. I became completely swept up in Callie and Kayden's individual stories and their bittersweet romance. I laughed, I cried, I drained the batteries on my smartphone and the cliffhanger ending is killing me. Sorensen touches on some really painful subjects, and the harsh reality of it was raw, beautiful and thought-provoking. If ever two people deserve to find happiness it's these two. The Redemption of Callie and Kayden book two will publish on February 28th and I cannot wait!
Someone to Love
by Addison Moore
Genres: Contemporary Romance
Source: Purchase
Rating:

Heat Level:

If you don't give your heart away, you can't get it broken.

When twenty-year-old Kendall Jordan transfers across the country to Garrison University, the last thing she's looking for is a one-night stand. Unfortunately that's exactly what gorgeous Cruise Elton offers. Kendall has long since come to realize that love is an illusion, and Cruise couldn't agree more, but something deep inside her wants him all for herself. So Kendall devises a plan to 'play the player' and proposes that Cruise tutor her in becoming a female version of himself, Garrison University's own playboy. But as real feelings emerge, the game gets complicated, and Kendall and Cruise will find themselves questioning everything they thought they knew about love.

This one started out crazy and I thought oh boy…this is going to be naughty. It ended up being a very sweet romance, with characters who were complex and endearing. I quickly became invested in both Kendall and Cruise once the layers were peeled back. This was fun, and at times very hot! I hated Blair, Cruise's ex and "off with her head" crossed my mind several times. If you love flawed, wounded characters who believe love is only found in fairy-tales then this romance will delight you. Moore brought these characters to life and the tale flowed wonderfully. I will definitely be reading more from this author.
Related Posts