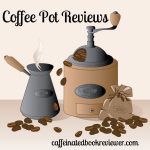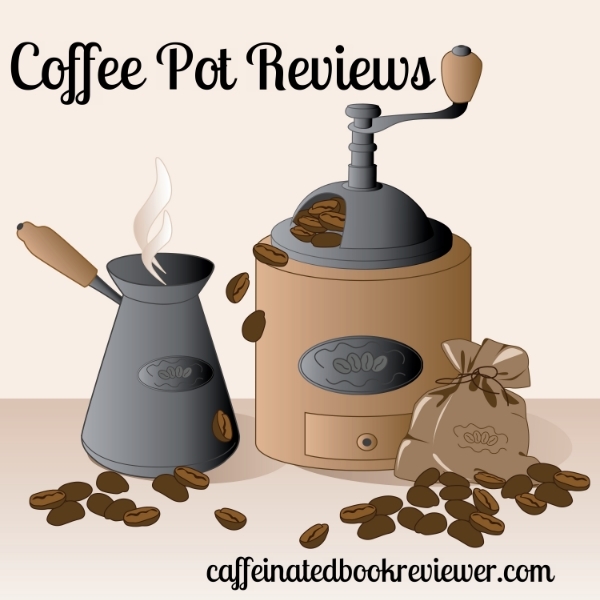 Welcome to Coffee Pot Reviews! These are short and sweet reviews done in the length of time it takes my coffee pot to brew! Enjoy all of these New Adult reads I have discovered. New Adult is a genre between YA and Adult that features men and woman around college age and under thirty. They contain mature content and may not be for everyone. Grab your coffee and check out Unravel Me and Ella & Micha.
Unravel Me
by Kendal Ryan
Genres: Contemporary Romance
Source: Purchase
Purchase*: Amazon *affiliate
Rating:
Psychology student Ashlyn Drake's neat, orderly life takes a turn for the crazy when she finds the perfect subject for her amnesia thesis – a young man without any memory of his previous life, including the murder he's accused of committing.  Against all common sense, Ashlyn's drawn to him like a moth to a flame. Perhaps it's that he's so incredibly male, and even handcuffed to his hospital bed he could pass for a cologne ad – Scent de Insanity. Or perhaps it's because she's spent too many lonely nights studying. Either way, she's determined to help him solve the mystery of his past. She begins to unravel who he was before, using his cryptic tattoos, and his paintings that scream of a dark past as her only clues. When she finally learns his secret there's no telling which one is the real him, the gentle lover she's fallen for or the troubled man with a dark past.

With Unravel Me, I was immediately drawn into Ashlyn and Logan's tale. The connection between them was electric and you could almost feel the charge humming through the pages. Logan's story was fascinating and despite the danger, political incorrectness and sheer madness of it all, Ashlyn is undeniably attracted to him. Despite the facts we were provided, I immediately began rooting for Logan. I felt his pain and vulnerability. While not all of my questions were answered I closed the book deeply satisfied; especially after the hilarious final scene involving Ashlyn's best friend Liz.  The romance developed slowly out of friendship and respect but quickly becomes hot, with explicit scenes and foul language. It felt raw and real. I cannot wait to read, Make Me Yoursthe next book in this series.
The Secret of Ella and Micha
by Jessica Sorensen
Series: Secrets #1
Genres: Contemporary Romance
Source: Purchase
Rating:
Ella and Micha have been best friends since they were kids. But one tragic night shatters their friendship and their lives forever. Ella used to be a rule-breaker with fiery attitude who wore her heart on her sleeve. But she left everything behind when she went to college and transformed into someone that follows the rules, keeps everything together, and hides all her problems. But now it's summer break and she has nowhere else to go but home. Ella fears everything she worked so hard to bury might resurface, especially with Micha living right next door. If Micha tries to tempt the old her back, she knows that it will be hard to resist. Micha is sexy, smart, confident, and can get under Ella's skin like no one else can. He knows everything about her, including her darkest secrets. And he's determined to bring his best friend, and the girl he loves back, no matter what it takes.

Jessica Sorensen is an author to add to your list, she is incredibly talented and her gift of capturing human emotion and expressing it to the reader just blew me away. From the very first pages, I felt Ella's raw emotions and fears. This is a touching novel of a girl who fears becoming her mother. Who falls in love with the boy next door; the same boy who has been her friend since she was a child. She is a young woman afraid of feeling too much, of letting go and living. It's the story of a boy, now a young man who loves the girl next door; it is a powerful love that consumes him. He fears for her, wants to protect her and above all things wants to see her happy. I fell in love with these broken characters, I felt their emotions and could not put this book down. I cannot wait for the next book in this series.
Stay Caffeinated!
Never miss a post by adding Caffeinated to your Inbox
Your email is not shared and you can unsubscribe at any time.
Related Posts