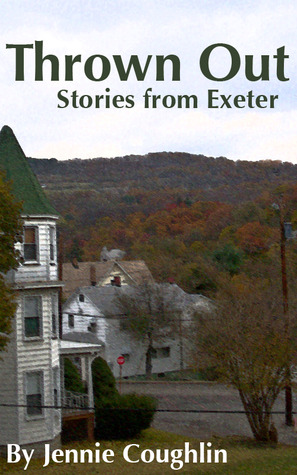 Thrown Out: Stories from Exeter
by Jennie Coughlin
Genres: Fiction
Source: Author
Rating:
Travel to Exeter, Massachusetts, where old grudges, buried secrets and lifetime regrets haunt the residents of this small town — and sometimes trip up unwary newcomers.
The book, Thrown Out: Stories from Exeter, was a delightful collection of four short stories. All of the tales took place in the college town of Exeter. I really enjoyed each of the stories, which doesn't often happen in a collection of works.
I have often been disappointed by short stories because they lack substance. These tales were well developed and the writer had a strong command of them from beginning to end. Coughlin delivered stories that quickly immersed me into the tale. The characters had depth and some of them crossed over into different stories. The storylines were compelling and spanned over 40 years. They touched on tough subjects such as homophobia, town secrets, spousal abuse and fear of commitment.
My favorite story was "Thrown Out". This story dealt with homophobia and the ugly truth behind it. Chris is a young man who knows firsthand the pain this hatred can inflict. I was touched by his story. Coughlin brings into perspective what it is like to be different in a small town.
I thoroughly enjoyed Thrown Out and was sad to see it end. The book was a mere eighty-eight-pages, but worth the read. I will be looking for more of Jennie Coughlin's work in the future.
Related Posts