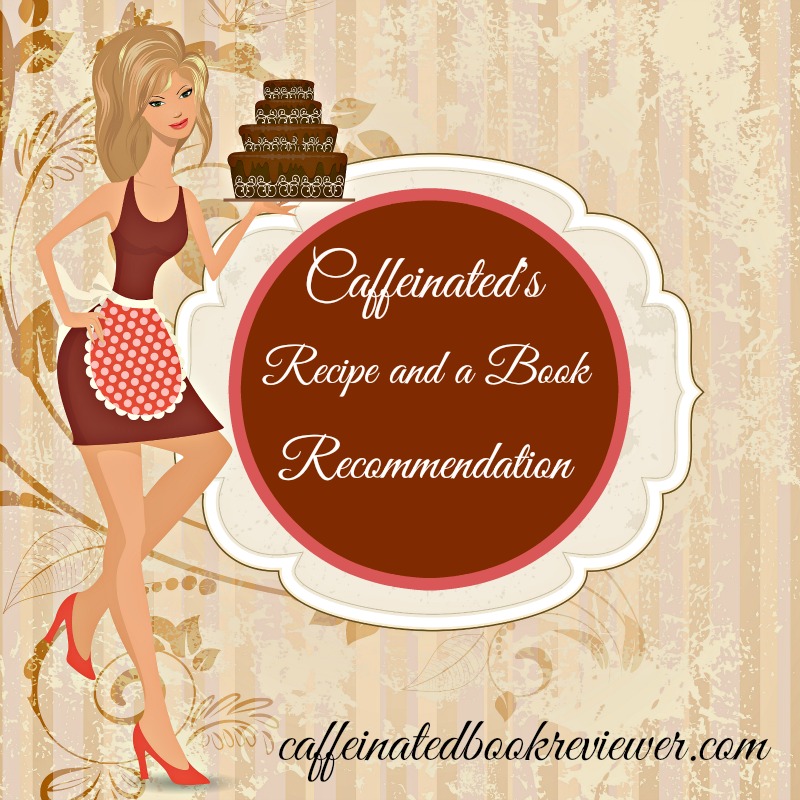 Today I am excited to share a recipe and my review of The Cookies & Cups Cookbook by Shelly Jaronsky featuring 125 sweet & savory recipes reminding you to always eat dessert first! Grab a cup of coffee, tea or your favorite drink and enjoy….
The Cookies & Cups Cookbook
by Shelly Jaronsky
Genres: Cookbooks
Source: Publisher
Purchase*: Amazon *affiliate
Rating:
Wildly popular Cookies & Cups blogger Shelly Jaronsky's eagerly anticipated cookbook features all-new, mouth-watering, delectable sweet treats 100% guaranteed to make you want to eat dessert first.

Shelly Jaronsky has a problem. She's an addict. Of the buttercream variety.

"Chronicling my life in sugar" has been Shelly's motto since the inception of her insanely frequented dessert blog, Cookies & Cups. With recipes ranging from the deliciously decadent (her S'mores Fudge Bars will make you seriously reconsider everything you thought you knew about baked goods) to the deceptively simple (her Favorite Chocolate Chip Cookie will become an instant staple in your baking repertoire), The Cookies & Cups Cookbook truly has something for everyone, from the cooking novice to the seasoned chef.

Now you can bring Shelly's signature style into your own kitchen with more than 125 no-fail recipes, including some reader-approved favorites and a special bonus section dedicated to the quick and savory side of cooking. Authored in the witty, intimate style of the blog that draws more than three million monthly page views and a social following of more than seven hundred thousand fans, The Cookies & Cups Cookbook is the go-to source for all things flavorful, accessible, and irresistibly tasty.
Drool worthy photos and organized for ease of use the Cookies & Cups Cookbook offers comfort food recipes, to die for sweets, frosting and more.
Part one delivers desserts from bars to party snacks for friends and families. Spice up your pound cake with one of the thirteen frosting recipes including pretzel frosting! The cookbook has sixteen cake recipes with beautiful pictures that had me drooling. I was tempted to lick the page. How do Caramel Salted Cupcakes sound or perhaps a Banana Blonde-Bottomed Cheesecake is more your speed.
The second part is all about dinner. It features sections on pizza and pasta, salads and sandwiches and a whole section on family favorites. Within the second half you will find breadcrumb pasta, a fabulous mac and cheese and sandwiches that will delight the palate.  I have already made a few recipes and found the ingredients could easily be found at my local grocer. The directions are simple, clear and concise. There is a Bacon and Pea pasta recipe that was absolutely delicious. Nom-Nom.
Recipe
Blueberry Cobbler Cheesecake Bars with Macadamia Nut Crust
Crust:
1/2 cup salted butter (1 stick), melted
1 cup graham cracker crumbs
1/2 cup all-purpose flour
11/2 cup sweetened coconut flakes
1/2 cup finely chopped macadamia nuts
3/4 cup granulated sugar
Cheesecake Layer:
12 ounces of cream cheese,at room temperature
2/3 cup granulated sugar
4 large eggs
1 teaspoon vanilla extract
2 cups fresh blueberries, or frozen and thawed
Streusel Topping
1 cup packed light brown sugar
3/4 cup all-purpose flour
7 tablespoons cold salted butter, cubed
Directions
 Crust-Preheat oven to 350 F Line 9 x 13-inch baking pan with foil and coat with cooking spray.
In large bowl, mix together melted butter, graham cracker crumbs, flour, coconut, nuts and granulated sugar. Press mixture  evenly into bottom of the prepared pan.
Bake the crust for 8 to 10 minutes, until lightly golden brown. Remove, but leave oven on.
Stir in the blueberries carefully and pour mixture over the warm crust.
Cheesecake Layer-Using mixer fitted with paddle attachment, mix cream cheese and sugar on medium speed until smooth, scraping sides as necessary. Add eggs, one at a time, mixing until smooth with each additions. Add vanilla and mix until well incorporated.
Streusel Topping-In a medium bowl, combine brown sugar, flour and butter mixing with a pastry cutter or your hands by forming the mixture into large crumbs.
Sprinkle the streusel topping over the cream cheese filling and return pan to oven. Bake 20 to 25 minutes until the center is set.
Cool the bars in the pan on a wire rack for 30 minutes and then cover and place in refrigerator for at least 2 hours to chill completely.
Cut into bars when you are ready to serve.
Servings : 30 bars  Store airtight in the refrigerator for up to 3 days.
These bars were so good..it was almost sinful. I chose to use fresh blueberries. The directions were clear, concise and easy to follow making baking these a no-brainer. The author says they will keep in the fridge for 3 days…um they didn't even make it 2 days in my house. Nom-nom-nom.
Cookies & Cup Cookbook by Shelly Jaronsky Caffeinated baked Blueberry Cobbler Cheesecake Bars
Click To Tweet