Losing Logan
by Sherry D. Ficklin
Genres: Mystery, Paranormal Romance, Suspense
Source: Publisher
Purchase*: Amazon *affiliate
Rating:
What if the one thing you never meant to hold on to, is the one thing you can't let go of? Normally finding a hot guy in her bedroom wouldn't irritate Zoe so badly, but finding her childhood friend Logan there is a big problem. Mostly because he's dead. As the only person he can make contact with, he talks Zoe into helping him put together the pieces surrounding his mysterious death so he can move on. Thrust into his world of ultra popular rich kids, Zoe is out of her element and caught in the cross-hairs of Logan's suspicious ex-girlfriend and the friends he left behind, each of whom had a reason to want him dead. The deeper they dig to find the truth, the closer Zoe gets to a killer who would do anything to protect his secrets. And that's just the start of her problems because Zoe is falling for a dead guy.
Last year I read and loved, Extracted, by Sherry D. Ficklin & Tyler Jolley. I was delighted to dive into Ficklin's young adult paranormal, Losing Logan. This mystery was refreshing, sweet and at times hilarious. Ficklin's references to science fiction movies and television shows will delight readers. Zoe navigates interacting with a ghost, falling in love and saying good-bye. With fleshed out characters, danger and snark Losing Logan is not to be missed.
Suddenly faced with the ghost of her childhood friend, Zoe is forced to step out of her comfort zone. The back-story Ficklin created between Zoe and Logan tugged at my heart, and many will identify with the path their friendship took. Ficklin does a wonderful job of rekindling their friendship. She adds wicked banter, snark and tender moments as Logan and Zoe work to help him crossover and find themselves caught up in a murder mystery. The tale offers a delightful mix of paranormal, romance and coming of age wrapped with humor.
I could not help but be reminded of a few movies as I read. In particular Ghost and Princess Diaries. References and ideas from popular television shows made me snort. I could just imagine myself doing the exact same thing when faced with a ghost. For example in Supernatural they sprinkle salt and burn the bones of a ghost to make it crossover..bwahaha. These are the thoughts and conversations Zoe had, and I laughed myself silly.
Salt and Burn
The romance is beautifully done and perhaps the most romantic I have ever read. I swooned, cried and completely enjoyed the unique storyline. There is more to this then falling for a ghost, and I want to spill so badly, but trust me..it was complicated, so dang sweet and different. In fact for some it will be the first and only time they actually like one of these. (and that is the only hint you are getting)
It's that kind of romance
I wanted them to find their happy and wow just wow! Losing Logan delivers more than a romance as Ficklin weaved in character growth and a murder mystery that had me flipping the pages. Zoe gets a mini make-over and advice to help her gain acceptance with Logan's old circle. She suddenly finds herself thrust into the popular crowd while she searches for clues. Along the way, she discovers things about herself and begins to blossom. Zoe is brilliant, witty and has the best zingers. I had a constant smile on my face whenever she argued or spoke her mind. Hilarious, and honest with a strong moral compass I easily connected with her. Zoe's best friend Carlos was fantastic. He is openly gay and will delight readers looking for more LGBT reads. He is a fashionista and Ficklin delivers a nice little side story about him. I loved how accepted he was and how open he and his friends were. Bruno was Logan's best friend, and he is such a sweet, shy, well-rounded guy. I loved his interaction with Zoe. Of course we meet the mean girls, the followers, and the insecure. I mean what high school setting would be complete without them?
Ficklin gave us genuine characters that we could identify with from the main characters to the secondary. I picked up subtle clues as to who the murderer was. It was well written, believable  and clever. Ficklin delivered some climatic scenes that had me holding my breath.  Then she wrapped things up with a freakin' awesome twist. The whole time I was reading I worried how everything was going to work out for these characters. I had come to adore them and fretted over how it would all play out.  How was I going to find happy? I need happy!  It was brilliant, beautiful and perfect… I closed the book with tears and a smile. *truffles soothed me*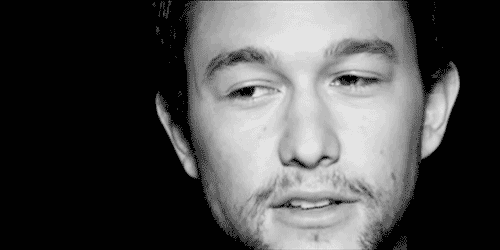 I was all Ooh, wipes tears and Grins!
Losing Logan delivers a suspenseful mystery wrapped in a romance that will touch your soul. Angst FREE, well-paced, and humorous this tale is sure to please. If you have not guessed I totally recommend Losing Logan. Unique, with fleshed out characters, a fascinating storyline and a romance that I will remember.
Related Posts