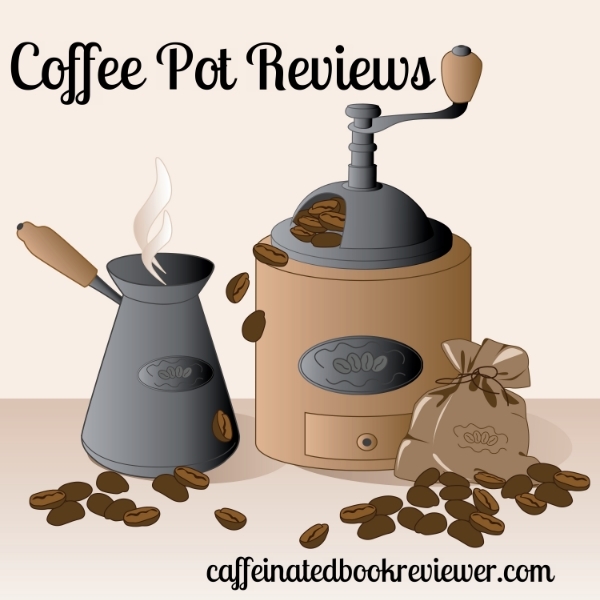 Welcome to Coffee Pot Reviews! These are short and sweet reviews done in the length of time it takes my coffee pot to brew! I have the first two books in Ruthie Knox series Camelot to share with you today..enjoy and stick around for a cup of spicy cinnamon coffee!
How to Misbehave
by Ruthie Knox
Series: Camelot #1
Genres: Contemporary Romance
Source: Publisher
Purchase*: Amazon *affiliate
Rating:
What woman can resist a hot man in a hard hat? Beloved author Ruthie Knox kicks off her new Camelot series with this deliciously sexy original novella, in which a good girl learns how to misbehave . . . with all her heart  As program director for the Camelot Community Center, Amber Clark knows how to keep her cool. That is, until a sudden tornado warning forces her to take shelter in a darkened basement with a hunk of man whose sex appeal green lights her every fantasy. With a voice that would melt chocolate, he asks her if she is okay. Now she's hot all over and wondering: How does a girl make a move? Building contractor Tony Mazzara was just looking to escape nature's fury. Instead, he finds himself all tangled up with lovely Amber. Sweet and sexy, she's ready to unleash her wild side. Their mutual desire reaches a fever pitch and creates a storm of its own--unexpected, powerful, and unforgettable. But is it bigger than Tony can handle? Can he let go of painful memories and let the force of this remarkable woman show him a future he never dreamed existed?
How to Misbehave was a fun, smexy romance that made me giggle and swoon over Tony Mazzara a handsome, tone, damaged Italian whose good with his hands! Amber Clark is the director of Camelot Community Center and her front desk gives her a prime seat to watch the construction "him" going on at the center. When a tornado warning results in them spending time in the dark basement alone the tale that unfolds is downright steamy with a touch of humor and a little healing for the soul. This was quick, fun read and I fell in love with the characters. Perfect escape:)

Along Came Trouble
by Ruthie Knox
Series: Camelot #2
Genres: Contemporary Romance
Purchase*: Amazon *affiliate
Rating:
Ruthie Knox's Camelot series continues in this sizzling eBook original novel, featuring two headstrong souls who bump heads—and bodies—as temptation and lust bring nothing but delicious trouble.  An accomplished lawyer and driven single mother, Ellen Callahan isn't looking for any help. She's doing just fine on her own. So Ellen's more than a little peeved when her brother, an international pop star, hires a security guard to protect her from a prying press that will stop at nothing to dig up dirt on him. But when the tanned and toned Caleb Clark shows up at her door, Ellen might just have to plead the fifth. Back home after a deployment in Iraq and looking for work as a civilian, Caleb signs on as Ellen's bodyguard. After combat in the hot desert sun, this job should be a breeze. But guarding the willful beauty is harder than he imagined—and Caleb can't resist the temptation to mix business with pleasure. With their desires growing more undeniable by the day, Ellen and Caleb give into an evening of steamy passion. But will they ever be able to share more than just a one-night stand?  Includes a special message from the editor, as well as excerpts from these Loveswept titles: How to Misbehave, Flirting with Disaster, and About Last Night

Along Came Trouble gives us Ellen Callahan's love story with a side romance regarding her pop star brother that was sweet and romantic. The tales take place in Camelot, Ohio and offer us realistic romance with a little humor, sweet moments and a touch of drama. Fans of Stacey Shannon's Kowalski series should enjoy Ruthie Knox. There is some heat, but the romance builds slowly and feels genuine. Poor Ellen thinks she's taking on a boy toy, and watching her realize Caleb was offering a whole lot more was fun. I love military men, and Caleb is a smexy good guy. He cares about his parents and sister and watching Ellen keep him off guard was delightful. Filled with banter, some snarky-ness and touching moments Along Came Trouble offered me a delightful escape. Flirting with Disaster is the next book and will share Caleb's sister; Katie Clark's story. It is scheduled to release in June.

Copyright (c) 2011-2013 Caffeinated Book Reviewer
Stay Caffeinated!
Never miss a post by adding Caffeinated to your Inbox
Your email is not shared and you can unsubscribe at any time.
Related Posts