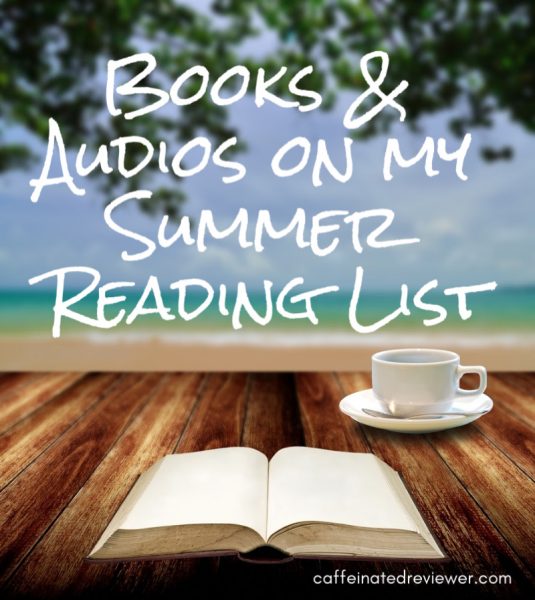 Ah, the lazy days of summer. Iced coffee, flip-flops and fantastic books and audios! What could be better? Below you'll find a list of a few of the releases I am planning to devour this summer….
Dark Age
by Pierce Brown
Red Rising Saga #5 Fantasy
Release date: July 9th
Goodreads | Amazon | Audible
As alliances shift, break, and re-form—and power is seized, lost, and reclaimed—every player is at risk in a game of conquest that could turn the Rising into a new Dark Age.
I am a Howler ?and this is my fandom. LOL I am anxious to see what twisted journey our ruler will take us on. I've got this baby preordered and cannot wait to step back into this world. ⛓?

The Turn of the Key
by Ruth Ware
Release Date: August 6th
Suspense Thriller
Goodreads | Amazon | Audible
When she stumbles across the ad, she's looking for something else completely. But it seems like too good an opportunity to miss—a live-in nannying post, with a staggeringly generous salary. And when Rowan Caine arrives at Heatherbrae House, she is smitten—by the luxurious "smart" home fitted out with all modern conveniences, by the beautiful Scottish Highlands, and by this picture-perfect family.
I will be grabbing my earbuds for this one. Ware is a modern day Agatha Christie and I look forward to seeing what she has in store for us. I've not read the full synopsis. I like to go in blind! ?

The Undertaker's Assistant
by Amanda Skenandore
Release Date: July 30th
Historical Fiction
Goodreads | Amazon | Audible
"The dead can't hurt you. Only the living can." Effie Jones, a former slave who escaped to the Union side as a child, knows the truth of her words.
A new to me author with a historical fiction set during the Reconstruction Era in New Orleans…come to me my precious! ⚰️

DEV1AT3
by Jay Kristoff
Lifelike #2 Fantasy
Release Date: June 25th
Goodreads | Amazon | Audible
Lemon Fresh has seen better days.

After the climactic battle in Babel, she finds herself separated from Ezekiel and Cricket in the wastelands. Lemon's abilities to manipulate electricity mark her as a deviate, and deadly corporate operatives are hunting her to use as a weapon.
I will be grabbing my earbuds for this off-planet fantasy. I am anxious to return to Lemon and her friends. ?

Sapphire Flames
by Ilona Andrews
Hidden Legacy #4 PNR
Release Date: August 27th
Goodreads | Amazon | Audible
To help her friend, Catalina must test the limits of her extraordinary powers, but doing so may cost her both her House–and her heart.
I usually listen to all of Ilona Andrews works, but have been reading this series. Mostly to prove to myself they rocked as hard as I thought. Confirmed! ?

Moonstruck
by Dannika Dark
Crossbreeds #7 Urban Fantasy
Release Date: June 25th (Audio: TBA)
Goodreads | Amazon | Audible
United they stand, divided they fall.
I love this world and Dark keeps killing me with her endings. I grab my earbuds for all of her series and recommend you try them! ??

This is just the icing on that cake that is my summer reads and listens list. Other authors have releases like Sarah Maclean, Tessa Dare and Sweep of the Blade by Ilona Andrews *fingers-crossed*
Tell me what's on your summer reading list….