As I dream of warmer days and long to step out into the sun after a blustery, dark winter I cannot help but think of upcoming releases I am pining for. Below you'll find just a few of my most anticipated reads and listens…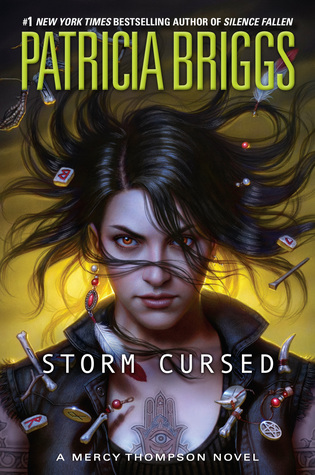 Storm Cursed
by Patricia Briggs
Mercy Thompson #11
Releases May 7th
Goodreads | Amazon | Audible
In this new instalment in the No. 1 New York Times bestselling series, Mercy Thompson must face a deadly enemy to defend all she loves . . .
Mercy, her alpha and their back have given their word to protect..but a face off with the Gray Lords of the fae is eminent. A storm is coming and her name is Death. Squee! I get chills just thinking about and I know Briggs will deliver a nail-biting, heart tugging tale! I read this series, simply because I began before I became an audio addict and once I have created the voices in my head I stick to the same format.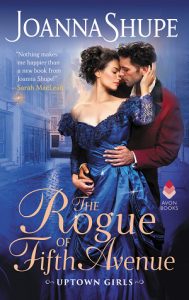 The Rogue of Fifth Avenue
by Joanna Shupe
Uptown Girls #1
Releases June 4th
Goodreads | Amazon | Audible
Silver-tongued lawyer.
Keeper of secrets.
Breaker of hearts.
He can solve any problem…
I loved the Four Hundred Club, and this appears to be during the same period. A female modern day Robin Hood and a young man trying to make his mark. Yes, please!

Wolfhunter River
by Rachel Caine
Stillhouse Lake #3
Releases April 23rd
Goodreads | Amazon | Audible
She can't ignore a cry for help. But in this remote hunting town, it's open season.
I have loved this series since the beginning and despite getting the first book as a Prime Book, I've listened to them. Gwen Proctor and her children are in hiding, thanks to her serial killer husband. In this installment Gwen answers a cry for help. Caine is sure to deliver and I cannot wait!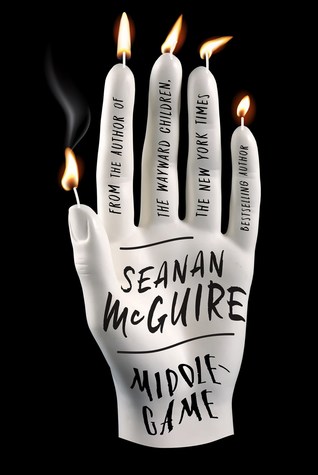 Middlegame
by Seanan McGuire
Releases May 7th
Goodreads | Amazon | Audible
New York Times bestselling and Alex, Nebula, and Hugo-Award-winning author Seanan McGuire introduces readers to a world of amoral alchemy, shadowy organizations, and impossible cities in the standalone fantasy, Middlegame.
If you follow my blog, you know I love whatever this author writes as herself or her alternate ego Mira Grant. I cannot wait to meet Roger and Dodger!

The Beyond
by Chloe Neill
Devil's Isle #4
Releases June 4th
Goodreads | Amazon | Audible
Sensitive Claire Connolly must journey to another world in the electrifying fourth installment of Chloe Neill's post-apocalyptic urban fantasy series.
I love the world and characters Neill has created in the Devil Isle's series. Set in New Orleans I am excited to check in on Claire, Liam and the gang. The veil has been torn open and I am hoping for an intense read.
What books & audios are you waiting on with a Spring release?
Related Posts