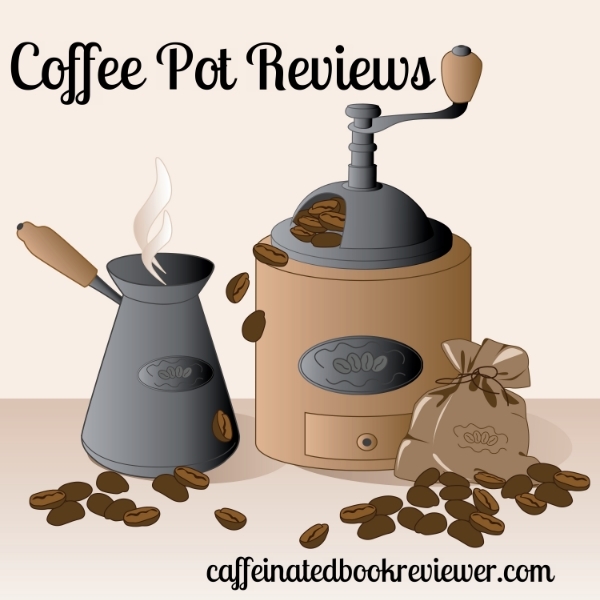 Welcome to Coffee Pot Reviews! These are short and sweet reviews done in the length of time it takes my coffee pot to brew! I have two historical romances to share with you today from Claire Delacroix's Jewels of Kinfairlie series. The Snow White Bride & The Ballad of Rosamunde. I have had such fun with this medieval series about siblings ..enjoy and stick around for a cup of mocha coffee!
The Snow White Bride
by Claire Delacroix
Series: The Jewels of Kinfairlie #3
Narrator: Saskia Maarleveld
Length: 12 hours and 6 minutes
Genres: Historical Romance
Source: Publisher
Purchase*: Amazon | Audible *affiliate
Rating:

Heat Level:

Narration: 4 cups
The Laird of Kinfairlie has helped his sisters, each a gem in her own right, to find husbands. Now the laird himself seeks to wed, and pins his hopes on The Snow White Bride. Lady Eleanor knows better than to dream of romance and love. Married twice to secure her father's alliances, she has learned that she is desirable only for her fortune. When the Laird of Kinfairlie's sisters ask her to wed their brother, Alexander, Eleanor agrees, expecting only to save herself from danger. But Alexander is like no man she's known before, a man more interested in courting her smile than her obedience, a man who values her counsel as much as her newly awakened passion…and a man unaware that Eleanor is the key to a fortune that could ensure the future of everything he holds dear. Now, ruthless enemies will stop at nothing to secure Eleanor's capture. Will she dare to trust her new husband before it's too late for her, for Alexander, and for Kinfairlie?
The Snow White Bride was my favorite of the Jewels of Kinfairlie series and while each will work as a standalone, the series itself is about the Laird of Kinfairlie arranging marriages for his sisters. I loved getting to know each of them. In Snow White Bride, Madeline and Vivienne decide it is time their brother was wed. When a young woman is in need of protection, they hatch a plan. Delacroix writes such vivid characters and I adored the sibling's banter and bickering. I listened to the series on audio and Saskia Maarleveld brings the story and the characters to life.
The Snow White Bride had suspense, danger, and a swoon-worthy romance. Eleanor's story touched me. I admired her bravery, strength and grace. I found myself hoping she would find her happy. Her story has some dark moments and I will warn you, while not overly detailed it is upsetting. View Spoiler »There was abuse, rape and animal cruelty in Eleanor's past. It is briefly mentioned throughout and she shares with Alexander. It was not easy to listen.  « Hide Spoiler I have always admired Alexander, the Laird of Kinfairlie. Despite what his sisters say, he is honest, charming and sexy. He cares deeply for his homestead and those in his keep. I loved that we had villains, danger and unexpected surprises throughout the tale. As the couple became acquainted and learned to trust we hit a few obstacles but they communicated and did not run around acting like ninnies. I loved the mixing of humor, heat and conversation allowing their relationship to feel genuine. The last section had me biting my nails, crossing my fingers and even shedding tears. The Snow White Bride was delightful and loved spending time in the medieval halls of Kinfairlie.
The Ballad of Rosamunde
by Claire Delacroix
Series: The Jewels of Kinfairlie #3.5
Narrator: Saskia Maarleveld
Length: 1 hour and 35 minutes
Genres: Historical Romance
Source: Author
Purchase*: Amazon *affiliate
Rating:

Narration: 4 cups
Trapped in the realm of Faerie, Rosamunde can only be released by true love - but the man she loved is dead. Padraig yearns to be more than a friend... can he win her heart forever?

A novella linked to my Rogues of Ravensmuir and Jewels of Kinfairlie trilogies, originally published in the Mammoth Book of Irish Romance. The story was edited for space constraints there - this is the WHOLE story.
Throughout the series Rosamunde, the aunt of girls of Kinfairlie was a thread that ended when we all believed her dead. In The Ballad of Rosamunde we learn she is trapped in the land of Fey and only true love can save her. The Fey king wants her as his bride, and Rosamunde wants to go home. Padraig, her shipmate mourns her death. He is sadden that he was unable to tell her of his feelings, and when a fairy queen comes to him with an offer he thinks it too good to be true. Will the fairy king keep Rosamunde forever or can Padraig save the day? This was a short listen but positively delightful and I enjoyed entering the world of the Fey. Saskia Maarleveld, once again impressed me and I found this story enchanting.
Both The Snow White Bride & The Ballad of Rosamunde were wonderful editions to this series. I love the medieval setting and the colorful characters.
Related Posts