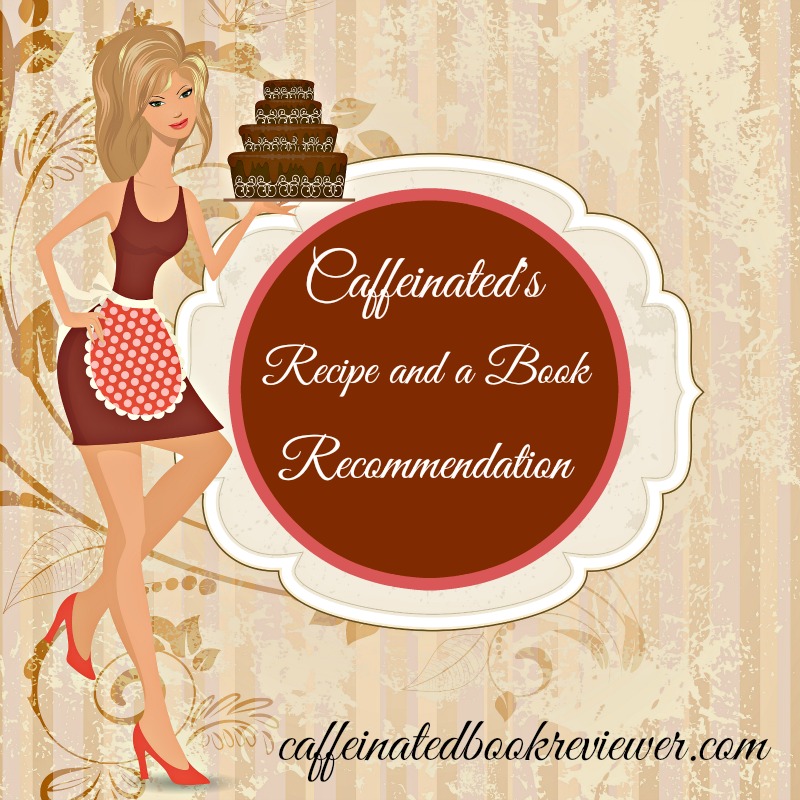 To spice things up on Wednesdays between "Waiting On" posts and reviews, I am going to share "Recipe and a Book Recommendation." Today I have an easy meal that is perfect for cold winter nights and is sure to please even the pickiest eater in your family. Mini Pot pies that are easy to prepare and take less than 30 minutes to cook. Just add a nice salad and you're done. For today's book recommendation, I have the Lost Imperial series by Sherry D. Ficklin and Tyler Jolley. The first book Extracted made my top ten in 2013 and Prodigal, book two and Riven book three release in May making this the perfect time to read Extracted.  Look for the giveaway below 🙂
Mini Chicken Pot Pies
I found this delightful recipe on a General Mills website. These tasty pot pies are quick and easy to make.

Ingredients:
2 cups thawed frozen mixed vegetables
1 cup diced cooked chicken or turkey
1 can (10 3/4 oz) Of condensed cream of chicken soup
1 can Pillsbury Grands Flaky Layers refrigerated biscuits
Preheat oven to 375 degrees
Grease 8 holes in regular size muffin cup pan

In a bowl mix veggies, diced meat, and cream of chicken soup set aside
Lightly press biscuits to flatten, then press into muffin holes. Be sure to push up on sides of muffin hole to create a cup.
Scope an even amount of mixture into each biscuit cup dividing evenly.
Pull edges up and pinch around sides to hold the mixture in place.
Bake at 375 for 20-22 minutes or until biscuit is golden brown. Cool a minute or two before removing from muffin pan. Serve with salad and enjoy! These can easily be changed up to a beef pie or all veggie pie. You can choose your favorites. For breakfast mix eggs, cheese, bacon, and veggies..yum.
Book Recommendation
Extracted
by Sherry D. Ficklin, Tyler Jolley
Series: The Lost Imperials #1
Publisher: Spencer Hill
on November 12, 2013
Genres: Science Fiction, Steampunk
Source: Publisher
Purchase: Amazon
Welcome to the war. The Tesla Institute is a premier academy that trains young time travelers called Rifters. Created by Nicola Tesla, the Institute seeks special individuals who can help preserve the time stream against those who try to alter it. The Hollows is a rogue band of Rifters who tear through time with little care for the consequences. Armed with their own group of lost teens–their only desire to find Tesla and put an end to his corruption of the time stream. Torn between them are Lex and Ember, two Rifters with no memories of their life before joining the time war. When Lex's girlfriend dies during a mission, the only way he can save her is to retrieve the Dox, a piece of tech which allows Rifters to re-enter their own timeline without collapsing the time stream. But the Dox is hidden deep within the Telsa Institute, which means Lex must go into the enemy camp. It's there he meets Ember, and the past that was stolen from them both comes flooding back. Now armed with the truth of who they are, Lex and Ember must work together to save the future before the battle for time destroys them both…again
I have recommended Extracted to many of my friends and I am really excited about the release of book two and three – Prodigal and Riven coming in May. Time travel, steampunk, Rifters, and fixed points in time!  It's enough to make this Whovian* drool.  This was delightful, and I quickly became caught up in the action and characters. It's young adult but perfect for fans of all ages. The covers are gorgeous!! Read my full review of Extracted.
Related Posts