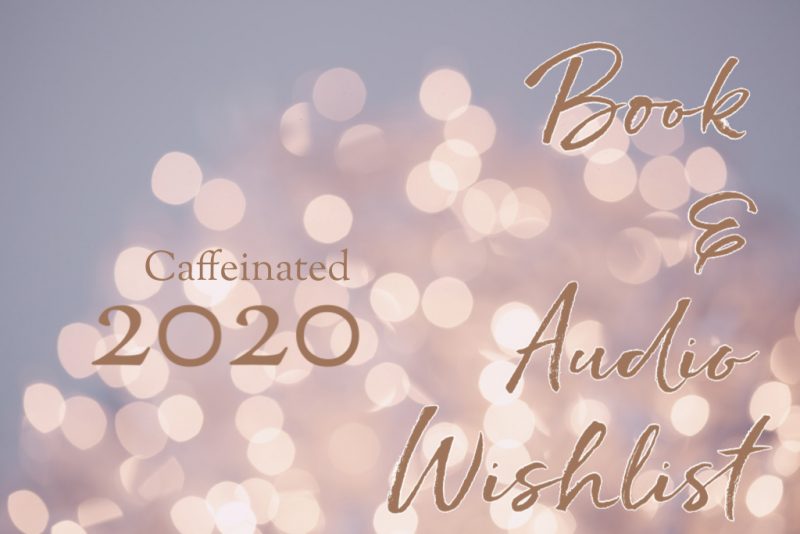 My 2020 wishlist is all about fantasy, science fiction mysteries/crime and thrillers. Below you will find just a fraction of the books and audios on my must have list but all the books listed have me Squee-ing!!!
Grab a cup of coffee, check them out. Then share your must haves with me!
I absolutely love the Murderbot Diaries and devoured the award-winning novellas. I have been bouncing in anticipation of the first full-length audiobook. I hope Kevin R. Free continues to narrate. I have plans to devour Network Effect as soon as I have it. The hardcover releases May 5, 2020.
Smoke Bitten is the twelfth novel in Patricia Briggs Mercy Thompson urban fantasy series. I love this series and while I didn't love every book, this pack, and Mercy are dear to me. The last few books have been brilliant and I cannot wait to slip back into this world.
Aurora Buring by Amie Kaufman and Jay Kristoff takes us into deep space in the second book in the epic Aurora Cycle series. I am eager to get back to the misfit crew of Squad 312. I'll be grabbing my earbuds once again for this one!
Dragon Unleashed by Grace Draven is the second novel in the Fallen Empire romantic fantasy series. Once again I plan to devour this on audio. Dragons, magic and more in this rich world.
Big Kevin Hearne fan. I love all the worlds he has created and 2020 is chalking up to be an exciting one for fans.
A Blight of Blackwings is the second epic novel in the Seven Kennings fantasy series featuring a land with giants, magic and more. I will devour this one on audio. I've got mine pre-ordered! It releases on February 4, 2020. My son's birthday. 🙂
Now Ink & Sigil by Kevin Hearne has me absolutely giddy. This is a brand new series, set in the world of the Iron Druid Chronicles. Squee with me!! I am hoping Luke Daniels narrates. This is set to release on August 25, 2020. It's about an eccentric master of rare magic solving an uncanny mystery in Scotland. Squee!!
I love Darynda Jones and cannot wait to see what she brings to a different genre. I have A Bad Day for Sunshine for review and will share my thoughts here at Caffeinated. Releases April 7, 2020 in hardcover, audiobook and eBook.
The Sun Down Motel by Simone St. James is one thriller I cannot wait to devour. The Broken Girls which I reviewed in 2018 was a top ten read. Look for my review around its release February 18, 2020.
American Demon by Kim Harrison coming June 16, 2020 in hardcover, audio and eBook. Rachel's back!!!!!
I will read this as I started the series reading and the characters' voices are already well established in my head! ?I cannot wait!
More summer awesomeness with Emerald Blaze by Ilona Andrews, the newest Hidden Legacy novel. This is the only series I actually read from her, the rest I listen to on audio! I cannot wait for more Catalina & Alessandro.
I am also looking forwarding to devouring Sweep with Me, and hope we see a new Iron & Magic book from the Andrews. ?
A new InCryptid novel from Seanan McGuire!! Imaginary Numbers. I will hold out for the audio but can hardly wait!
In the meantime, I will enjoy Come Tumbling Down, the new Wayward Children's story releasing on audio this month!
Ok, you've seen an inkling of the audiobooks and books on my 2020 most anticipated list. Now share some of yours…..