We are the midst of the Fraterfest Readathon here at Caffeinated Reviewer so it's the perfect time to talk about spooky & creeptastic reads that are perfect for the fall season. Grab a flashlight, a tall pumpkin spice mocha, and settle in….
I love the fear of the unknown, that sense of evil lurking just around the corner. NOS4a2 by Joe Hill is one of my favorites. I listened to it during the HoHoHo Readathon. Hey, it's Christmassy!?It's now a TV series, but I recommend listening to Kate Mulgrew as she delivers the tale of Charles Talent Manx and his Victoria McQueen.
Hell House by Richard Matheson is a classic. An old evil house, a team of investigators. Come spend the night at Belasco House. Bwahaha!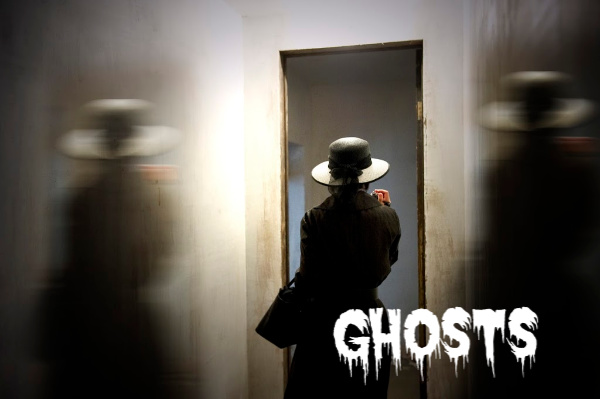 Ah spooky spectrals, moving objects and angry entities. Nothing calls forth the witching hour quite like spirits. While The Shining by Stephen King immediately comes to mind, perhaps one of the scariest I've read was Ghost Story by Peter Straub.
Last year, I read a new to me author who dazzled and terrified me with a tale set in an abandoned school called, The Broken Girls by Simone St. James. She has a new book coming in 2020 called, The Sun Down Motel which looks equally atmospheric and I have an advanced copy calling my name.
I love a good thriller regardless of the terror level. It's that sense that you know something is off and you're just for things to go terribly, terribly wrong.
In the case of Ruth Ware's latest novel, Turn of the Key, you listen or grip your novel the entire time because the suspense is killer. I listened and thought it had an atmospheric vibe that was creeptastic with a storyline that holds you captive from the onset. Her best novel to date.
Other thrillers you might enjoy: The Wife Between Us by Greer Henricks, a page turner thriller with twists that you won't see coming. The Au Pair by Emma Rous was another tale with twists that sucks you in and has you holding your breath. It's more suspense and mystery for those wanting a tamer ride.
Do you like a dark twisted romance mixed in, try You by Caroline Kepnes. You're gonna love Joe. Verity by Colleen Hoover is another twisted tale to try. Yes, that Colleen Hoover. Trust me, you'll thank me.
For those wanted high fear factor try Joe Hill's Heart Shaped Box. Leave the lights on though.
For the YA fan, who doesn't mind a zombie or two try This is Not A Test by Courtney Summer. Trust me the zombies aren't the scariest thing. The Hallowed Ones by Lauren Bickle is also creeptastic. It's part of a dulogy and held me captive.
Spooky stories for a dark and stormy night…. #horror #thriller #mysteries
Click To Tweet