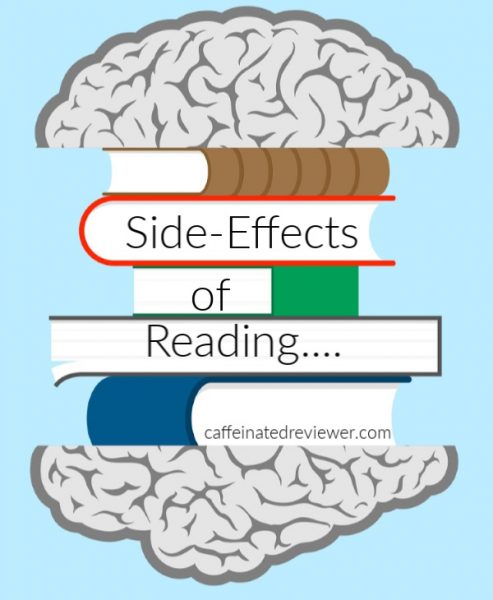 As a reader do names, places, and phrases become etched in your mind? Do random everyday things conjure up a character or scene? Grab a cup of iced coffee and let's explore.
"She is too fond of books, and it has turned her brain."- Louisa May Alcott
Forever will the name Hermione conjure the image of a strong ginger who fights for her friends and equality. Fans of Harry Potter by JK Rowling know this charming friend of Harry Potter and Ron Weasley. I look for her in other characters, people and faces.
Everytime I see a squirrel, Luke Daniel's speaks to me in Oberon's voice. Oberon, an Irish wolfhound, is a character from the Iron Druid Chronicles by Kevin Hearne. He is the faithful companion of Atticus O'Sullivan and even has some books of his own; Oberon's Meaty Mysteries. Anywho, Oberon believes squirrels are evil. He also likes sausage and gravy.
"I thought for the longest time that chicken-fried steak was steak that had been fried by specially trained chickens,"
― Kevin Hearne, The Squirrel on the Train
Trench coats immediately make me think of Harry Dresden and the 10th Doctor, David Tennant. Are you a Whovian? If I wasn't five-three I would own a badass black leather one (which makes me think of a Rachel from the Hollows!). But, alas I would look like a penguin.
I will be forever reminded of Charley Davidson's boobs, from the Charley Davidson series by Darynda Jones and not the iconic Lost in Space episodes when I hear, "Danger, Will Robinson!"
"My fore-parts, as you so ineloquently put it, have names."

I pointed to my right breast. "This is Danger." Then my left. "And this is Will Robinson. I would appreciate it if you addressed them accordingly."

After a long pause in which he took the time to blink several times, he asked, "You named your breasts?"

I turned my back to him with a shrug. "I named my ovaries, too, but they don't get out as much."
― Darynda Jones, First Grave on the Right
I could go on and on…
I randomly quote lines from books. I get weird stares or nods if they belong to the fandom. 'Break the chains," Hells-Bells!,"and "Idjits" to name a few.
I develop weird phrases after reading too many historical or regional fiction. My cursing is strictly British and Irish. Seriously, now sod-off.
I've picked up an accent after listening to an audiobook
Supernatural, Doctor Who and Sherlock Holmes have influenced me forever. Hear a scary noise? You'll hear me cry, "Get the SALT!" The word Bad conjures BAD Wolf, and if someone yells Mommy, I cannot help but murmur, "Are you my Mommy?" "Don't Blink!" "
Things I say to my kids, ""You see, but you do not observe." and "The game is afoot." and to myself each morning…. 'Which is it today,' I asked, 'morphine or cocaine?' Bwahaha!
I've seen nods to fandoms and honked, waved frantically and cried out war cries… only to have them quickly run away or if I am really, really lucky see them nod in recognition. (I live for those moments)
So tell me what weird things or phrases from your bookish life have seeped into "your reality?"