Today for the Caffeinated BEA Takeover we have Tonyalee from Lilybloombooks talking about "Top Books That Affect Me on a Personal Level". Grab a beverage and see if any of these book have affected you. Tonyalee will be replying to your comments so be sure and share books that have personally affected you. Enjoy!
Top Books That Affect Me on a Personal Level
We all have our own reasons for reading, whether it to be escape into a world of wizards and magic, to finding your next book boyfriend. For me, books have always been a part of my life and the best part is when you find a book that SPEAKS to you on a personal level. You see yourself in the main character or the situations the characters are a part of are similar to yours. Either way, it's an amazing feeling. Below, I am sharing some of those books with you! (In no particular order)
Book 1
Life Interrupted by Kristen Kehoe
Goodreads
Genre: Mature YA
Purchase: Amazon
Rachel Reynolds is the daughter of a scientist and a poet, so her beliefs on Creation and Karma and all those other mythical things are varied. But when one passionate night with Tripp, the boy she's loved her entire, life leads to heartache and a poorly chosen moment with another boy, whom she barely knows let alone loves, which then leads to a baby, she's pretty sure Karma or no, the universe is a real biatch.
Now, Rachel is getting ready to graduate from high school, and while balancing college applications, mommyhood, and the greater question of where this is all leading her in the future, Rachel also makes the discovery that she isn't over her first love…and he isn't over her. But the timing, oh the timing. As Rachel tries to navigate through the possibilities of a relationship with Tripp, a nightmare from two years ago reappears in her life and threatens the already shaky balance she's worked long and hard for, causing Rachel to wonder if one night from her past will forever control her future.
Being a teen mom is one of the hardest things I have ever done. Not just then; now as well years later. In Life Interrupted, Kristen captured an unapologetic voice of a teen mom. It's hard. We're scared. We have so many fears and insecurities going through our heads.
Rachel, the main character, reminded me a lot of ME when I was 17 and trying to figure things out. She is no nonsense, spunky yet vulnerable. It was, and still is, one of my favorite books of all time.
Book 2
Hard to Hold on To by Laura Kaye
Series: Hard Ink #2.5
Goodreads
Genre: Adult, Romance
Purchase: Amazon
Edward "Easy" Cantrell knows better than most the pain of not being able to save those he loves–which is why he is not going to let Jenna Dean out of his sight. He may have just met her, but Jenna's the first person to make him feel alive since that devastating day in the desert more than a year ago.
Jenna has never met anyone like Easy. She can't describe how he makes her feel–and not just because he saved her life. No, the stirrings inside her reach far beyond gratitude.
As the pair are thrust together while chaos reigns around them, they both know one thing: the things in life most worth having are the hardest to hold on to.
Just thinking about this book brings tears to my eyes!
First, I love the Hard Ink series as a whole. It's an amazing romantic suspense series and I highly recommend it. However, Hard to Hold on To is my favorite in the series for many reasons.
Laura had the proceeds of the first two weeks of sales go to a charity that helps veterans. I bought the book during this time, and actually found out about the charity just two days after we lost one of my husband's friends to suicide.
Easy, the main character, is dealing with thoughts of suicide and yes, it was hard to read. But Laura did such an amazing job writing his character and expressing the real life pain these soldiers go through.
Book 3
I'll Meet You There by Heather Demetrios
Goodreads
Genre: Mature YA
Purchase: Amazon
If seventeen-year-old Skylar Evans were a typical Creek View girl, her future would involve a double-wide trailer, a baby on her hip, and the graveyard shift at Taco Bell. But after graduation, the only thing standing between straightedge Skylar and art school are three minimum-wage months of summer. Skylar can taste the freedom—that is, until her mother loses her job and everything starts coming apart. Torn between her dreams and the people she loves, Skylar realizes everything she's ever worked for is on the line.
Nineteen-year-old Josh Mitchell had a different ticket out of Creek View: the Marines. But after his leg is blown off in Afghanistan, he returns home, a shell of the cocksure boy he used to be. What brings Skylar and Josh together is working at the Paradise—a quirky motel off California's dusty Highway 99. Despite their differences, their shared isolation turns into an unexpected friendship and soon, something deeper.
Yep – another military book! I typically don't read these, simply because being an Army wife, it's not something that I can easily read and come out unscathed. However, I'll Meet You There was one of the best!
Don't get me wrong, it's not a Military book, but the one of the main characters was injured in Afghanistan and suffering from PTSD. His characterization was very authentic. I read some passages to my husband and he often got this far away, glazed look. Josh's voice is just full of pain and it was accurately expressed.
But what really got me, was how the author got Skylar's pain right, too. It's hard being on the outside and watching the ones you love suffer from PTSD. You can't "fix" them and I loved that she realized that, yet continued to strong, loyal and supportive.
Just, this book Book 4
The Queen of Bright and Shiny Things by Ann Aguirre
Goodreads
Genre: YA
Purchase: Amazon
Sage Czinski is trying really hard to be perfect. If she manages it, people won't peer beyond the surface, or ask hard questions about her past. She's learned to substitute causes for relationships, and it's working just fine… until Shane Cavendish strolls into her math class. He's a little antisocial, a lot beautiful, and everything she never knew she always wanted.
Shane Cavendish just wants to be left alone to play guitar and work on his music. He's got heartbreak and loneliness in his rearview mirror, and this new school represents his last chance. He doesn't expect to be happy; he only wants to graduate and move on. He never counted on a girl like Sage.
But love doesn't mend all broken things, and sometimes life has to fall apart before it can be put back together again…
The story itself is not something familiar to me like the previous books I've mentioned, but Sage was like my twin. I understood her on SO many levels it was uncanny. It was like looking in a mirror. Anger, rage, fear. Along with all of her insecurities buried deep inside. She does so much to make others happy all the while, carrying these feels around with her. The Queen of Bright and Shiny Things isn't as dark as I'm making it sound – promise!
Book 5
Waiting For Prince Harry by Aven Ellis
Series: Dallas Demons #1
Goodreads
Genre: Romance, Adult
Purchase: Amazon
Twenty-four-year-old Kylie Reed has always been a rule follower. Organized and cautious to a fault, her dreams for life are often filed away for future use—when she has a house, when she meets her future husband, when she has been at her visual display job at a chic Dallas boutique longer…Kylie always has a reason for living her life in the future, not in the present, and not living her life to the fullest and reaching her dream of becoming a fashion designer.
The only exception to rules, of course, would be running away with Prince Harry—Kylie's ideal man. A hot, fun ginger boy would be worth breaking all the rules for, of course. And Kylie is sure Harry just needs the right, centering woman to settle him down. But living in Dallas and not knowing Prince Harry make this a non-option.
Or does it?
Because when Kylie accidentally falls into the lap of a gorgeous ginger boy—yes, even more gorgeous than the real Prince Harry—all bets are off. Could this stranger be the one to show Kylie how to take a chance, to face her fears, and live in the present? And could this stranger be the Prince Harry she has been waiting for? Kylie's life takes some unexpected twists and turns thanks to this chance encounter, and she knows her life will never be the same because of it..
Ah, this book is just a FEEL GOOD BOOK all around! Aven writes hilarious, witty and swoony characters. However, Kylie is my favorite.
I previously mentioned how I saw a bit of myself in other characters. This is different, Kylie WAS ME. It's like Aven followed me around and scanned my brain (or stole my diary) and wrote me. It was a smack in the face too, because I came to realize a lot about myself while reading Waiting For Prince Harry. Thus, able to realize a lot of things I thought I had worked through, I actually hadn't. So I will always love Aven for that!
Have you read any of these books mentioned? If so, what did you think?
What are some books that have affected YOU on a personal level?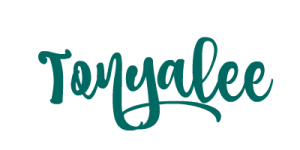 Thank you Tonyalee!
Tonyalee owns the blog Lilybloombooks and features books from middle grade to adult. At Lilybloombooks you will find books in a  a wide range of genres from Paranormal Romance, Contemporary Romance, Sci-fi/Fantasy and more. Her blogs features Random Rants and Rambling as well as Blogger to Blogger discussions. Tonyalee is an active part of the blogging community and finds her way around social media. She is an active participant in several memes including the Sunday Post, Monday Musts and Top Ten.
Be sure to stalk follow Lilybloolbooks on Bloglovin
Chat with Tonyalee: Twitter | Facebook | Instagram
[bctt tweet="Books That Affect Me on a Personal Level today's Caffeinated BEA Takeover topic w/Tonyalee" username="kimbacaffeinate"]