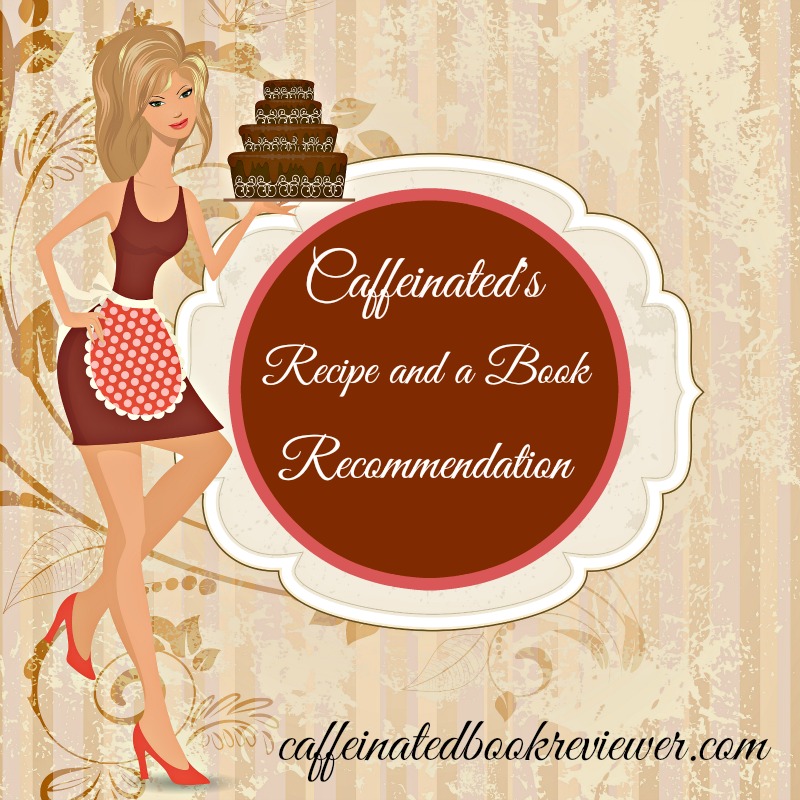 It's recipe Wednesday again! For today's Recipe & A Book Recommendation we have a delicious salad to help you beat the heat and two romance series to make your evening sizzle. Enjoy!
Strawberry Romaine Salad
Today's recipe is perfect for lunch or a light evening meal. I have added grilled chicken to this for a family meal. Feel free to skip the nuts and change out the cheese to suit your taste.
Ingredients:
1 cup vegetable oil
3/4 cup of sugar
1/2 cup red wine vinegar
2 cloves of garlic, minced
1/2 teaspoon of salt
1/2 teaspoon of paprika
1/4 teaspoon of ground pepper
1 large head of romaine lettuce, chopped
1 large head Boston lettuce (butterhead lettuce), chopped
1 pint of strawberries, sliced and cleaned
4 oz of  shredded Monterey Jack Cheese
1 cup of toasted walnuts
Mix dressing: Mix together oil, sugar, vinegar, salt, garlic, paprika, and pepper.  Right before serving toast walnuts on a cookie sheet or in the toaster oven for one minute.
Next: Toss together lettuces, strawberries, and cheese. Toss with dressing, top with nuts and serve. This recipe is absolutely delicious. Enjoy 🙂
Book Recommendation:
This week I am sharing romances that are sure to please regardless of your preferred romantic genre.
I asked Christy @ Christy's Love of Books to recommend a romance that is perfect for summer. Christy has an eclectic taste in Young Adult and New Adult, with the occasional adult novel. She reads everything from romance to horror. This was her response:
"When asked for a YA/NA summer romance recommendation, The Boys of Summer is at the top of the list. The whole Summer series, really. They're fun, have great characters, and truly capture the summertime feel. Oh, and hot Australian guys! What more needs to be said? ;)"
It seemed only natural to nickname them the "Onslow Boys". Every time they swaggered in the front door of the Onslow Hotel after a hard week's work; their laughter loud and genuine as they settled onto their bar stools. I peeked through the restaurant partition; a flimsy divider between my world and theirs. I couldn't help but smile whenever I saw them, saw him…. Toby Morrison.
Right now there are three books and a novella available with a fourth book, Forever Summer, due to release in July. Dubbed as a mature young adult, these stories make the perfect summer reads. Check out C.J Duggan's series:
Next, I asked Anna @ Herding Cats & Burning Soup to recommend a book or series that is perfect for summer. Check out her recommendation and then be sure and check out her blog. Anna has an adult book blog that can be naughty or nice. She also dishes up meals, offers Blogger tips and has some fun giveaways. This was her recommendation:
"So. The best contemporary series that just screams "Must Read" this summer…Shannon Stacey's Kowalski Family series! Especially the first three books–Exclusively Yours, Undeniably Yours and Yours to Keep. I absolutely loved them. They're hilarious and sweet and heartfelt. Just easy romances that'll make you sigh, maybe have you swooning a little, have you laughing until you cry and will definitely leave you wanting to be a part of this quirky and endearing family as they spend time together and start to find their happily ever afters."
A contemporary romance series full of family, fun, and falling in love. I wrote the first book in the series, Exclusively Yours, just for fun, as it incorporates many of the things I enjoy—four-wheeling, s'mores, family, love, and laughter. In All He Ever Needed, the series shifts from New Hampshire to the small town in Maine where that branch of the Kowalski family lives, and with Taken With You, the series expands to bring happily ever afters to members of the Whitford community who have been friends of the Kowalskis.-Shannon Stacey
Thanks to Christy and Anna for their summer romance recommendations. What book do you think is perfect for summer?