Welcome to Caffeinated Confessions!
I wanted a forum where we could talk about bookish subjects from swoon-worthy covers to the price of eBooks. I hope to share my thoughts on a different subject each month. So that we can all chat and share opinions. In the process I hope we get to know each other a little better. I made a pot of mocha peppermint coffee and have some lovely peppermint tea so grab a cup and let's chat.
It's that time of year when I am drawn to holiday themed EVERYTHING…
I am an advertiser's wet dream. Seriously, I am. Stick a wreath on a book, add some snow and be it murder and mayhem or sweet romance I want it.*grabby hands*  I will one-click my way through all of those magical covers. I cannot help myself it puts me in the mood. Genre doesn't matter, although I will confess romances are sort of magical in holiday themed books. My heart gets all gooey, and I weep. Gads!  Does this madness happen to you?
It doesn't stop with books though *nods* Oh no, this madness flows over into my television habits. The rest of the year I am all about crime shows, mysteries, science-fiction, paranormal woo-woo, and horror. Life is good,  the hubby and I are in complete bliss watching Masterpiece Mystery and BBC America. When Thanksgiving happens and I start humming Christmas Carols while washing the dishes and folding the laundry. Before you know it, I am flipping to the Hallmark Channel and ABC's Twenty-five Days of Christmas to watch Mrs. Miracle and whatever goofy, sappy, save Christmas show that appears there. I cannot get enough of them and have to watch all of the new ones and old favorites. Maybe there is something in the Turkey??
This transformation never ceases to surprise me. The books, not so much but the sappy movies. What? I see the commercials in October and seriously I roll my eyes. Then the next thing you know I am bundled up in my favorite pajamas, sitting by the fire and tearing up over some Christmas miracle.  My boys avoid me, and when my girls lived at home they would be curled up on the couch with me. Not a year passes that I don't hear Clarence get his wings, see Scrooge visited, and cry over Tiny Tim. I think they add something to the water. It's that damn Turkey I know it…
Now on Christmas after dinner, we gather around the fire with dessert and watch the Doctor Who Christmas special. Now this I understand. This is me, I am a Whovian, but watching the Christmas Story every year, waiting to see if he will shoot his eye out..why? If I had the Doctor's sonic screwdriver I would analyze the air, that darn turkey and the scent being released from the Christmas tree. Ooo and don't even get me started with the holiday flavored coffees.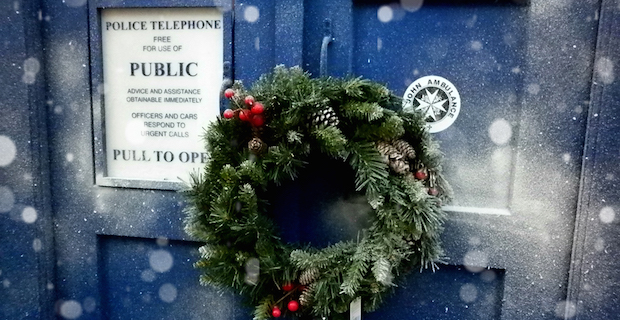 So tell me do you suffer from this affliction too? Do you think it's the turkey? Whatever it is, I have loads of fun and holiday spirit thanks to my holiday themed books, movies, and flavored coffees. How about you? Do you think the holiday theme makes the romances more magical?
Related Posts