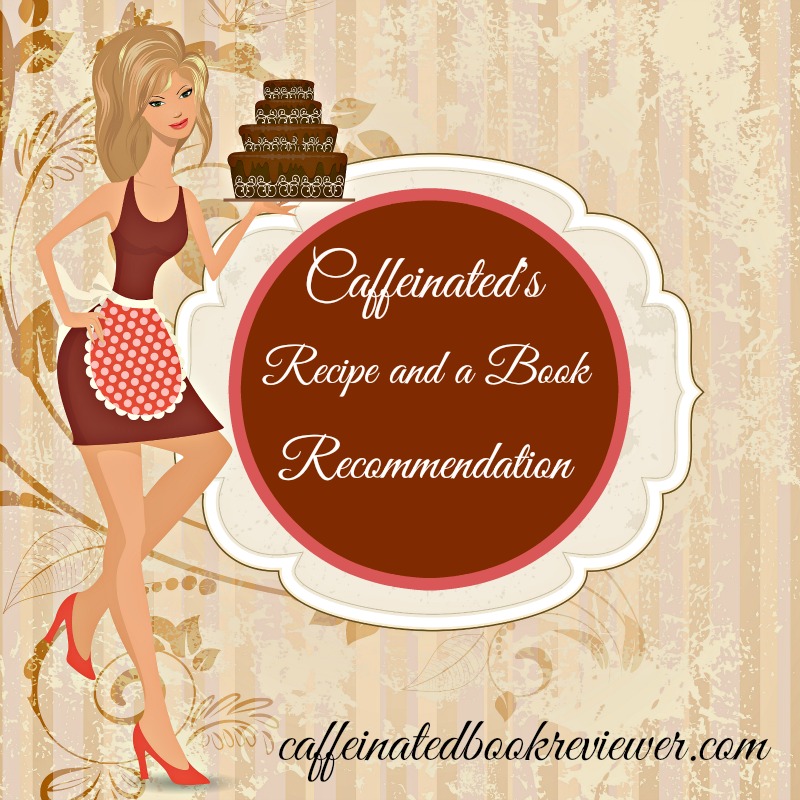 *Recipes to delight your palate and books to feed your mind*
Happy Wednesday! Today for Recipe & A Book Recommendation I am offering up a yummy dessert, similar to a cobbler and a romance that made my heart go a flutter. Grab a cup of your favorite caffeinated beverage and enjoy….
Pineapple-Cherry Dump Cake with Almonds
Pineapple-cherry dump cake is the perfect dessert for a party or special dinner. It is easy to make and popular with guests. I love that folks thing I fussed in the kitchen all day when it took me minutes to prepare and left me time to get ready.
Pineapple-Cherry Dump Cake
One 16 oz can of crushed pineapple
One 20 oz can of cherry pie filling
One box of yellow cake mix (dry ingredient only)
2/3 cup of chopped nuts (I prefer slivered almonds)
1/2 cup butter
Pre-heat oven to 350 degrees
Grease a 9 x 13 inch pan
Dump pineapple and juice into pan, spreading evenly
Pour or spoon pie filling over pineapple and spread evenly
Sprinkle dry cake mix evenly over top of fruit
Add nuts to top in a think, overlapping layer
Slice butter into thin slices and lay them across entire dish.
Bake in oven for one hour
Serve cool or warm. (vanilla ice cream or cool whip optional)
Book Recommendations
Today I am sharing two romances that made me smile. Enjoy!
Sleigh Bells in the Snow 
by Sarah Morgan 
Links: Website, Facebook 
Series: O'Neil Brothers #1 
Publisher: Harlequin 
on October 29, 2013 
Genres: Contemporary Romance 
Source: Publisher 
Purchase: Amazon
Add to Goodreads
USA Today bestselling author Sarah Morgan heats up the season with the O'Neil brothers in a brand-new holiday series!
Once upon a time, Christmas was Kayla Green's favorite time of year. Now all the workaholic wants for Christmas is for it to be over—as fast as possible! So when duty calls her to snowy Vermont to close a deal with a new client, Kayla is grateful for an excuse to avoid the holidays for another year. Jackson O'Neil left a thriving business behind to return home and salvage his family's resort—it's in his blood, and he can't let it fail. Now that he's got marketing whiz Kayla Green working with him to put Snow Crystal on the map, success is on the horizon. The fact they strike enough sparks off each other to power all the Christmas lights in Vermont is just an added bonus. Kayla might be an expert at her job, but she's out of her depth with Jackson—he makes her crave the happy-ever-after she once dreamed of, and it's terrifying. As the snowflakes continue to swirl, will the woman who doesn't believe in the magic of Christmas finally fall under its spell?
Now I know what you are thinking, "Sleigh Bells? Snow? Are you serious? I want beaches." It may be winter in this novel but I assure you that you will indeed be warm reading it. Sleigh Bells in the Snow is the first book in the O'Neil brothers series and let me tell you, "You do not want to miss out on this small town or its yummy brothers." The story takes place at a ski lodge in Vermont and Morgan held my attention. She made me giggle and swoon from the family interaction to the romance. This is the perfect time to start this series as Suddenly Last Summer, the second book releases in June. Read my review of Sleigh Bells in the Snow.
Hopeless 
by Colleen Hoover 
Series: Hopeless #1 
Publisher: Simon and Schuster 
on December 19, 2012 
Genres: Contemporary Romance 
Source: Purchase 
Purchase: Amazon
Add to Goodreads
Sometimes discovering the truth can leave you more hopeless than believing the lies… That's what seventeen-year-old Sky realizes after she meets Dean Holder. A guy with a reputation that rivals her own and an uncanny ability to invoke feelings in her she's never had before. He terrifies her and captivates her all in the span of just one encounter, and something about the way he makes her feel sparks buried memories from a past that she wishes could just stay buried. Sky struggles to keep him at a distance knowing he's nothing but trouble, but Holder insists on learning everything about her. After finally caving to his unwavering pursuit, Sky soon finds that Holder isn't at all who he's been claiming to be. When the secrets he's been keeping are finally revealed, every single facet of Sky's life will change forever
Colleen Hover captivated me with Hopeless. I loved her characters and the mystery woven into this tale. She hooked me from page one and introduced characters that I came to care for. I laughed, held my breath and swooned. It boarders between young adult and new adult without the angst you find in many new adult novels. Want to know more? Read my review of Hopeless. I promise you will adore Holder 🙂
Bon Appetit and happy reading!
Related Posts