Welcome to Caffeinated Confessions !
I wanted a forum where we could talk about bookish subjects from swoon-worthy covers to the price of eBooks. I hope to share my thoughts on a different subject each month. So that we can all chat and share opinions. In the process I hope we get to know each other a little better. Grab a cup of coffee or tea and lets dish!
~*~*What Am I Watching? *~*~
I love my shows, and I tend to like ones that deal with paranormal, murder, mystery, science fiction and the supernatural. Here are a  few shows that I DVR religiously and who can make me squeal like its release day for my most anticipated books.
Supernatural– God I love me some Winchesters. *Dean is MINE* Accept it. I also like Crowley. Call me sick but I love this twisted demon and his snark. I love all of the demons and paranormal creatures introduced over the years and dag-nag-it I miss Bobby Singer.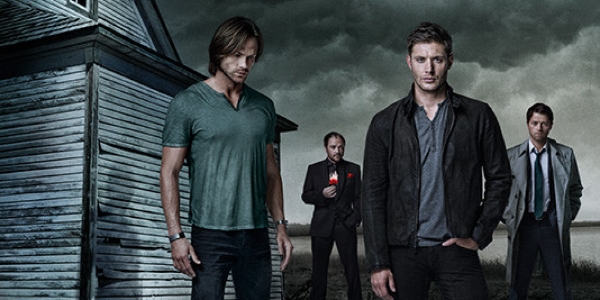 Sleepy Hollow -Gads I am enjoying this show from yummy Ichabod Crane *yes the man is swoon-worthy* to the four-horsemen. Season One's cliffhanger ending is killing me people!
Sherlock– I am in love with BBC America's version of Sherlock Holmes and it is killing me that we only get three episodes a season. They are brilliant though and I adore the interactions of Sherlock and John. Oh and Benedict Cumberbatch please don't cut the locks off.
The Originals– I love this show, it is dark and edgy and I love Niklaus Mikaelson. He is such a misunderstood bad boy. The show has bad-ass witches, werewolfs and of course vampires. I watch Vampire Diaries too but got annoyed. Damon was turning into a wimp and Elena Gilbert well she annoys the heck out of me.:snort: Although things are getting interesting so we shall see.
Doctor Who– I am a Whovian through and through and have watched every episode at least twice. I love all of the Doctors but Chris and David are my favorites. I desperately want to time travel through time and space. This show has me laugh, cry like a baby and squeal with joy. This is the show I most often quote. I love that they are missed by those not familiar with the show and the look on fellow Whovian's faces when they recognize it.

The Following– If you follow my blog chances are you know I love getting into the mind of a serial killer and this show truly delivers. Joe Carroll and his followers are crazy. Joe is also very smart and his infatuation with Edger Allen Poe only adds to the tale. Ryan Hardy played by Kevin Bacon is our reluctant hero and I find him to be rugged and sexy. Funny story..I started watching this quite by accident. The hubby thought he put a movie on and we were both spellbound when it ended on a cliffy we realized it was a series. So we had to watch most of season one over the summer to catch up.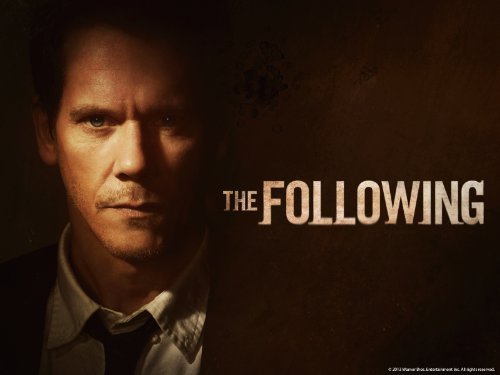 The Bridge- This is a crime thriller that takes place in America and Mexico. Sonya Cross is a Detective with Asperger and I find her methods of solving crime and social interactions fascinating. She teams up with a Mexican detective named Marco Ruiz; a damaged, stubborn and not so perfect man. Together they handles cases that fall in both jurisdictions. The cases are fantastic and the characters complicated making for entertaining, suspenseful viewing.

Lost Girl– The Fae, the Fae!! A succubus, a wolf, a king and a human walk into..*shakes head* no seriously this show is fan-friggin-tastic. I laugh, swoon, freak-out and just thoroughly enjoy myself. Never have I met so many creatures in one show..and every week we meet new ones. The cast is awesome and my husband and I just adore Kenzi, Bo's sidekick. The girl is 100% human and 100% cray-cray. From her snark to her wardrobe the girl makes me smile.
Other shows you will find on my DVR list– Haven, Masterpiece Mystery, Hawaii Five-O, Criminal Minds, Rizzoli & Isles, Castle, The Mentalist, Elementary, Warehouse 13, Bones, NCIS, The Walking Dead, CSI, Psych, Under the Dome, The Good Wife and White Collar.
What you won't find on my DVR– reality television shows. I. Loath. Them. That is All.
Now before you ask, because I know you will. I am able to watch these shows and read as much as I do because we DVR them all and fast forward through commercials. We have two DVR's and watch one sometimes 2 shows a night on week days. (one hour and twenty mins tops) We switch on and off as to what we watch and sometimes we are 6 episodes behind. LOL.
What are you Watching?
Related Posts