I am a happy go luck person and not much gets my panties in a bunch. So I thought I would share a list of what "grinds my gears" Maybe you can relate but at the very least I hope you laugh….
What Really Grinds My Gears
Spoilers!
Recently I saw a suspense thriller that had me excited.  It was new to me and so was the author. What's a girl to do?  I cruised over to Amazon to check out some three-star reviews. The first one I happened upon…SPOILED the whole premise of the story in the very first sentence of the review!!!  I Couldn't unsee it!!!! I turned red, steam came out of my ears and I may have turned the air blue with my colorful words choices..because this wasn't anything that was hinted at in the synopsis. It was the big twisted, freakin' reveal!!!! And her is Ms. Suzie-Q spoiling it for EVERYONE. Why buy the book? *breathes* I am a very calm, reasonable person but I reported the review to Amazon. I mean who does that?
If you are going to add spoilers (anything not shared in the synopsis) add a spoiler alert. That big reveal made you freak-out and you cried like a baby when so and so died. Am I Right? It is why we read books…so I am asking you, no begging you……please for the love of coffee let other's experience it too!!
Wanna get my panties in a bunch…if I add a hidden spoiler, please…DO NOT mention said spoiler in your comment!!
Empty Coffee Pot
Nothing Grinds my gears more than finding out the coffee pot is empty and a new pot isn't brewing. If you take the last cup..make a new pot!!
The only thing worse than an empty coffee pot is stale, burnt coffee.  If I come into your business..don't try and sell me the dregs of that coffee pot from rush hour. I will know. It will not be pretty.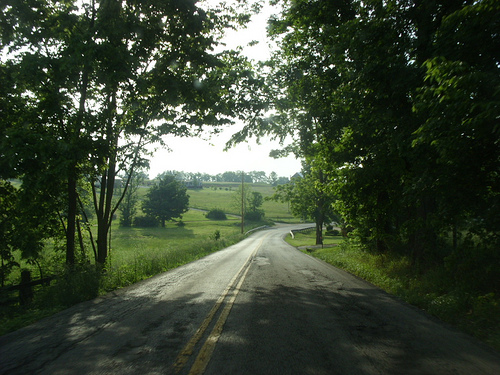 Folks that Preach "My Way or the Highway"
Folks who think things should be done their way or the highway grind my gears. When it comes to giving out blogging tips I want to scream when I see posts that say, "You must use this platform and format posts like this and never ever do this. *pulls out hair* Never let anyone tell you; 1. You need to use a particular platform. 2. Post x amount of this and that. 3. Only x type of posts are acceptable. Every platform, every type of post and every personality is acceptable! Do what is right for YOU..it is your blog! Own it. If folks don't like it they don't have to follow.  I love blogger tips and tricks posts, I even share them..but I also respect your choices and needs. Don't let someone negatively impact you or worse yet make you feel like you aren't a real blogger.
Unsolicited Emails, Newsletters, and Trickery
Nothing grinds my gears more than unwanted email or trickery.
I have been added to Tour companies, Newsletters and more without subscribing and they offer no way to unsubscribe. I love the ones from virtual assistants or authors themselves stating you helped us last year so we hope you will do this book blast. #1. I didn't help you. I mean hello..this is my blog don't you think I would know?  #2. My policy clearly states I do not do book blasts. Grr. I am a virtual assistant and every blogger I contact, I take the time to read their policy. Yes, it takes times, oodles of it..but it is the right thing to do. Mass emailing folks from a list you bought somewhere isn't going to net a positive outcome. How about the ones that start [insert name here] Oops. Or Hey Girl, WTH?!? Did we suddenly become BFFs?
Don't even get me started on the mass emails that fail to use Blind CC. *facepalm*
Publishers aren't of the hook either.. I have one publisher who sends me two emails a month for ARCS. One is addressed to me and the other to Kimbra..who the hell is Kimbra? Tried to fix it several times but somehow Kimbra always gets resurrected..bwahaha!
Yesterday, I visited a blog, commented and pushed the comment button. I forgot to check I am not a spammer and it advised me to do so. When I did, I noticed a box checked to subscribe to my newsletter. WTH?!? So I thought maybe I accidentally checked it ..ya know thinking it was the spammer checkbox. So I cleared the browser and nope..that box is checked and you need to uncheck it…No. Just No. That is so wrong. Make a legitimate subscribe to my Newsletter sign-up. Keep the box if you must… and don't have it automatically checked. You should probably make it legal too.  You need to say something like..by checking this box you are agreeing to receive newsletters from XX-blog. *Breathes* Rant Over.
When my Favorite DVR'd Show …
Nothing gets my panties in a bunch faster than sitting down to watch a favorite show I've recorded to find another show ran over. Here I am all comfy clicking play and finding…football, another show or that a recording failure has occurred.  Don't mess with my shows! Sobbing may happen especially if the network doesn't air it multiple times or worse yet if it isn't on demand, Hulu or Netflix.  If you encounter me when this happens..just back away slowly.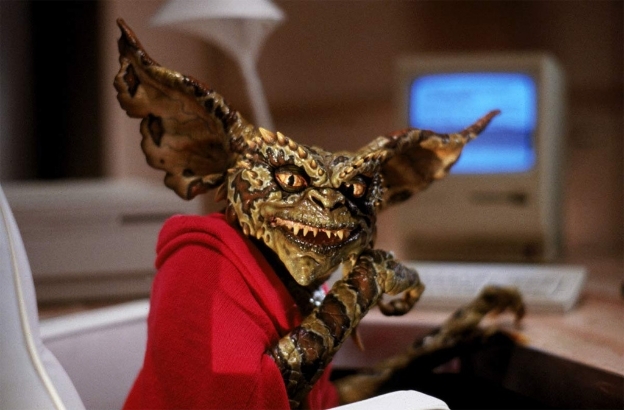 Gremlins Messing with my Blog
Sometimes crazy crap happens on the blog..unexplained malfunctions that drive me batty. For example on September 11th I did not receive email notifications for comments made on my post that day. And worse yet, when I replied to comments those emails weren't set out. Meaning the ReplyMe function for CommentLuv wasn't working. Here is where it gets hinky..I was still getting notifications for older posts and replies I made were being sent. I tested. I turned plugins off and on..you name it I tried it and Nadda. Nothing fixed the problem. On Saturday I created a private post and tested…sure enough I was getting notifications and responses were going out. WTH?!? Gremlins folks..Freaky Friday Gremlins.
I hope you enjoyed this post. Now tell me "what grinds your gears?"