Welcome to the Fraterfest Readathon!! Grab your books, audios, snacks and let the fun beginning. For the next eleven days, we challenge you to read/listen to as many books as you can. They can be spooky, horror, paranormal, urban, mysteries, thrillers, suspense or cozies. You set your own fear level.
Started in 2012, Fraterfest was inspired by Rhiannon Frater whose zombies, vampires and necromancers offer thrills and chills.
If you haven't yet joined or need to review the rules, do so here: Fraterfest Sign-up.
Only participants can take part in the challenges and win the participants' prize!
Be sure to use #FraterfestRAT on all social media platforms so participants can comment, share, and cheer you on!
Reminders
Use #FraterfestRAT when posting to social media so other participants and host can spot your updates, comments etc. Tell us what you are reading, when you've completed a book or snap a pic of your latest read.
Remember you set the scare level
Have snacks and your favorite caffeinated beverages on hand
Fill out the Participant Rafflecopter as you go so you don't forget!
Challenges
Zombie Host Angela @ Simply Angela is hosting the Haunting Haunts Bingo Challenge. Be sure to stalk her and show her some love!
I've got an Instagram challenge below.
Look for two pop-up challenges. One on Twitter and another on Caffeinated's Facebook Page. Be sure you are following me so you don't miss them and look for the #FraterfestRAT hashtag
Instagram challenge post daily for entries and tag @kimbacaffeinate. One random winner will win a book or gift card valued at $15.00. Post daily for more chances to win. Plus, there will be random eBook winners!
Winner: @mareli.elzareads
Watch for this image to appear on Caffeinated's Facebook and Twitter pages. 2 chances to win a prize when you tag me and answer the question. I'll post links here and keep them open for 48 hours.
Participant Giveaway
Please be aware that on Saturday October 16th beginning at 9am GMT our host will be down for server maintenance and should last one to two hours.
a Rafflecopter giveaway
My Reading & Listening List
My Progress
Finished:
Guild Boss
Black Hat, White Witch
Trailer Park Trickster
The Last House on Needless Street
Dark Tales
The Man Who Died Twice
Vampire in the Night
Good luck and happy reading! 📚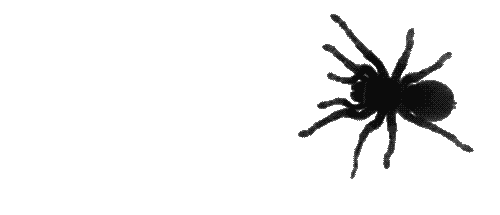 Stay Caffeinated!
Never miss a post by adding Caffeinated to your Inbox