Today we are celebrating the release of Shattered Lies, the first audiobook in the Devastation Duet series by Winter Paige. You won't to miss this romance narrated by Connor Crais and Eva Glade.
Shattered Lies by Winter Paige
Grab your copy: Amazon | Audible
Costin can't remember a time in his life when he ever had a family, ever felt wanted, let alone loved. Until Eliana. The night he found her shivering and alone was the first time he ever saw true light. She would be his.
Joshua does what he has to in order to survive. Until the moment he lays his eyes on Eliana. At last he finds something worth fighting for.
Eliana was loved by a father who promised her the moon… until the night he disappeared. Afraid and alone, she turns to the Costin and Joshua.
They're willing to give up anything to be her everything, but only one of them will win her heart.
The other will be devastated.
Grab your copy: Amazon | Audible
About the Author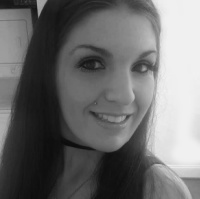 Winter Paige is a budding author in the genre of dark romance. Born in the Capital city of West Virginia, she enjoys reading, traveling, and producing audio books. Winter lives with her husband, four children and a cat she despises … and is tormented daily by chickens.
Website | Twitter | Facebook | Instagram | Newsletter
Giveaway
a Rafflecopter giveaway