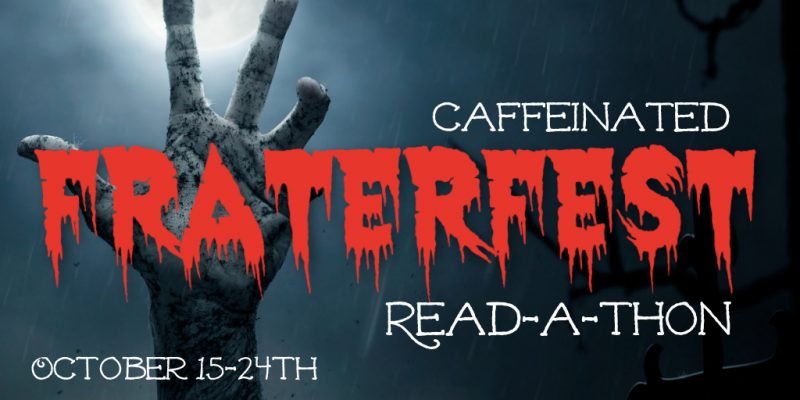 And so it begins…for the next ten days we will devour books and audios that make us keep the lights on. Now remember you set your own fear level…so cozy mysteries, paranormal romances and urban fantasy are welcome.
If you haven't yet joined or need to review the rules, do so here: Fraterfest Sign-up.
Only participants can take part in the challenges and win the participants' prize!
Be sure to use #FraterfestRAT on all social media platforms so participants can comment, share, and cheer you on!
Reminders
Use #FraterfestRAT when posting to social media so other participants and host can spot your updates, comments etc. Tell us what you are reading, when you've completed a book or snap a pic of your latest read.
Remember you set the scare level
Have snacks and your favorite caffeinated beverages on hand
Fill out the Participant Rafflecopter as you go so you don't forget!
Challenges
Sadly, we didn't attract any Zombie Hosts, but fear not. I will play host. I've got an Instagram challenge below. Look for two pop-up challenges. One on Twitter and another on Caffeinated's Facebook Page. Be sure you are following me so you don't miss them and look for the #FraterfestRAT hashtag (Don't worry, I will leave them open for at least 48 hours)
I will link challenges here as they pop-up.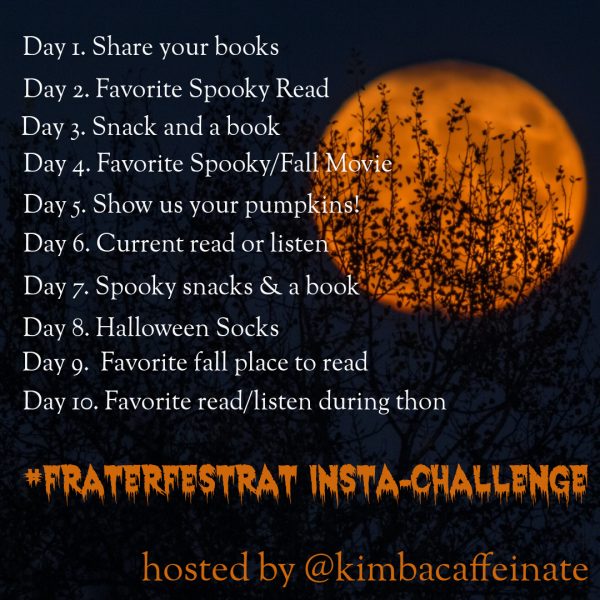 Instagram challenge post and tag @kimbacaffeinate. One random winner will win a book or gift card valued at $15.00. I will select winner on October 26th.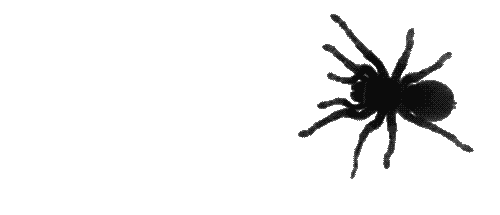 Participant Giveaway
a Rafflecopter giveaway
My Reading List…
I'll be diving into White Trash Warlock on Audio and A Stitch in Time on my Kindle. What are you reading first?
Books Completed
It's not too late to join! The #FraterfestRAT has begun! Grab your spooky books and audios for ten fun-filled days!
Click To Tweet