? It's the most wonderful time of the year… ? well, almost. But it is time to reserve your seat for the 2020 Ho-Ho-Ho Read-a-thon!! This year's event takes place Thursday November 19th through Monday November 30th.
With travel limited, and stores closed for Thanksgiving, it's the perfect time to dig out your holiday and winter settings books. As always, you can read/listen to holiday themed books or books with winter settings. Any genre, any format.
Eighth Annual Ho-Ho-Ho Read-a-thon
This year the #HoHoHoRAT will begin at 12:01 am Thursday, November 19th and end Monday, November 30th at 11:59 pm in your time zone.
That's twelve days of reading with two weekends wrapped in-between!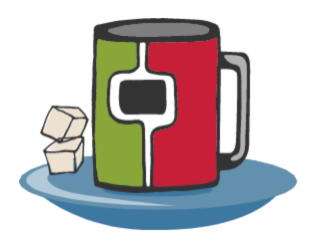 So grab your holiday reads, your winter books, your yuletide murder-mysteries, your naughty & nice romances and even your holiday horror and get ready for some fun! There will be fun challenges, friendships to be made, and cozy books by the fire you can win.
BE AN ELF: We need Challenges hosts. Please email me, if you'd like to host a challenge for the event. You will need to provide a small international prize.
Read-a-thon Rules
Link-up! It is not necessary to link to goal post, just link to the account/blog you will be using to track your reading. This can be blog, Goodreads Shelf labeled HoHoHo2020 or any other account. (I must be able to see it. So be sure we are friends there)
Declare your intentions on your blog or through social media. Be sure and link back to this sign up post #HoHoHo Readathon Sign-up
Grab the image and share! Tell your friends, post the image and link on social media using Twitter, Facebook, Pinterest, Tumblr or Instagram Be sure to include a link to this page, so others may join.
Participate in at least one challenge and complete one book to be eligible for grand prize
Read/listen to as many Holiday or Winter themed books as you can from any genre. (Winter can be New Years setting, snowstorm etc. If you are unsure contact me. Goodreads is a good source for finding Winter & Holiday reads. Ask your Librarian)
Tweet your progress using #HoHoHoRAT
Challenge schedule and Grand Prize widget will post on Thursday November 19th at/by 8 am (EST)
Read-a-thon starts on Thursday, November 19th 12:o1 am (your time zone) and ends on Monday, November 30th at 11:59 pm (your time zone)
Challenges will be open from 8 am (EST) on the 19th and stay open until Nov 30th at 11:59 pm (EST)
Grand Prize Raffle will be open until December 1st at 11:59 pm (EST) to allow you to submit entries.
All winners of challenges and the grand prize will be notified by December 3, 2020.
Link up & Join the Fun
Grab the Button
It's Not Snowing yet, but it is time to reserve your seat for the #HoHoHoRAT This year's readathon is from November 19th through November 30th. Candy canes optional. #readathon #booklovers #holidayreads #winterreads #books…
Click To Tweet