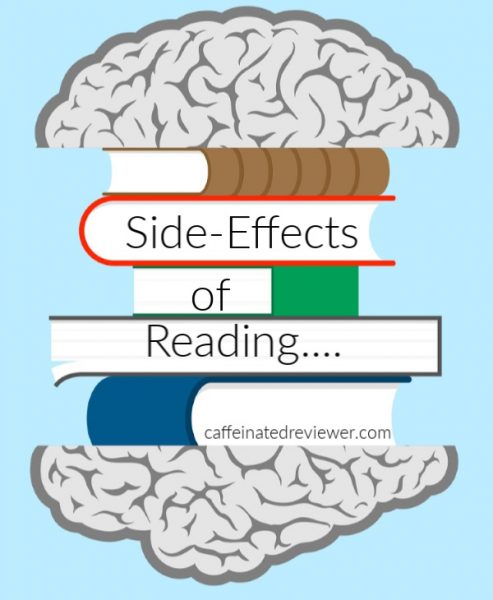 As a reader do names, places, and phrases become etched in your mind? Do random everyday things conjure up a character or scene? Grab a cup of iced coffee and let's explore.
"She is too fond of books, and it has turned her brain."- Louisa May Alcott
Forever will the name Hermione conjure the image of a strong ginger who fights for her friends and equality. Fans of Harry Potter by JK Rowling know this charming friend of Harry Potter and Ron Weasley. I look for her in other characters, people and faces.
Everytime I see a squirrel, Luke Daniel's speaks to me in Oberon's voice. Oberon, an Irish wolfhound, is a character from the Iron Druid Chronicles by Kevin Hearne. He is the faithful companion of Atticus O'Sullivan and even has some books of his own; Oberon's Meaty Mysteries. Anywho, Oberon believes squirrels are evil. He also likes sausage and gravy.
"I thought for the longest time that chicken-fried steak was steak that had been fried by specially trained chickens,"
― Kevin Hearne, The Squirrel on the Train
Trench coats immediately make me think of Harry Dresden and the 10th Doctor, David Tennant. Are you a Whovian? If I wasn't five-three I would own a badass black leather one (which makes me think of a Rachel from the Hollows!). But, alas I would look like a penguin.
I will be forever reminded of Charley Davidson's boobs, from the Charley Davidson series by Darynda Jones and not the iconic Lost in Space episodes when I hear, "Danger, Will Robinson!"
"My fore-parts, as you so ineloquently put it, have names."

I pointed to my right breast. "This is Danger." Then my left. "And this is Will Robinson. I would appreciate it if you addressed them accordingly."

After a long pause in which he took the time to blink several times, he asked, "You named your breasts?"

I turned my back to him with a shrug. "I named my ovaries, too, but they don't get out as much."
― Darynda Jones, First Grave on the Right
I could go on and on…
I randomly quote lines from books. I get weird stares or nods if they belong to the fandom. 'Break the chains," Hells-Bells!,"and "Idjits" to name a few.
I develop weird phrases after reading too many historical or regional fiction. My cursing is strictly British and Irish. Seriously, now sod-off.
I've picked up an accent after listening to an audiobook
Supernatural, Doctor Who and Sherlock Holmes have influenced me forever. Hear a scary noise? You'll hear me cry, "Get the SALT!" The word Bad conjures BAD Wolf, and if someone yells Mommy, I cannot help but murmur, "Are you my Mommy?" "Don't Blink!" "
Things I say to my kids, ""You see, but you do not observe." and "The game is afoot." and to myself each morning…. 'Which is it today,' I asked, 'morphine or cocaine?' Bwahaha!
I've seen nods to fandoms and honked, waved frantically and cried out war cries… only to have them quickly run away or if I am really, really lucky see them nod in recognition. (I live for those moments)
So tell me what weird things or phrases from your bookish life have seeped into "your reality?"
Stay Caffeinated!
Never miss a post by adding Caffeinated to your Inbox
Your email is not shared and you can unsubscribe at any time.
Related Posts