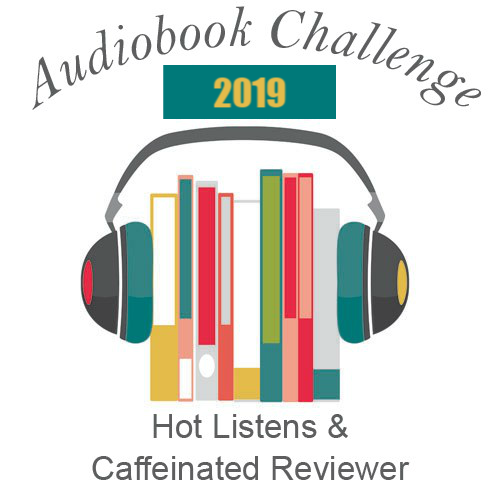 Hello Audiobook Junkies! I cannot believe we are almost halfway through 2019. It's time to check your progress for this year's audiobook challenge. Are you on track, ahead of the game or in need of a gentle prod?
A special shout out to the gals at Hot Listens for co-hosting this event with Caffeinated. We all share a passion for audiobooks and love cheering everyone on!
Challenge Achievement Levels
Newbie (I'll give it a try) 1-5
Weekend Warrior (I'm getting the hang of this) 5-10
Stenographer (can listen while multi-tasking) 10-15
Socially Awkward (Don't talk to me) 15-20
Binge Listener (Why read when someone can do it for you) 20-30
My Precious (I had my earbuds surgically implanted) 30+
Marathoner (Look Ma No Hands) 50+
See official rules HERE
My 2019 Results To Date
Below are a few of my favorites. I've listened to 61 out of 100. You can see the ones I've posted reviews for thus far: HERE
Link Up Your Progress
Enter The Giveaway
a Rafflecopter giveaway
Comment below and tell me your favorite listen so far in 2019….
Stay Caffeinated!
Never miss a post by adding Caffeinated to your Inbox
Your email is not shared and you can unsubscribe at any time.