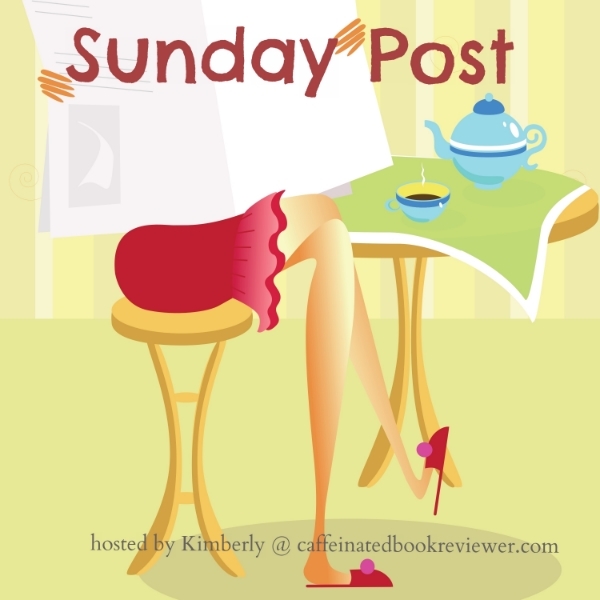 The Sunday Post is a weekly meme hosted here @ Caffeinated Reviewer. It's a chance to share news~ A post to recap the past week on your blog and showcase books and things we have received. Share news about what is coming up on our blog for the week ahead. See rules here: Sunday Post Meme
I have been deathly ill for almost 12 days now, even though I started antibiotics ten days ago. I've lost my voice and have spent sleepless nights battling fits of coughing. My house is a mess and my poor family has been left to fend for themselves.  I work, watch the Royals and then sleep in-between coughing fits. I haven't even gotten dressed since Friday a week ago when I went to the doctors! I shower and put warm pajamas back on.  I haven't been able to read a book as my eyes water and focusing is just too much. While it all sounds dreadful and I would gladly trade a week's worth of coffee for a solid night's rest,  I have escaped to the world of the Iron Druid Chronicles devouring audios 5 through 8 as well as Besieged.  This weekend I started the novellas. Let's hope I kick this in the arse soon, so I can resume doing the things I enjoy like visiting all of you! Thank you to everyone who stopped by this week, commented and uplifted my posts. If I am not seeing marked improvement by Monday the doctor wants to see me. Ugh. I hope this post sees you happy and healthy! Stay Caffeinated.
 Last Week on the Blog
 This Week on the Blog
A Treacherous Curse By Deanna Raybourn (review)
Iron Gold By Pierce Brown (review)
Where The Long Grass Blows By Louis L'amour (guest review)
Leveled By Cathryn Fox (review)
Artemis By Andy Weir (audio review)
Around the Blogosphere
 New Arrivals to the Caffeinated Cafe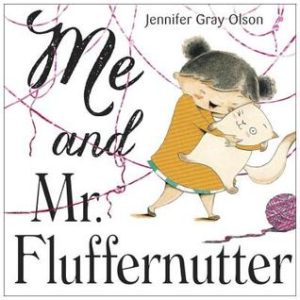 A special thank you to Random House
I also deplete my audio credits on the Iron Druid Chronicles! (must have them all)
On the Blog
March Take Control Challenge sign-up coming January 30th!
Totally Random
Link Up your edition of the Sunday Post
Please be sure your weekly post includes a link back to Caffeinated Reviewer and the Sunday Post

Stay Caffeinated!
Never miss a post by adding Caffeinated to your Inbox
Your email is not shared and you can unsubscribe at any time.