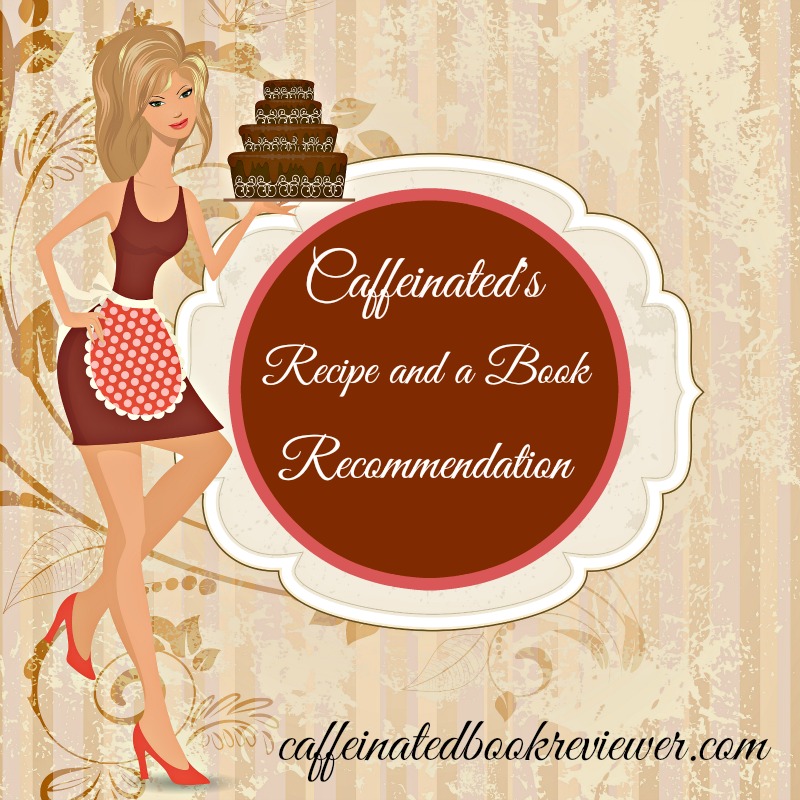 To spice things up on Wednesdays between reviews, I am going to share "Recipe and a Book Recommendations." Today I am sharing a salad that is so easy to make the whole family can be involved. It's yummy and nutritious.  If you haven't read Pierce Brown's Red Rising fantasy trilogy you are in for a treat. Red Rising his debut novel rocked the reading world and offers a rich tale for young and old. It made Caffeinated's top ten list for  2014 and won several awards. Golden Son the second in the trilogy released this week. I cannot recommend this series enough! From the writing to the world Brown weaved magic. You know that book you wish everyone would read? Yep, that is this series for me.  Grab a cup of coffee and enjoy…
Snicker Salad
Ingredients:
2-3 Granny Smith apples
2 snicker bars (can substitute peanut butter cups, Heath bars, Three Musketeers, Milky way, Twix)
1-2 ripe banana
1 container of Cool whip
Core and dice apples into bite size bits. I prefer to leave the skins, but you can cut and dice them how you prefer. Cut snickers into thin slices, and slice banana. Place all ingredients in large bowl. Fold in Cool Whip. Serves a family of 4. This dish is best served immediately after mixing. You can add nuts and drizzle with caramel. For a nice holiday touch sever in clear glass stemware and top with a cherry and some nuts.

Book Recommendation
Red Rising
by Pierce Brown
Series: Red Rising Trilogy #1
Publisher: Random House
on January 28, 2014
Genres: Dystopian, Science Fiction
Purchase: Amazon 1.99 

Darrow is a miner and a Red, a member of the lowest caste in the color-coded society of the future. Like his fellow Reds, he digs all day, believing that he and his people are making the surface of the planet livable for future generations. Darrow has never seen the sky. Yet he spends his life willingly, knowing that his blood and sweat will one day result in a better future for his children. But Darrow and his kind have been betrayed. Soon he discovers that humanity already reached the surface generations ago. Vast cities and sprawling parks spread across the planet. Darrow and Reds like him are nothing more than slaves to a decadent ruling class. Inspired by a longing for justice, and driven by the memory of lost love, Darrow joins a resistance group in order to infiltrate the ruling class and destroy society from within. He will stop at nothing to bring down his enemies… even if it means he has to become one of them to do so.
Red Rising is a brilliant dystopian and the first in the Red Rising Trilogy by Pierce Brown. From the depths below Mars' surface to the hills of Olympus; Brown melded science-fiction, complex characters and outstanding world-building in this tale that left me spent and begging for more. Mini-review: Epic world-building, brutal, and enthralling with whiffs of a darker Hunger Games. Read my full review of Red Rising.
Golden Son
by Pierce Brown
Series: Red Rising #2
Genres: Dystopian, Fantasy
Source: Publisher
Purchase*: Amazon *affiliate
Rating:
Debut author Pierce Brown's genre-defying epic Red Rising hit the ground running and wasted no time becoming a sensation. Golden Son continues the stunning saga of Darrow, a rebel forged by tragedy, battling to lead his oppressed people to freedom from the overlords of a brutal elitist future built on lies. Now fully embedded among the Gold ruling class, Darrow continues his work to bring down Society from within. A life-or-death tale of vengeance with an unforgettable hero at its heart,Golden Son guarantees Pierce Brown's continuing status as one of fiction's most exciting new voices.
Golden Son was brilliant. There is no second book syndrome and while it has a different feel then its predecessor, the story progression and character development blew my mind.  I have no double Golden Son will earn a slot in 2015. While these are classified YA they will appeal to Adult fantasy and dystopian readers.  Read my review of Golden Son.
Related Posts