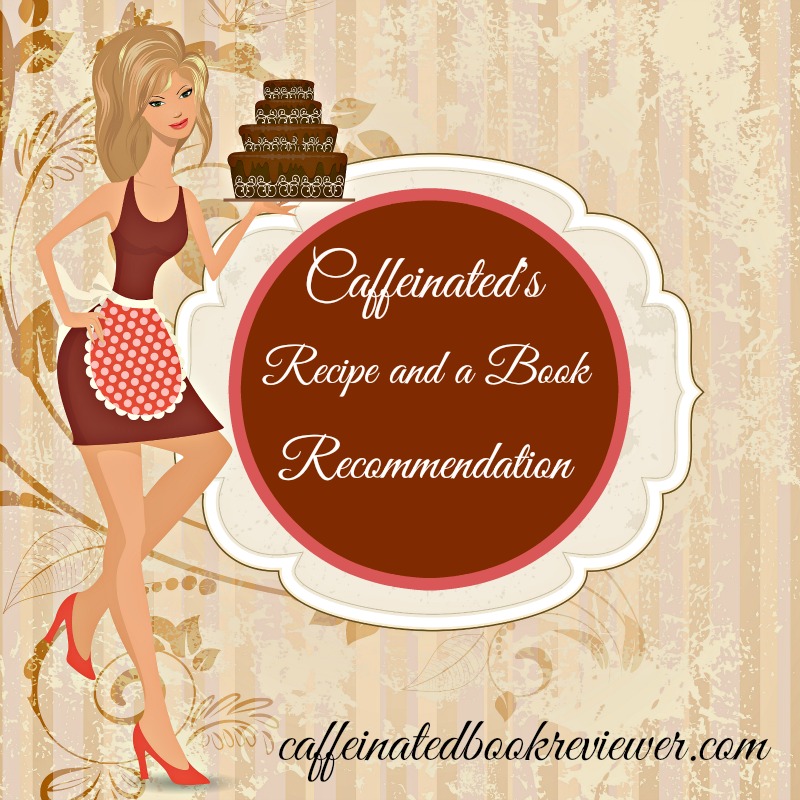 Recipes to delight your palate and books to feed your mind
To spice things up on Wednesdays between "Waiting On" posts, I am going to share a new feature;"Recipe and a Book Recommendation." Look for this feature  and other topics I am cooking up! Enjoy and let me know if you would like to see more posts like this featured at Caffeinated. Enjoy Death Dip & Zombies!
Below is a recipe perfect for parties or delicious fuel during a read-a-thon. I am sure it has many names, but my family has dubbed it "Death Dip" since it's so good you feel like you have died and gone to heaven .:snort: Honestly, if I set this on the counter, my peeps and their friends swarm around it like locust. When they back away..the pan is scrapped so clean I swear one of them licked it.
Death Dip
8 oz. pkg. cream cheese
1 can Hormel chili (without beans)
12 oz. pkg. shredded Cheddar cheese
pretty pan
I make mine in an 11 x 7 rectangular Pyrex glass pan (because it nests in a pretty basket for serving) but you can use a small rectangular cake pan, pie plate or 9 x 9 square pan. Keep in mind you will serve it in the pan.
Set oven to 375 degrees
With back of spoon spread cream cheese evenly into bottom of pan.
Pour and spread can of Hormel chili over cream cheese as evenly as possible. (you can use with beans if you prefer)
Top with shredded Cheddar cheese.
At this point you can add garnish or topping if you desire. (black olives, green onions, etc) I like to do this when serving at a party put kids prefer it plain.
Place in oven on top rack and bake for 20 mins or until cheese is melted.
Serves with tortilla chips. I like to use Tostitos® Scoops
Book Recommendation
The Newsflesh Trilogy (Boxed Set)
by Mira Grant
Publisher: Orbit
Genre: Science Fiction, Horror, Zombies
Purchase: Amazon


"Alive or dead, the truth won't rest. My name is Georgia Mason, and I am begging you. Rise up while you can." The year was 2014. We had cured cancer. We had beat the common cold. But in doing so we created something new, something terrible that no one could stop. The infection spread, virus blocks taking over bodies and minds with one, unstoppable command: FEED. NOW, twenty years after the Rising, Georgia and Shaun Mason are on the trail of the biggest story of their lives-the dark conspiracy behind the infected. The truth will out, even if it kills them. The Newsflesh trilogy boxed set includes Feed, Deadline, and Blackout.
Mira Grant's Newflesh Trilogy is one of my all time favorites. The series is action packed, with excellent world building and characters who quickly became my friends.
If you have never read a zombie book and are hesitant to do so I think Feed is the perfect book to try. While there is a zombie outbreak, the focus of this book is the Newsflesh team. They are a group of news bloggers dedicated to getting the truth out. The Newsflesh Trilogy offers a wicked plot guaranteed to keep readers engaged.
Still not sure? Read my reviews of the books in this set: Deadline and Blackout.
Have fun making Death Dip and I hope you decide to try the Newsflesh trilogy.
*All of these recommendations and books will be listed under "Features" in the menu, for future reference.