I read three hundred books in 2013 and quite a few were from the Young Adult shelves. My favorite genres for YA tend to be dystopian, paranormal, fantasy, historical and horror. I read some fantastic books this year and bringing the list down to my top ten favorite reads was not an easy task.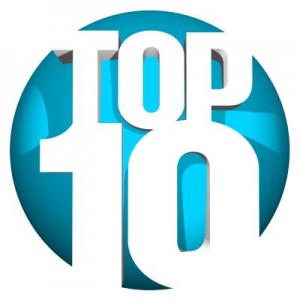 In no particular order my Caffeinated 2013 top ten favorite "young adult" reads

The Waking Dark
by Robin Wasserman
Genre: Horror
Purchase: Amazon


They called it the killing day. Twelve people dead, all in the space of a few hours. Five murderers: neighbors, relatives, friends. All of them so normal. All of them seemingly harmless. All of them now dead by their own hand . . . except one. And that one has no answers to offer the shattered town. She doesn't even know why she killed—or whether she'll do it again. Something is waking in the sleepy town of Oleander's, Kansas—something dark and hungry that lives in the flat earth and the open sky, in the vengeful hearts of upstanding citizens. As the town begins its descent into blood and madness, five survivors of the killing day are the only ones who can stop Oleander from destroying itself. Jule, the outsider at war with the world; West, the golden boy at war with himself; Daniel, desperate for a different life; Cass, who's not sure she deserves a life at all; and Ellie, who believes in sacrifice, fate, and in evil. Ellie, who always goes too far. They have nothing in common. They have nothing left to lose. And they have no way out. Which means they have no choice but to stand and fight, to face the darkness in their town—and in themselves.
The Waking Dark was a chilling tale. Set in the small town of Oleander, Kansas it shares what happens when things go terribly wrong and the small-town is cut of from the outside world. Part science-fiction, part psychological thriller this tale kept me engaged. My review of The Waking Dark

Scarlet
by Marissa Meyer
Series: The Lunar Chronicles #2
Genre: Dystopian
Purchase: Amazon


The fates of Cinder and Scarlet collide as a Lunar threat spreads across the Earth… Cinder, the cyborg mechanic, returns in the second thrilling installment of the bestselling Lunar Chronicles. She's trying to break out of prison—even though if she succeeds, she'll be the Commonwealth's most wanted fugitive. Halfway around the world, Scarlet Benoit's grandmother is missing. It turns out there are many things Scarlet doesn't know about her grandmother or the grave danger she has lived in her whole life. When Scarlet encounters Wolf, a street fighter who may have information as to her grandmother's whereabouts, she is loath to trust this stranger, but is inexplicably drawn to him, and he to her. As Scarlet and Wolf unravel one mystery, they encounter another when they meet Cinder. Now, all of them must stay one step ahead of the vicious Lunar Queen Levana, who will do anything for the handsome Prince Kai to become her husband, her king, her prisoner.
I loved Cinder, and was worried when I cracked open Scarlet but Meyer quickly cast aside my fears and gave us another action-packed tale. I loved everything from the humor to the suspense. My review of Scarlet/Cinder

Extracted
by Sherry D. Ficklin, Tyler Jolley
Series: The Lost Imperials #1
Genre: Steampunk, Science-fiction
Purchase: Amazon


Welcome to the war. The Tesla Institute is a premier academy that trains young time travelers called Rifters. Created by Nicola Tesla, the Institute seeks special individuals who can help preserve the time stream against those who try to alter it. The Hollows is a rogue band of Rifters who tear through time with little care for the consequences. Armed with their own group of lost teens–their only desire to find Tesla and put an end to his corruption of the time stream. Torn between them are Lex and Ember, two Rifters with no memories of their life before joining the time war. When Lex's girlfriend dies during a mission, the only way he can save her is to retrieve the Dox, a piece of tech which allows Rifters to re-enter their own timeline without collapsing the time stream. But the Dox is hidden deep within the Telsa Institute, which means Lex must go into the enemy camp. It's there he meets Ember, and the past that was stolen from them both comes flooding back. Now armed with the truth of who they are, Lex and Ember must work together to save the future before the battle for time destroys them both…again.
As a Whovian and lover of time travel Extracted captured me from page one and never let go. I loved the two different time traveling groups and the side romance. From gadgets to fixed points in time this had the geek in me drooling. My review of Extracted

Star Cursed
by Jessica Spotswood
Series: Cahill Witch Chronicles #2
Genre: Paranormal
Purchase: Amazon


With the Brotherhood persecuting witches like never before, a divided Sisterhood desperately needs Cate to come into her Prophesied powers. And after Cate's friend Sachi is arrested for using magic, a war-thirsty Sister offers to help her find answers—if Cate is willing to endanger everyone she loves. Cate doesn't want to be a weapon, and she doesn't want to involve her friends and Finn in the Sisterhood's schemes. But when Maura and Tess join the Sisterhood, Maura makes it clear that she'll do whatever it takes to lead the witches to victory. Even if it means sacrifices. Even if it means overthrowing Cate. Even if it means all-out war. In the highly anticipated sequel to Born Wicked, the Cahill Witch Chronicles continue Cate, Maura and Tess's quest to find love, protect family, and explore their magic against all odds in an alternate history of New England.
From the historical setting to the prophecies and dark world Spotwood has captured my attention with Cahill Witch Chronicles. Star Cursed was a worth predecessor to Born Wicked. My review of Star Cursed/Born Wicked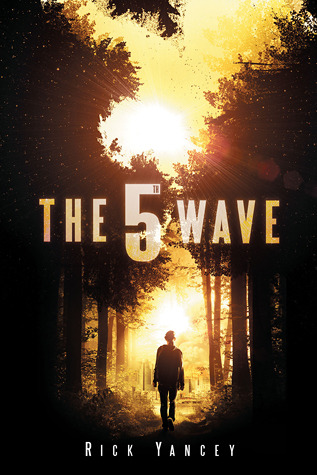 The 5th Wave
by Rick Yancey
Series: The Fifth Wave #1
Genre: Post-Apocalyptic
Purchase: Amazon


The Passage meets Ender's Game in an epic new series from award-winning author Rick Yancey. After the 1st wave, only darkness remains. After the 2nd, only the lucky escape. And after the 3rd, only the unlucky survive. After the 4th wave, only one rule applies: trust no one. Now, it's the dawn of the 5th wave, and on a lonely stretch of highway, Cassie runs from Them. The beings who only look human, who roam the countryside killing anyone they see. Who have scattered Earth's last survivors. To stay alone is to stay alive, Cassie believes, until she meets Evan Walker. Beguiling and mysterious, Evan Walker may be Cassie's only hope for rescuing her brother—or even saving herself. But Cassie must choose: between trust and despair, between defiance and surrender, between life and death. To give up or to get up.
Incredibly captivating, Yancey brought us an Alien invasion in 5th Wave. From the characters, to the bone chilling waves I could not put this down. My review of 5th Wave

Steelheart
by Brandon Sanderson
Series: Reckoners #1
Genre: Dystopian
Purchase: Amazon


There are no heroes. Ten years ago, Calamity came. It was a burst in the sky that gave ordinary men and women extraordinary powers. The awed public started calling them Epics. But Epics are no friend of man. With incredible gifts came the desire to rule. And to rule man you must crush his wills. Nobody fights the Epics… nobody but the Reckoners. A shadowy group of ordinary humans, they spend their lives studying Epics, finding their weaknesses, and then assassinating them. And David wants in. He wants Steelheart—the Epic who is said to be invincible. The Epic who killed David's father. For years, like the Reckoners, David's been studying, and planning—and he has something they need. Not an object, but an experience. He's seen Steelheart bleed. And he wants revenge.
From the prologue Sanderson had me. This was a thrilling beginning with a mind-boggling twist, cool abilities and an unlikely hero who captured my heart. My review of Steelheart

Crown of Midnight
by Sarah J. Maas
Series: Throne of Glass #2
Genre: Fantasy
Purchase: Amazon


An assassin's loyalties are always in doubt. But her heart never wavers.After a year of hard labor in the Salt Mines of Endovier, eighteen-year-old assassin Celaena Sardothien has won the king's contest to become the new royal assassin. Yet Celaena is far from loyal to the crown – a secret she hides from even her most intimate confidantes.Keeping up the deadly charade—while pretending to do the king's bidding—will test her in frightening new ways, especially when she's given a task that could jeopardize everything she's come to care for. And there are far more dangerous forces gathering on the horizon — forces that threaten to destroy her entire world, and will surely force Celaena to make a choice. Where do the assassin's loyalties lie, and who is she most willing to fight for?
An outstanding second book Crown of Midnight impressed me from the world to the character growth. Celaena is a wonderfully complex character and I became complete swept up in her journey and pain. I cannot wait for the final book. My review of Crown of Midnight/Throne of Glass

Unravel Me
by Tahereh Mafi
Series: Shatter Me #2
Genre: Dystopian
Purchase: Amazon


Tick tick tick tick tick it's almost time for war. Juliette has escaped to Omega Point. It is a place for people like her—people with gifts—and it is also the headquarters of the rebel resistance. She's finally free from The Reestablishment, free from their plan to use her as a weapon, and free to love Adam. But Juliette will never be free from her lethal touch. Or from Warner, who wants Juliette more than she ever thought possible. In this exhilarating sequel to Shatter Me, Juliette has to make life-changing decisions between what she wants and what she thinks is right. Decisions that might involve choosing between her heart—and Adam's life.
I have crazy mad love for Mafi's lyrical writing style and have quickly consumed all of the books in this series, including the novellas (a must in my opinion) I was torn between Adam and Warner. After reading Fracture Me I have chosen a side..LOL  I cannot wait to see how this all ends. My reviews of Unravel Me/Shatter Me/Destroy Me/Fracture Me

Dark Triumph
by Robin LaFevers
Series: His Fair Assassin #2
Genre: Dark Historical Fantasy
Purchase: Amazon


Sybella arrives at the convent's doorstep half mad with grief and despair. Those that serve Death are only too happy to offer her refuge—but at a price. Naturally skilled in both the arts of death and seduction, the convent views Sybella as one of their most dangerous weapons. But those assassin's skills are little comfort when the convent returns her to a life that nearly drove her mad. Her father's rage and brutality are terrifying, and her brother's love is equally monstrous. And while Sybella is a weapon of justice wrought by the god of Death himself, He must give her a reason to live. When she discovers an unexpected ally imprisoned in the dungeons, will a daughter of Death find something other than vengeance to live for? This heart-pounding sequel to Grave Mercy serves betrayal, treachery, and danger in equal measure, bringing readers back to fifteenth century Brittany and will keep them on the edge of their seats.
Robin LeFevers has created such an amazing tale from the young assassins to the men who love them. Steeped in history with a captivating plot and kick-ass characters I was completely enthralled while reading Dark Triumph. This is the first book I ever bestowed six cups of coffee too. The first book Grave Mercy was excellent and I never imagined that Dark Triumph would blow it out of the water..but it did! My review of Dark Triumph/Grave Mercy

The Bone Season
by Samantha Shannon
Series:Bone Season #1
Genre: Fantasy
Purchase: Amazon


It is the year 2059. Several major world cities are under the control of a security force called Scion. Paige Mahoney works in the criminal underworld of Scion London, part of a secret cell known as the Seven Seals. The work she does is unusual: scouting for information by breaking into others' minds. Paige is a dreamwalker, a rare kind of clairvoyant, and in this world, the voyants commit treason simply by breathing. But when Paige is captured and arrested, she encounters a power more sinister even than Scion. The voyant prison is a separate city—Oxford, erased from the map two centuries ago and now controlled by a powerful, otherworldly race. These creatures, the Rephaim, value the voyants highly—as soldiers in their army. Paige is assigned to a Rephaite keeper, Warden, who will be in charge of her care and training. He is her master. Her natural enemy. But if she wants to regain her freedom, Paige will have to learn something of his mind and his own mysterious motives.
From the breathtaking world to the characters Bone Season by Samantha Shannon stole my breath away. The first in a new epic series, I was fascinated by the complexity of the world and drawn to the characters. I cannot wait to continue this journey. My review of Bone Season
Honorable Mentions: Eternity Cure by Julie Kagawa,  Sea of Tranquility by Katja Millay and Strands of Bronze and Gold by Jane Nickerson
What were some of your favorite YA reads during 2013?